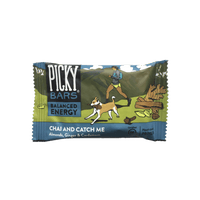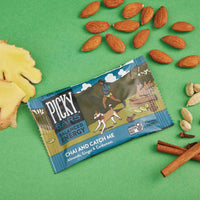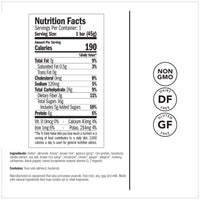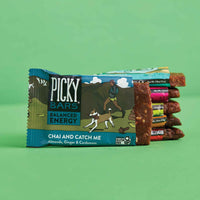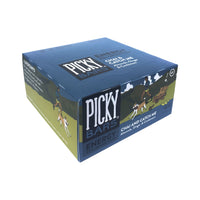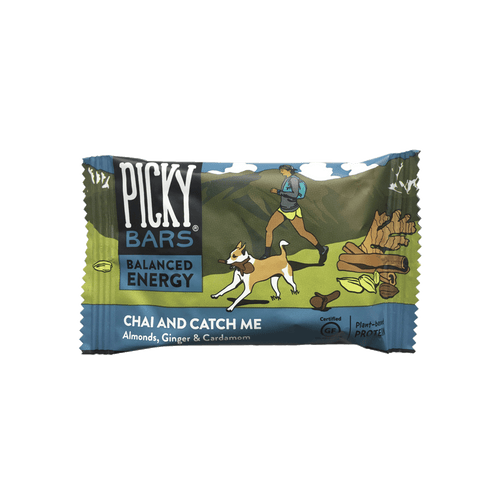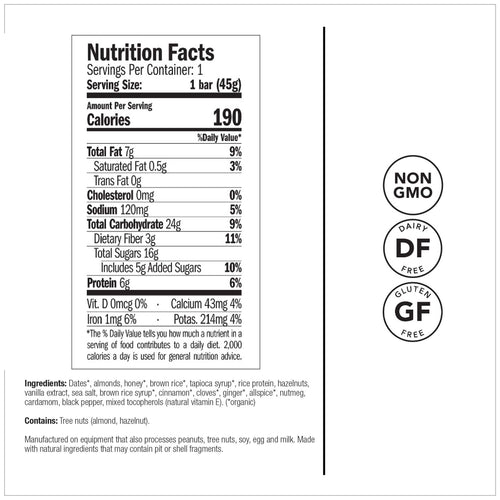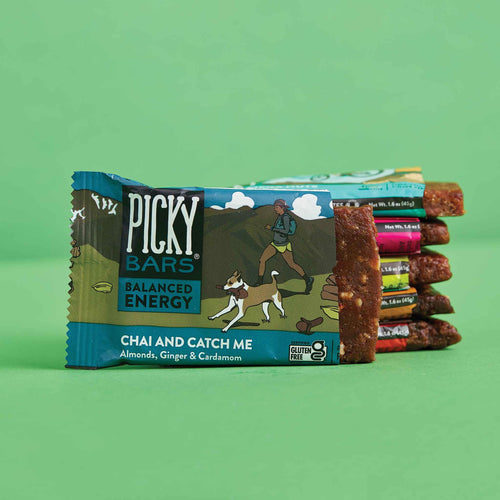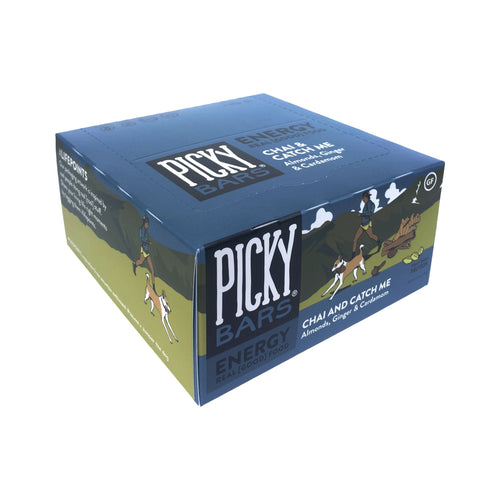 Picky Bars
Chai and Catch Me
Inspired by a chai latte following a wintry run, this flavor is bursting with spices (cloves, nutmeg, ginger & black pepper!) and a blend of hazelnut and almond butter.
We expect to ship your purchase within 2-3 weeks.
You will receive an email when this item ships.
Ingredients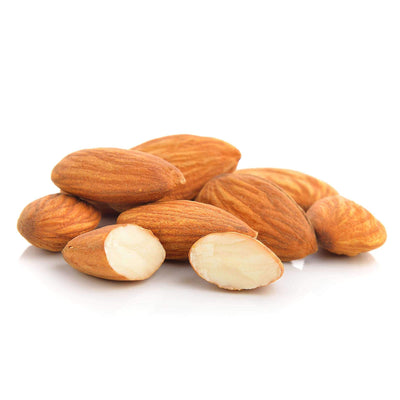 Almonds with their fruity, marzipany, nutty flavor are the edible seeds (often categorized as a nut) of the Prunus dulcis tree native to southwestern Asia, which also grows easily in Mediterranean climates as well as California.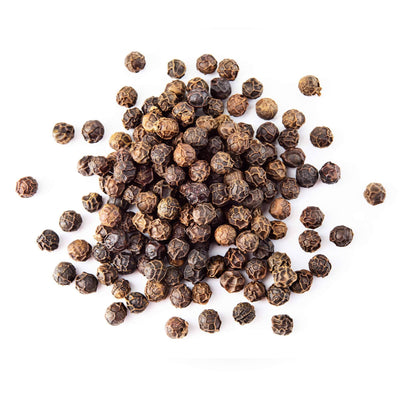 Black pepper (Piper nigrum) is from a flowering vine in the family Piperaceae. The fruit of this flowering vine is a small, dark red fruit called a peppercorn which is dried and then ground into what we know as "black pepper" with a woody, spicey, and sometimes hot, flavor.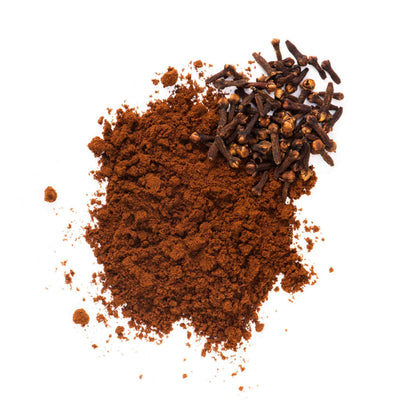 A delicious culinary spice, cloves are the flower buds of the clove tree, an evergreen also known as Syzygium aromaticum, which is native to the Maluku Islands in Indonesia.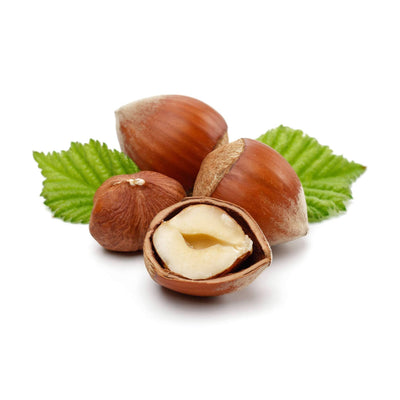 Sometimes referred to as Filberts, raw, ground Hazelnuts make up this flour and offer a slightly sweet and buttery flavor.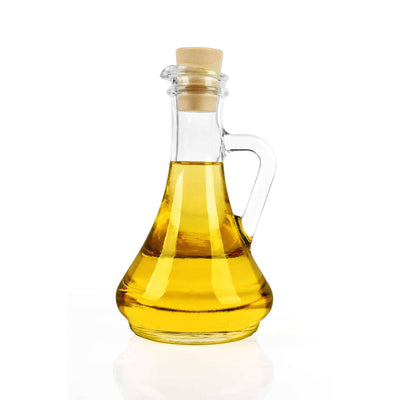 Mixed tocopherols are a combination of tocopherols that are known as vitamin E. Vitamin E is a fat-soluble vitamin that acts as an antioxidant to help protect the freshness of the bars.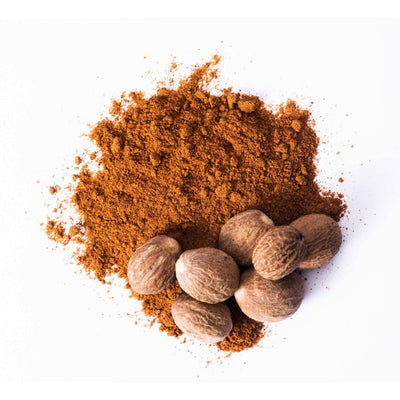 Nutmeg is the seed or ground spice of several species of the genus Myristica that has a pungent, warm, and slightly sweet spice.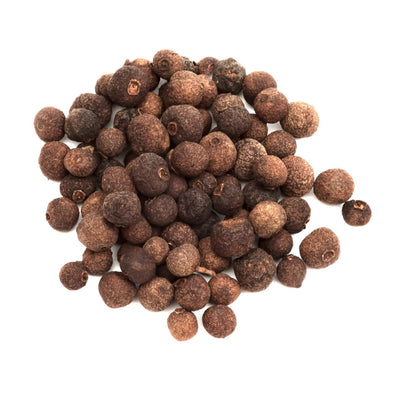 This highly aromatic spice is from the berries of the tropical evergreen tree (Pimenta dioica) of the myrtle family, and is native to the West Indies and Central America. Allspice is made by grinding the dried fruits of this tree and has a complex flavor with notes of cinnamon, clove, ginger, and nutmeg wrapped in peppery overtones.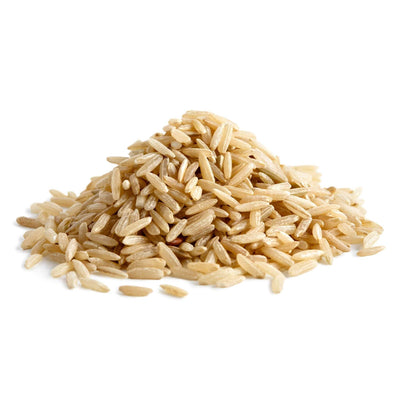 Organic Brown Rice is de-hulled to remove the outer shell while maintaining the bran layer and is considered to have a better nutrient content than white rice. As a whole grain, brown rice has a slightly nutty flavor and chewy texture.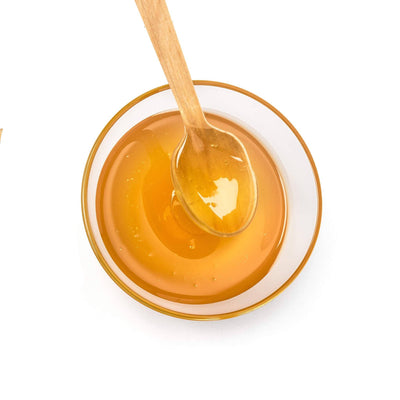 With a consistency similar to honey, this syrup is derived from the cooking of brown rice. Rice syrup is used to support the integrity of the bar, helping to hold ingredients together while maintaining moisture content and supplying a slight sweet effect.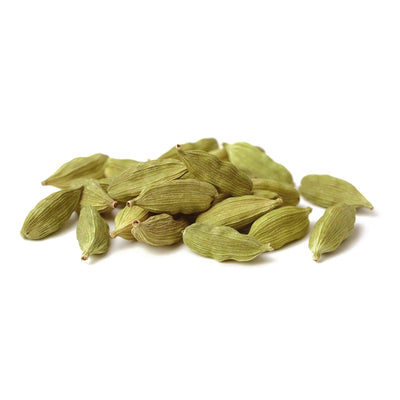 A flavor cross between fennel, cumin, mint and citrus, Cardamom spice is made from Elettaria cardamomum seeds which are part of the ginger family (Zingiberaceae). Cardamon is considered one of the top three most valuable spices.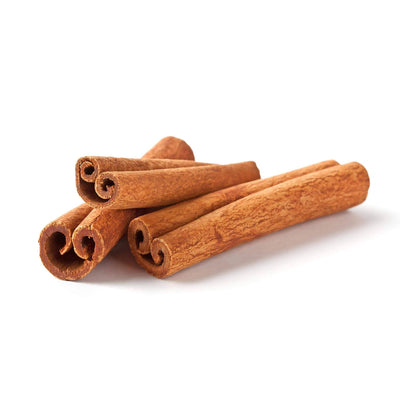 From tropical Indonesia, this aromatic spice is from the dried bark of the tropical trees from the genus Cinnamomum. A favorite in the spice world, cinnamon is sweet yet spicy.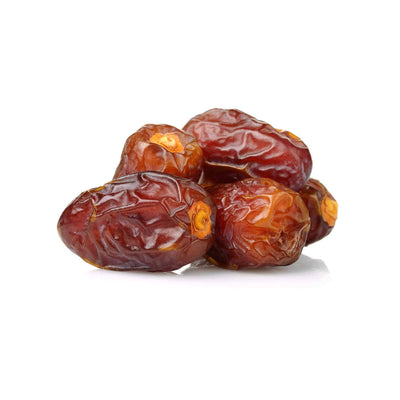 Sweet with a slightly caramel flavor, dates are the sweet fruit of the date palm. Naturally nutritious, dates are lower on the Glycemic Index (GI) as compared to cane sugar.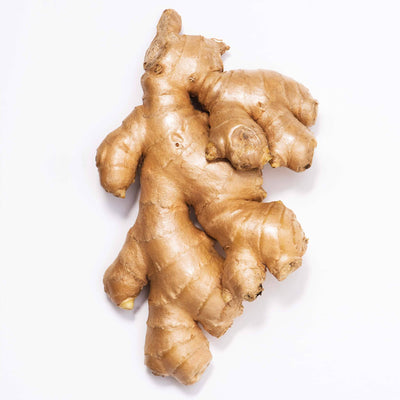 Ginger is a flowering plant whose root is widely used as a culinary spice and has a long history of use in herbal traditions.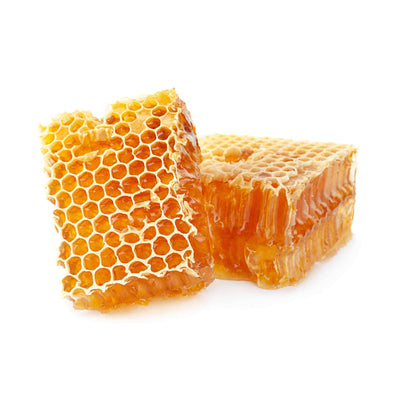 Nature's sweet syrup and made from natural nectars, honey helps round out flavors while adding a complex sweet note. Depending on the nectar source, honeys can often have different flavor notes -- floral, fruity, nutty, caramelly, to name a few.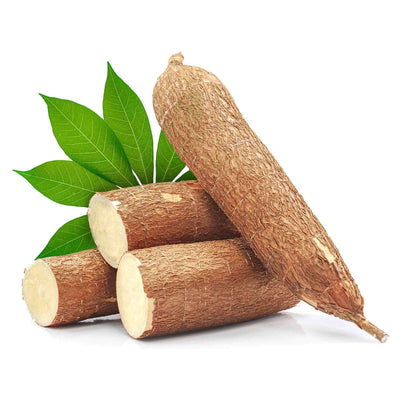 Slightly sweet, tapioca syrup is an ingredient with a consistency similar to honey. Tapioca syrup is made from cassava root, also known as the yucca root, and is a structural component of the bars helping to keep their shape.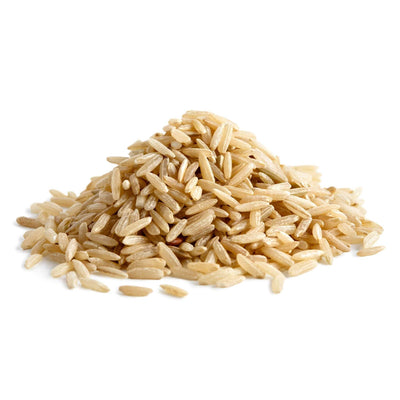 A plant-based protein source without allergens or gluten which is extracted from rice.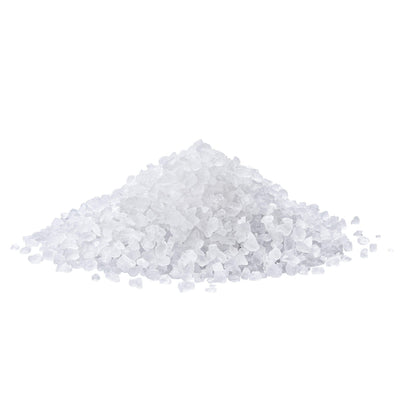 Sea salt comes from evaporated seawater and is less processed than table salt and may retain some of its trace minerals.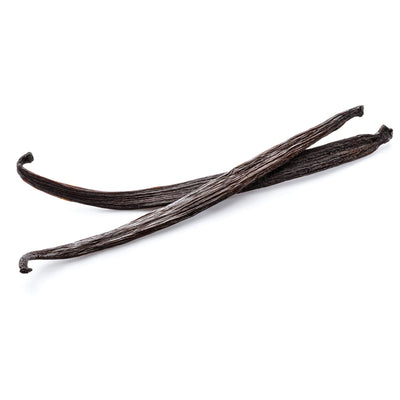 Vanilla, a beloved flavor by many, is from the vanilla pod (bean) which is actually the fruit of the Orchid vine - genus Vanilla. By soaking the vanilla pods, delicious flavor compounds emerge and are used as a delectable addition to many culinary offerings. Today, three main varieties of vanilla are grown and harvested, and depending which variety is processed, the complex and subtle spice of this delicate fruit may have anywhere from 250-500 different flavor profiles.
Others
Delicious, natural taste
We are proud to create products that are not only functional but taste great too.
No "Natural" Flavors
We do not use any artificial colors, flavors, or ingredients. All of our flavor is from real food like cinnamon, turmeric and cacao.
Real food ingredients
We use clean, high-quality ingredients in our products. We do not use seed oils.
Customer Reviews
for Chai and Catch Me