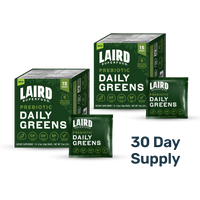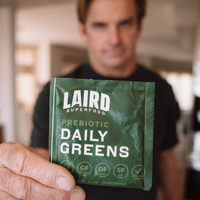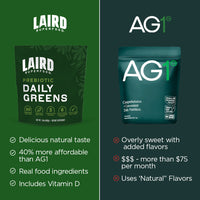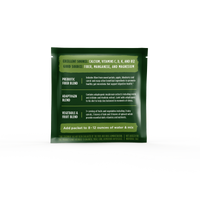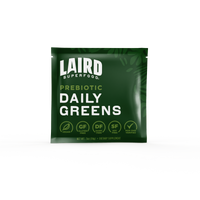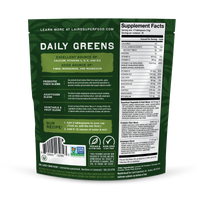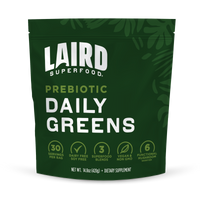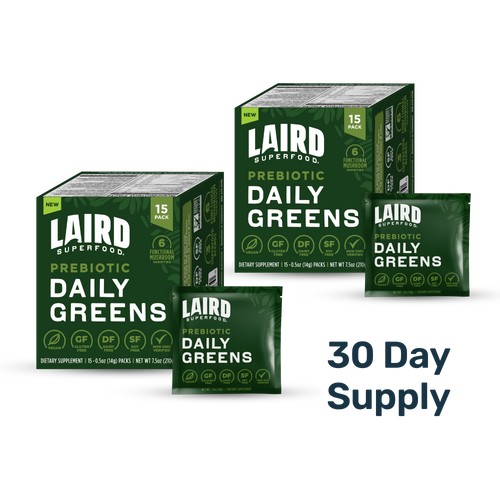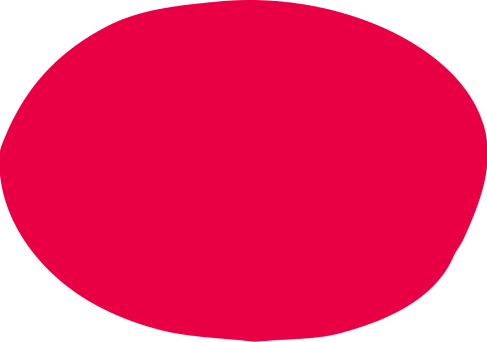 ONLINE EXCLUSIVE!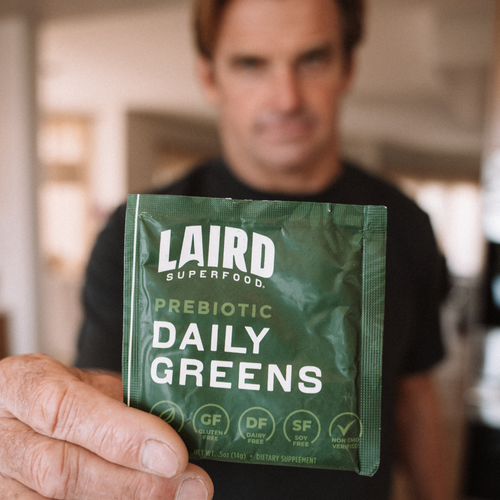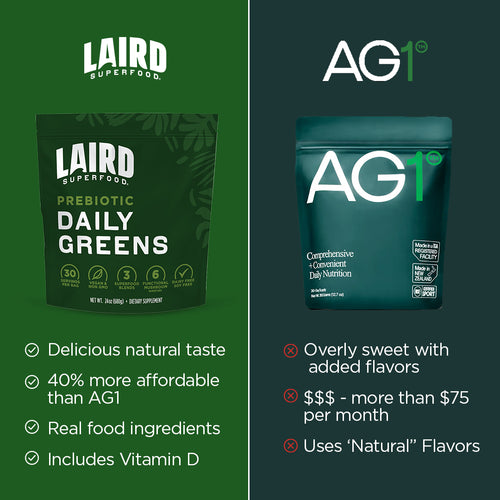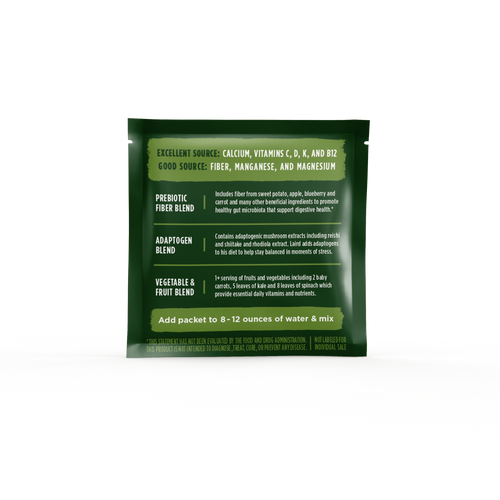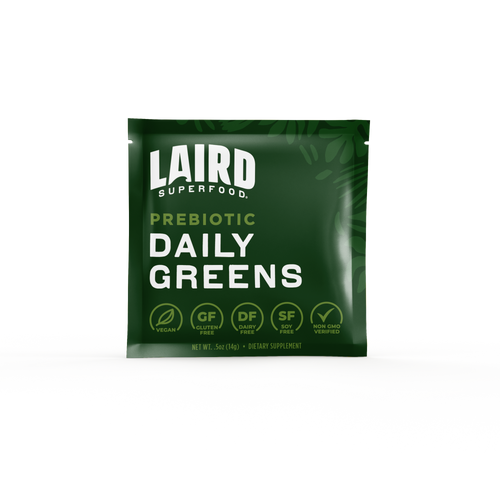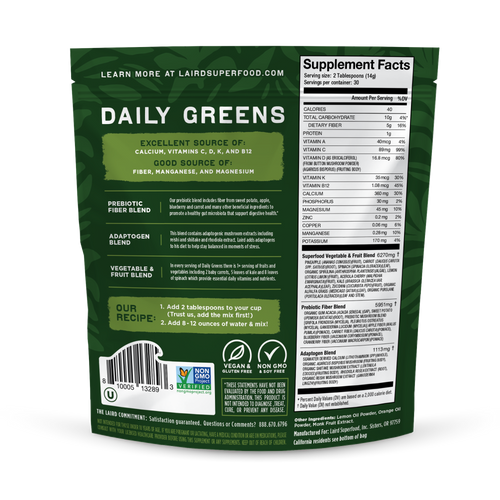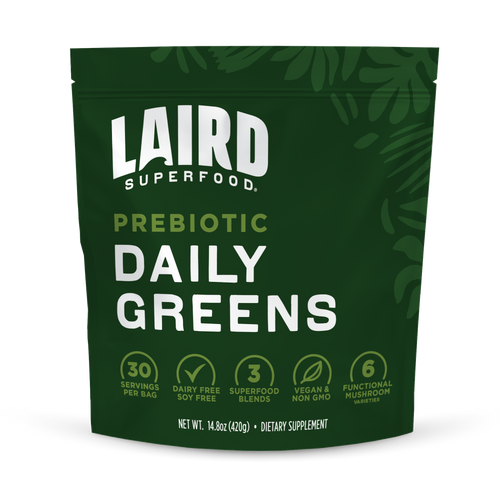 Supplements
Prebiotic Daily Greens
Previously Named "Active Prebiotic Daily Greens"
Nourishing your body and mind with essential vitamins and minerals has never been easier, or more delicious, than with our Prebiotic Daily Greens formula. Our recipe is made with 3 powerhouse blends – Prebiotic Fiber, Adaptogen and Fruits & Vegetables – providing an excellent source of Vitamin D and prebiotics to support and maintain a healthy gut. And that's just the start.
Excellent source of calcium and vitamins C, D, K and B12
Good source of Fiber, Manganese and Magnesium
8 leaves of spinach, 5 leaves of kale and 2 baby carrots in every serving
Prebiotic benefits provided by Grifola frondosa, Pleurotus ostreatus, and Ganoderma lucidum mushrooms and sweet potato, apple, blueberry and carrot fibers
Add 8-12 oz of water to your glass
Add 2 Tablespoons and mix
Pineapple, Carrot, Spinach, Organic Spirulina, Lemon, Acerola Cherry, Kale, Zucchini, Organic Alfalfa Grass, Organic Purslane, Organic Gum Acacia, Sweet Potato, Prebiotic Mushroom Blend, Pleurotus Ostreatus, Ganoderma Lucidum, Apple Fiber, Carrot Fiber, Blueberry Fiber, Cranberry Fiber, Seawater Derived Calcium, Organic Agaricus Bisporus Mushroom, Organic, Shiitake Mushroom Extract, Rhodiola Rosea Extract, Organic Reishi Mushroom Extract
We expect to ship your purchase within 2-3 weeks.
You will receive an email when this item ships.
Build Better Health in Less than a Minute Per Day!
Getting your daily vitamins and minerals just became so much more delicious. Filled with 22 superfood ingredients, the Daily Prebiotic Greens blend is our favorite new addition to the Laird Superfood family.
The enteric nervous system that regulates our gut is often called the body's "second brain" because it is so critical to bodily function. That's why we've filled this blend with the fruits, vegetables, adaptogens, and prebiotics needed to support a healthy gut and optimal daily nutrition.
It's real, simple, and perfect for on-the-go fuel. Supercharge your next glass of water with...
22 superfood ingredients in one simple scoop
Excellent source of vitamin D, C, K, B12, and calcium and a good source of fiber, magnesium, and manganese
Nourish your gut with prebiotics
Much more affordable than competitors and not filled with junk ingredients like "natural flavors"
Incorporates adaptogens to balance the body
No need for refrigeration, unlike AG1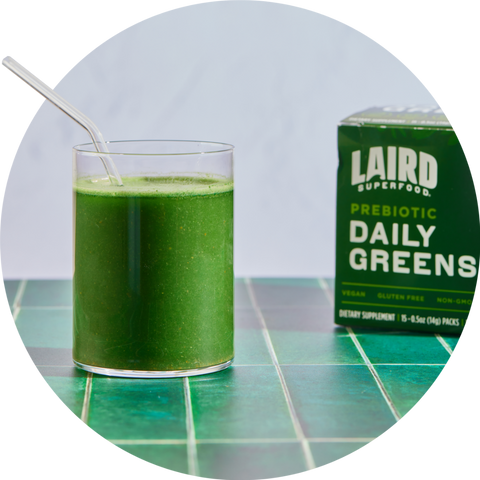 Refreshingly Light and Citrus Forward
It's our opinion that this blend is one of the best-tasting greens on the market. The delicious addition of pineapple and lemon gives this recipe a light citrus flavor. And the real food ingredients dissolve perfectly with water to provide a smooth drink experience vs the chalky grittiness of other greens on the market. We can't get enough.
MAKE THE PERFECT CUP
1. Add 8-12 ounces of water to a glass or water bottle
2. Add 2 Tablespoons and mix!
3. Enjoy the benefits of Prebiotic Daily Greens!
Product may settle due to the high amount of fiber. We use fiber from real food ingredients that contain a mix of soluble and insoluble fiber. The insoluble fibers will not dissolve in water but they are important for helping regulate your gut. If you notice settling just, stir or shake!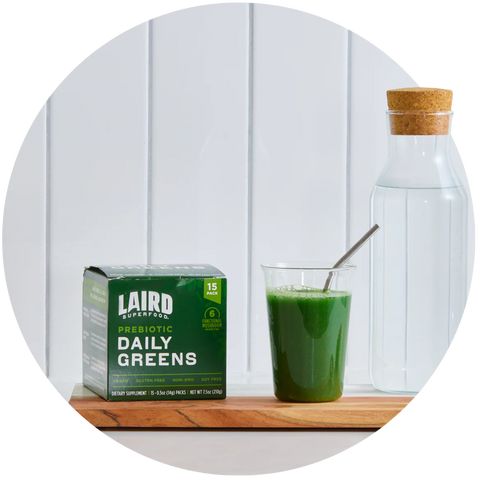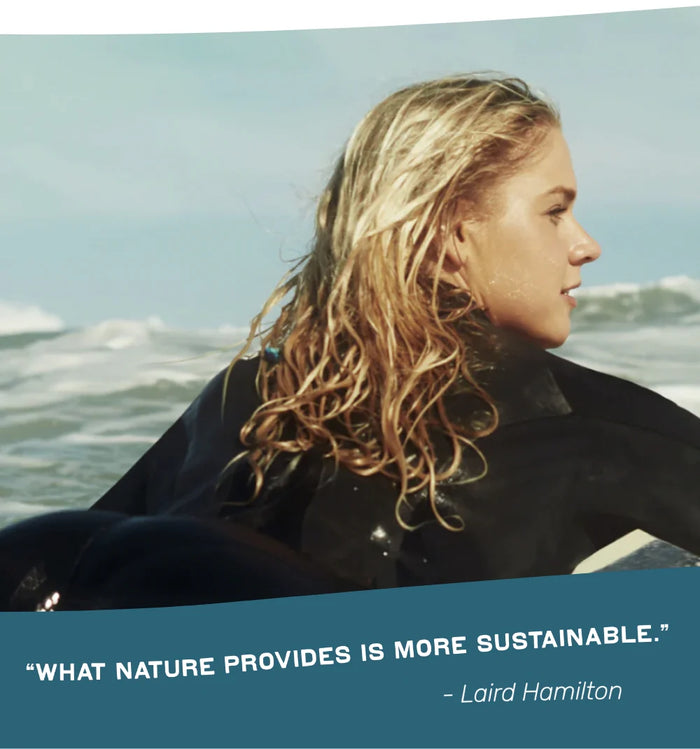 Ingredients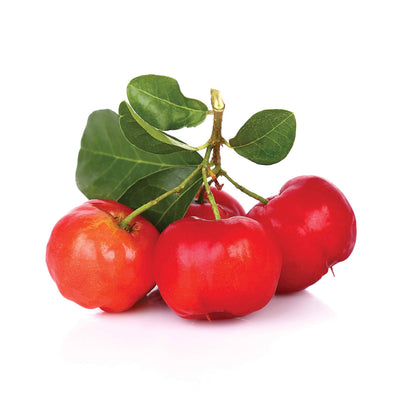 This deep vibrant red fruit is known for its sweet and tart taste. The Acerola Cherry is also known as the Barbados Cherry and provides Vitamin C. This native tropical fruit has been used for centuries for a plethora of purposes.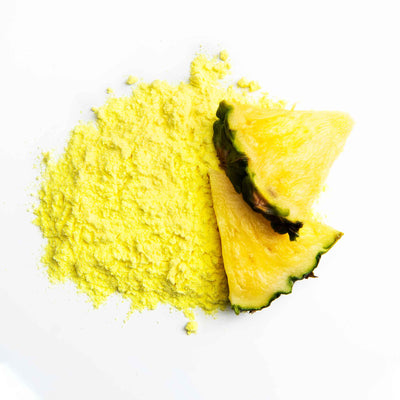 A good source of vitamin C and manganese, Pineapple may also aid in digestion and help reduce inflammation thanks to enzyme bromelain.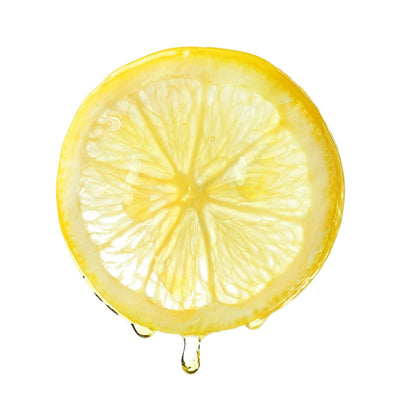 Extracted from fresh lemons, lemon oil add a delightfully refreshing taste and aroma to our protein bars.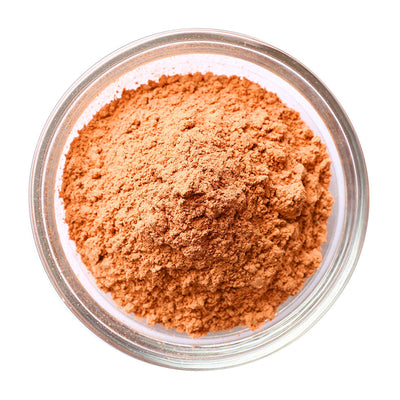 One of our favorite citrus fruits for a reason with its sweet and tangy flavor.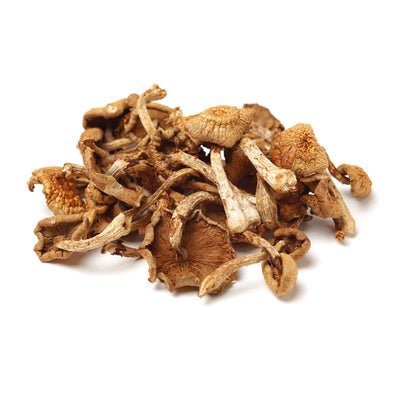 Agaricus Mushroom Vitamin D Powder is made from button mushrooms. These mushrooms are cultivated under extra light so they naturally produce a greater amount of vitamin D. This ingredient is a good source of plant-based Vitamin D. Unlike many vitamin D supplements that are made from sheep wool grease (lanolin) or fish oil, Agaricus Mushroom Vitamin D is a truly vegan vitamin D.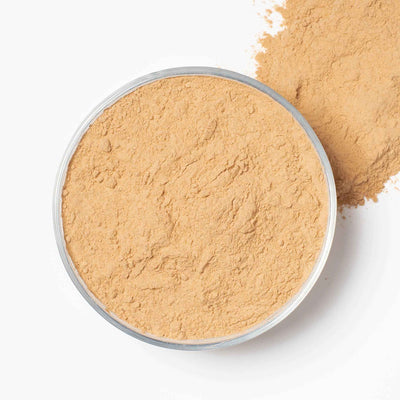 Apple fiber powder is the insoluble and soluble fiber naturally found in apples. It's often used as a natural binding agent.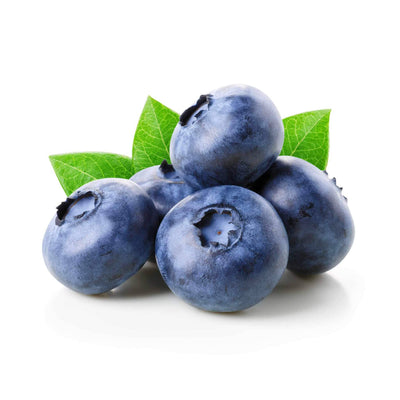 Our blueberry powder is made from whole blueberries, freeze-dried to preserve their integrity and flavor. Anthocyanins, a type of polyphenol, give blueberries their dark blue color.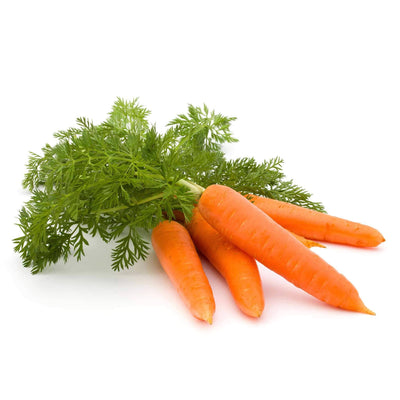 A nourishing and vibrant vegetable. Carrot powder mixes perfectly into baked goods, you won't even know it's there!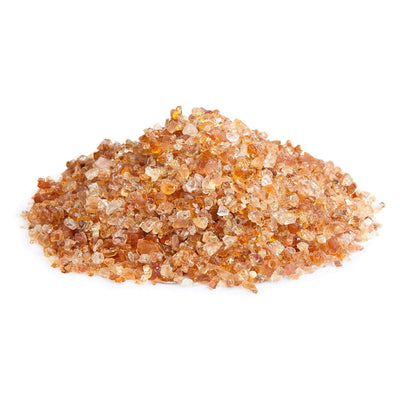 A natural gum sourced from the hardened sap of the Acacia Senegal tree, a thorny shrub-like tree native to regions Africa, India, and Pakistan.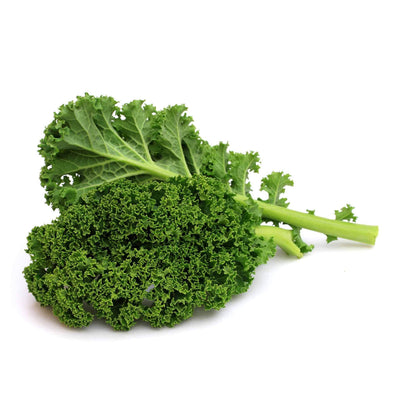 A nourishing superfood vegetable. Kale powder mixes perfectly into baked goods, you won't even know it's there!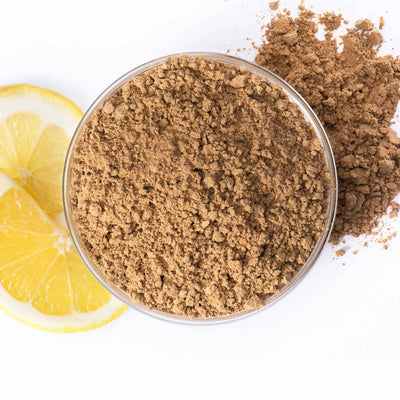 Lemon is zesty and bright in flavor. The lemon is now mostly grown in tropical and subtropical countries.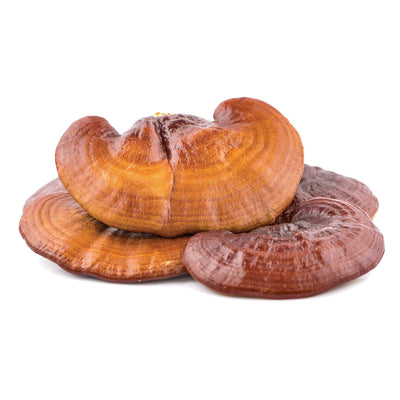 Reishi is sometimes referred to as the "Queen of Mushrooms" and has been used for thousands of years in China and Japan for overall health. Polysaccharides and beta glucans make Reishi a special mushroom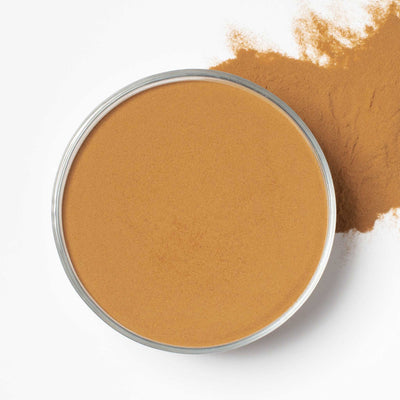 The Shiitake mushroom is native to east Asia. Shiitake is unique because it contains eight essential amino acids*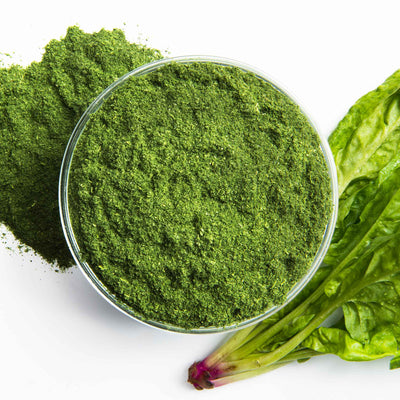 This leafy green vegetable is ideal in a prebiotic formula.* History indicates spinach was cultivated prior to the Middle Ages.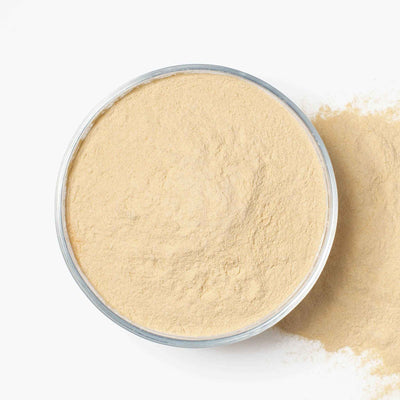 Rich in flavor, sweet potato powder is a standout in prebiotic formulas. This is one of the few carbohydrates considered paleo-approved.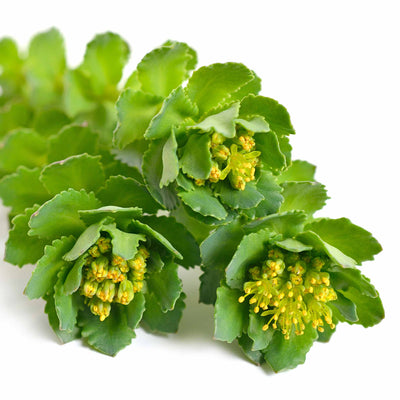 A powerful and highly respected adaptogenic botanical. This adaptogen has been used throughout history for a plethora of benefits. This plant is native to high altitudes, and was originally found in Asia, Europe, and the Northern Hemisphere.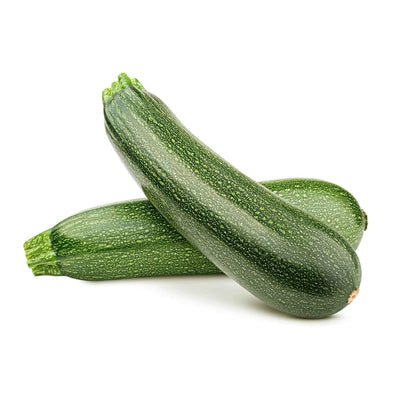 Simply whole zucchini ground into a fine powder. Zucchini powder mixes perfectly into baked goods!
Delicious, natural taste
We are proud to create products that are not only functional but taste great too.
40% more affordable
Our Daily Greens offer great savings versus top competitors like AG1.
REAL FOOD INGREDIENTS
We use clean, high-quality ingredients in our products.
No "Natural" Flavors
We do not use any artificial colors, flavors, or ingredients. All of our flavor is from real food like cinnamon, turmeric and cacao.
Customer Reviews
for Prebiotic Daily Greens