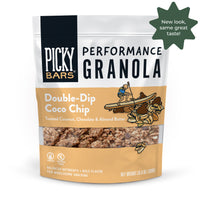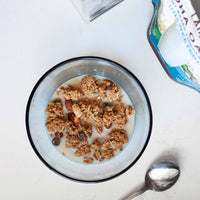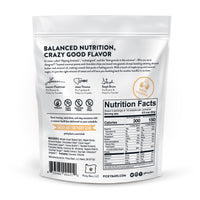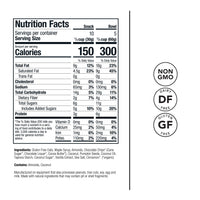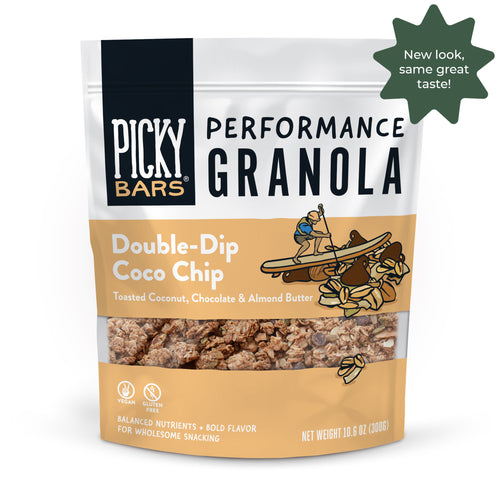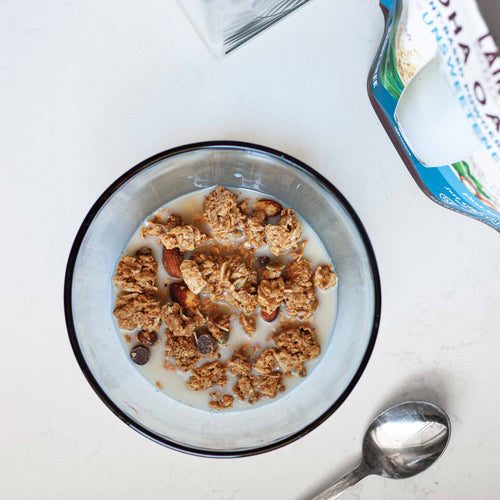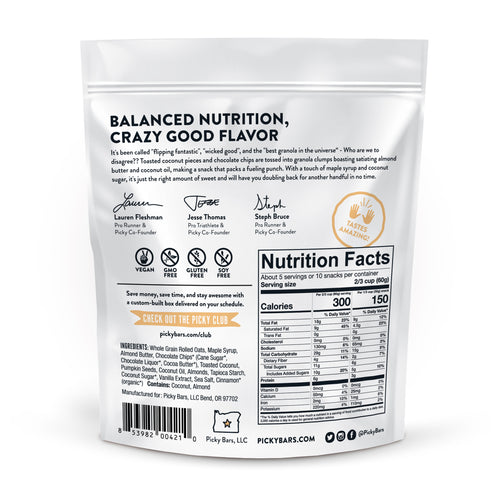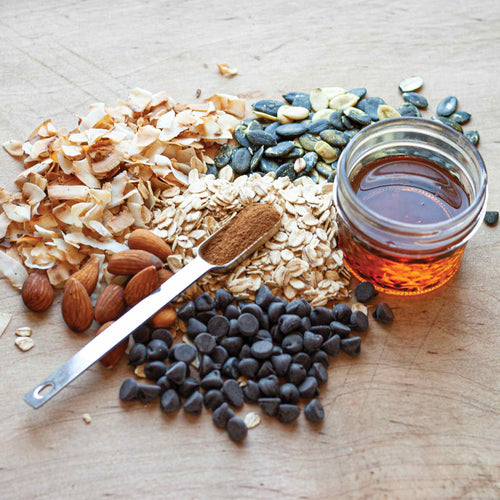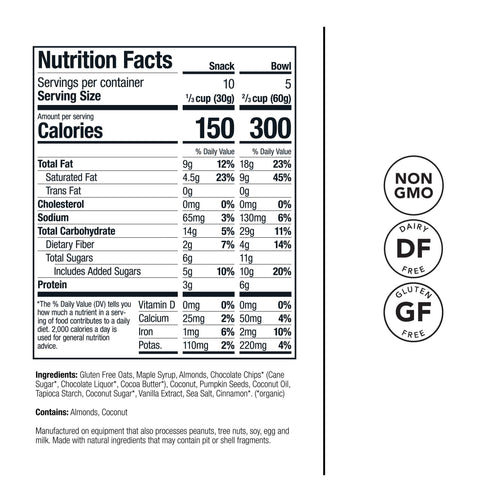 Picky Granola
Double Dip Coco Chip Granola
Picky granola is toppable, snackable, or perfect by the spoonful! On top of smoothies, coconut yogurt, or in any of your favorite recipes for an added crunch.
We expect to ship your purchase within 2-3 weeks.
You will receive an email when this item ships.
Ingredients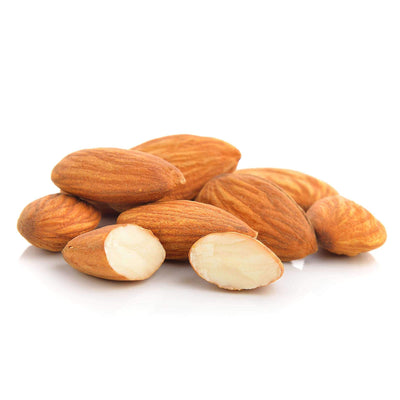 Almonds with their fruity, marzipany, nutty flavor are the edible seeds (often categorized as a nut) of the Prunus dulcis tree native to southwestern Asia, which also grows easily in Mediterranean climates as well as California.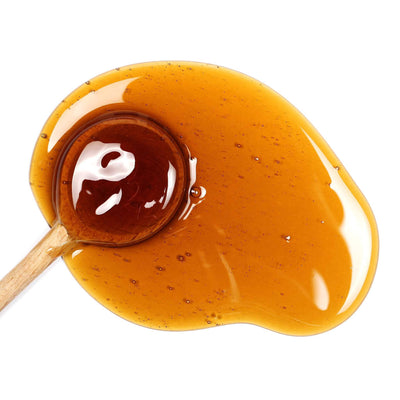 Maple syrup is actually the "sweet-water sap" from the Sugar Maple Tree, a large hardwood tree native to North America. From the soapberry family of trees (Sapindacea). In early spring, the bark of the the "sugar bush" is tapped or cut, and a watery sap drains from the tree… this is not the circulating sap that is necessary for the health of the tree, by the way. The sweet-water sap is then boiled to remove the water and a sweet, syrup results with complex flavor notes of vanilla, molasses, and caramel.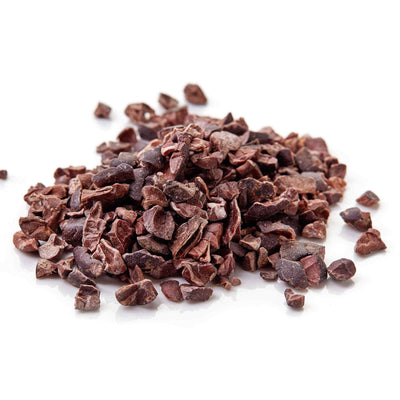 Truly dairy-free and vegan chocolate chips. Chocolate chips made from the simple ingredients of cocoa liquor, cocoa butter, and coconut sugar.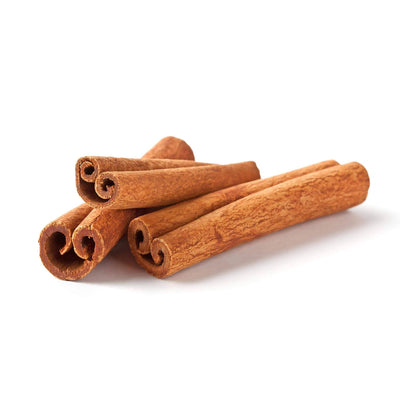 From tropical Indonesia, this aromatic spice is from the dried bark of the tropical trees from the genus Cinnamomum. A favorite in the spice world, cinnamon is sweet yet spicy.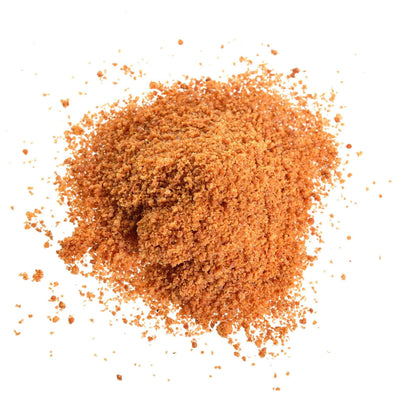 Coconut sugar is derived from the nectar of coconut tree blossoms. Our organic coconut sugar has absolutely no artificial ingredients or preservatives – just 100% pure organic coconut sugar.
Also known in North America as a "pepita," pumpkin seeds are the edible seeds of the pumpkin squash fruit. Believed to have been cultivated some 8,000 plus years ago, pumpkin seeds are somewhat flat and oval, light green in color, and provide for a nutritious and crunchy snack or addition to many foods.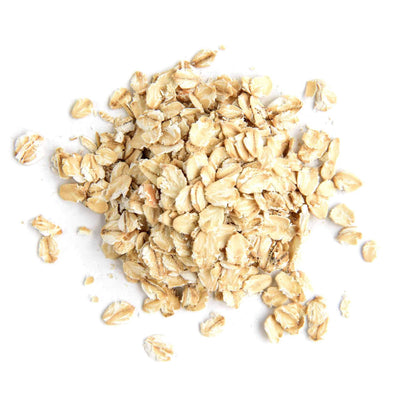 Naturally gluten-free, chewy, delicious, and beloved by many, this whole-food grain is scientifically known as Avena sativa and hails from the Poaceae grass family of plants. Oats have traditionally been eaten as a porridge and today have become a favorite add-in in many baked goods, trail mixes and granolas.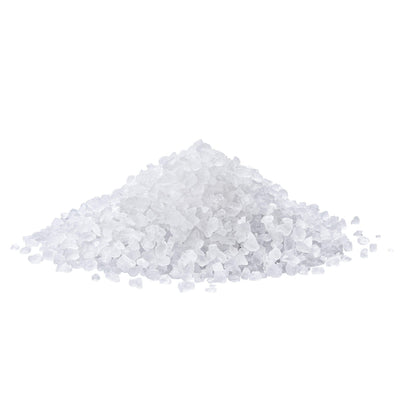 Sea salt comes from evaporated seawater and is less processed than table salt and may retain some of its trace minerals.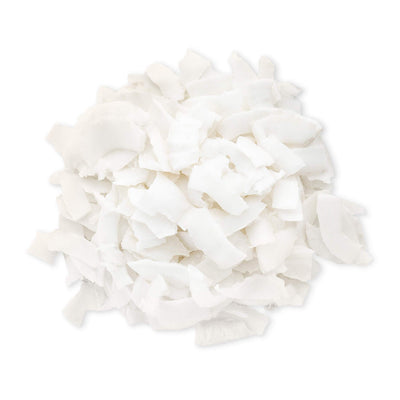 Delicious and nutritious shredded coconut flakes, which are simply grated bits of dried coconut meat, have a lightly sweet coconut flavor and a chewy texture. A favorite in baking recipes, salads, trail mixes, and granolas, these flakes add a tropical flavor to foods.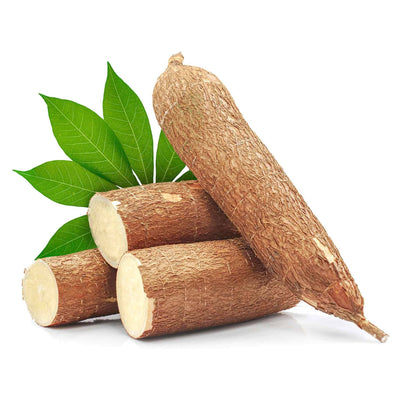 Extracted from Cassava root, tapioca starch sometimes referred to as tapioca flour, is a great replacement for wheat flour. The cassava root is a vegetable tuber such as a potato or yam. The latin name for the shrub of this tuber is Manihot esculenta.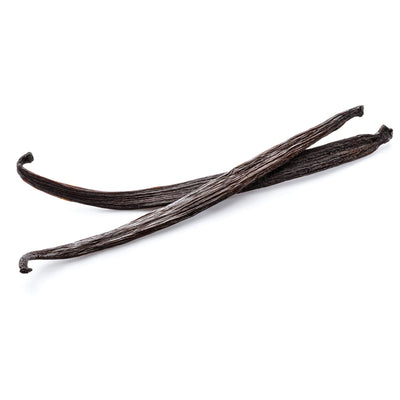 Vanilla, a beloved flavor by many, is from the vanilla pod (bean) which is actually the fruit of the Orchid vine - genus Vanilla. By soaking the vanilla pods, delicious flavor compounds emerge and are used as a delectable addition to many culinary offerings. Today, three main varieties of vanilla are grown and harvested, and depending which variety is processed, the complex and subtle spice of this delicate fruit may have anywhere from 250-500 different flavor profiles.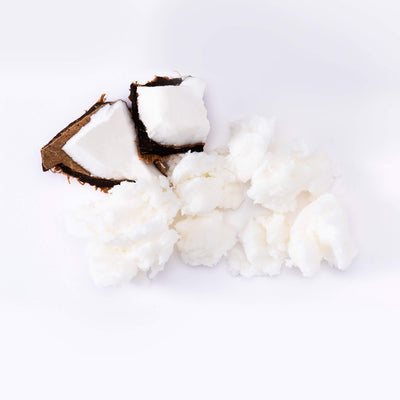 With a light coconut flavor and aroma, Virgin Coconut Oil is derived from the cold-pressing of coconut meat and then the separation of the fats from the coconut milk. Coconut is solid at room temperature and melts around 78 degrees Fahrenheit. Coconut oil is prized for its fatty acid profile.
Others
Delicious, natural taste
We are proud to create products that are not only functional but taste great too.
No "Natural" Flavors
We do not use any artificial colors, flavors, or ingredients. All of our flavor is from real food like cinnamon, turmeric and cacao.
Real food ingredients
We use clean, high-quality ingredients in our products. We do not use seed oils.
Customer Reviews
for Double Dip Coco Chip Granola