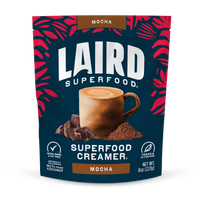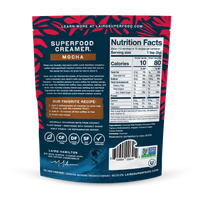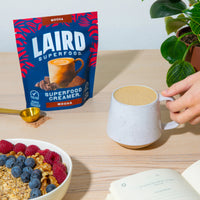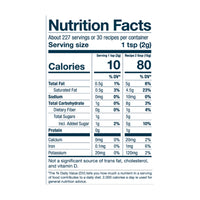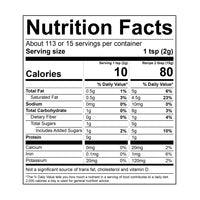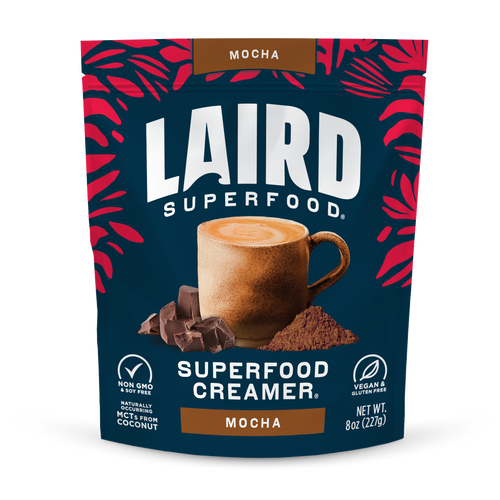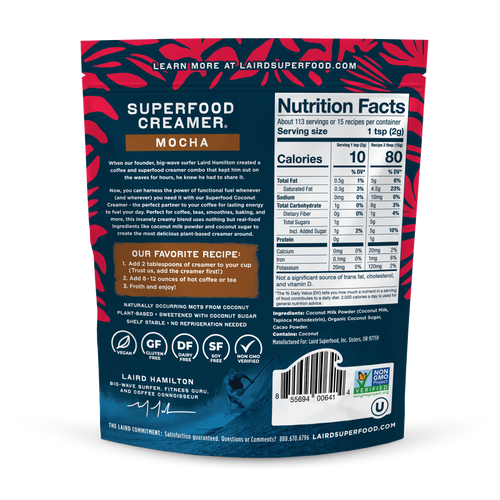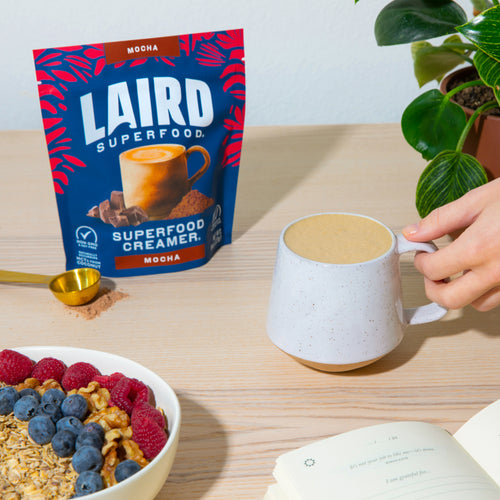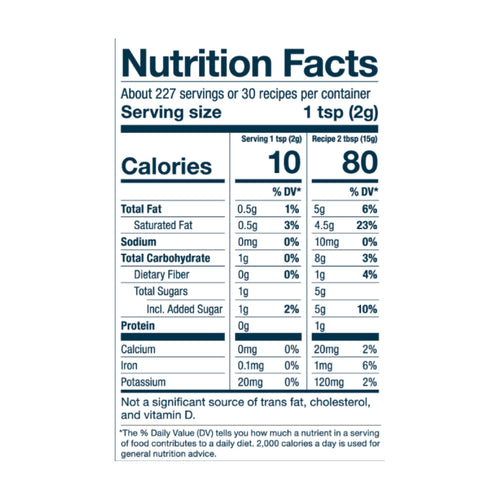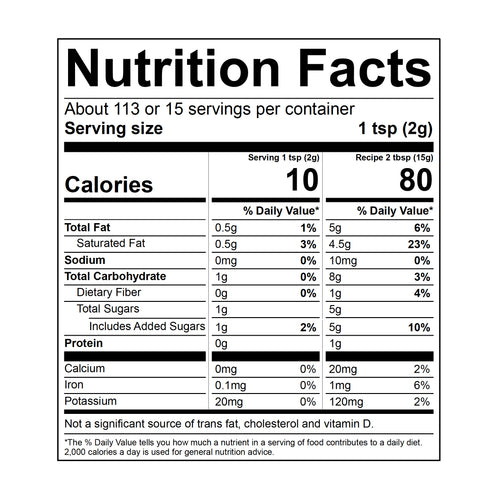 Superfood Creamer
Mocha Superfood Creamer®
Previously Named "Cacao Superfood Creamer"
Dark chocolate flavor from raw, cold-pressed cacao boasts a rich taste that blends perfectly with our Sweet and Creamy Superfood Creamer. This combination creates a cup that is creamy and has an amazing chocolatey flavor, with just the right touch of sweetness. (This blend is also a personal favorite of our co-founder Gabby Reece!) See the full list of here.
Naturally occurring MCT (from coconut) + caffeine = lasting energy
Deliciously creamy mocha experience
Powdered creamers offer on-the-go convenience, a longer shelf life, and a lower shipping carbon footprint.
Add 2 tablespoons of Mocha Superfood Creamer to your cup (Trust us, add the creamer first!)
Add 8-12 ounces of hot coffee or tea
Froth and enjoy!
Fun fact: This blend is a favorite of chocolate lovers and our co-founder Gabby Reece!
Coconut milk powder, Organic Coconut Sugar, Cacao Powder
We expect to ship your purchase within 2-3 weeks.
You will receive an email when this item ships.
An Instant Treat
Lend an indulgent dark chocolate flavor to any coffee or recipe in seconds with Mocha Superfood Creamer. This blend has the perfect deep chocolatey taste with just the perfect amount of sweetness. Turn any smoothie, oatmeal, recipe or shake into an instant luxurious treat!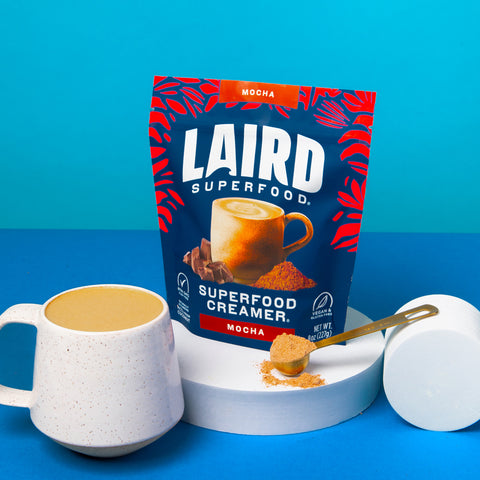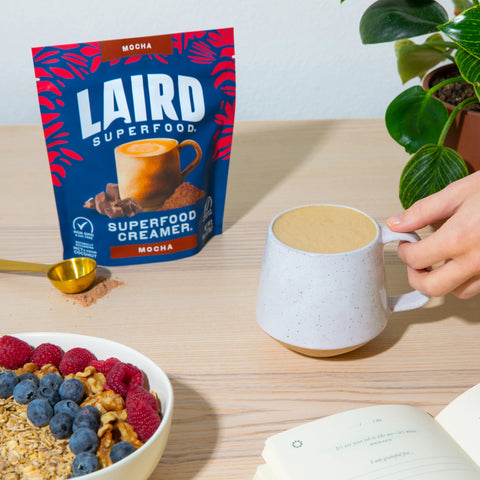 Perfectly Balanced Chocolate Flavor
The depth of premium dark cacao with the perfect amount of sweetness is what makes this blend taste like a real treat! All the mocha goodness, but none of the bitterness often found in full dark chocolate flavor. As our co-founder Gabby Reece says "this chocolate flavor is perfectly balanced".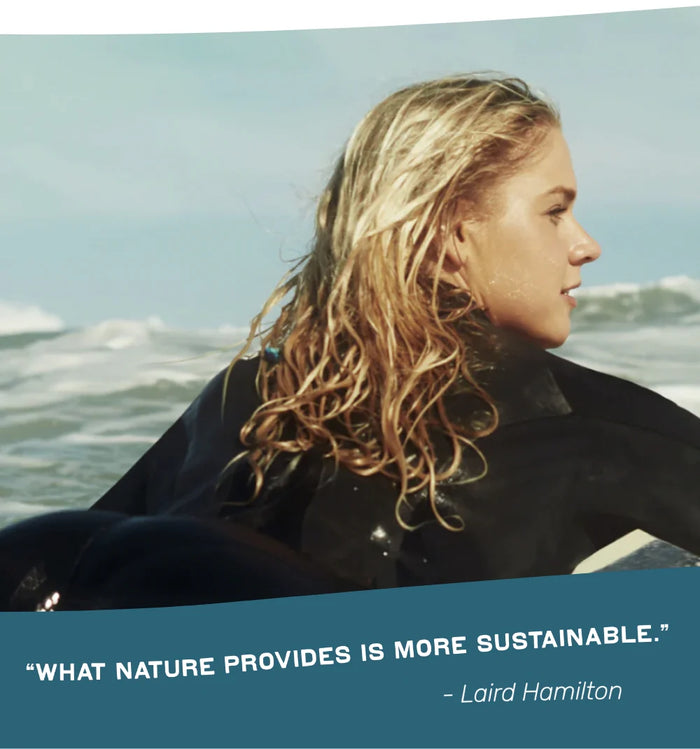 Ingredients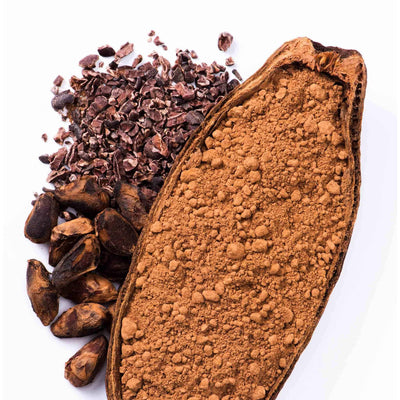 Cacao powder consists of the cocoa beans, which are ground up after their cocoa butter, the fat component, is extracted. This superfood is nourishing and delicious in taste.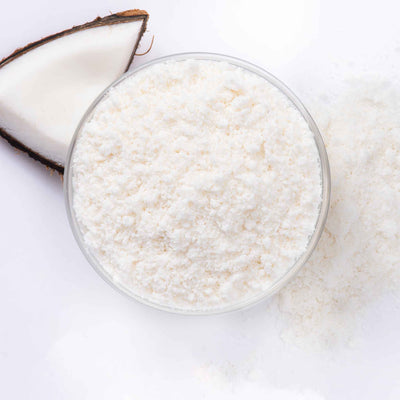 Coconut Milk, a blend of water and coconut cream, is an ideal substitute to traditional milk. Lactose-free and rich in antioxidants, we're only just beginning to understand all the nutritional benefits it offers.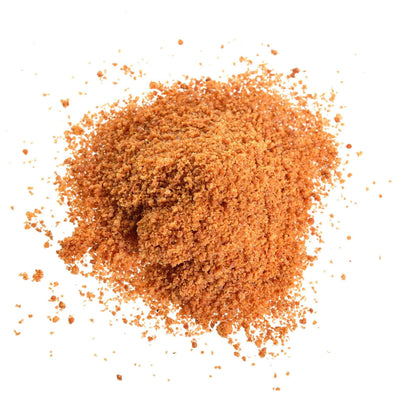 Coconut sugar is derived from the nectar of coconut tree blossoms. Our organic coconut sugar has absolutely no artificial ingredients or preservatives – just 100% pure organic coconut sugar.
Others
Delicious, natural taste
We are proud to create products that are not only functional but taste great too.
No "Natural" Flavors
We do not use any artificial colors, flavors, or ingredients. All of our flavor is from real food like cinnamon, turmeric and cacao.
Real food ingredients
We use clean, high-quality ingredients in our products. We do not use seed oils.
Customer Reviews
for Mocha Superfood Creamer®