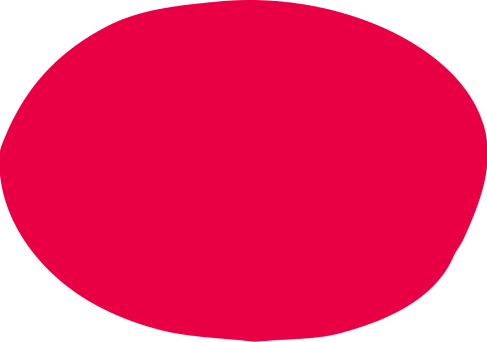 Free Frother!
Bundle
Big Wave Starter Bundle
Save big and find your daily ritual with our Big Wave Starter Pack. Plus, for a limited time, we're including a Free Frother with purchase! No code necessary. We've gathered three of our favorite superfood products in this one box to help keep you powered from sunrise to sundown. A nutrient-rich glass of our Prebiotic Daily Greens will wake up your body and mind, our Sweet & Creamy Instant Latte + Adaptogens will fuel you on the go, and our plant-based Protein Bars will keep the good energy flowing all day long. It's a full day of peak performance in one delicious pack.
Prebiotic Daily Greens
Excellent source of calcium and vitamins C, D, K, & B12
8 leaves of spinach, 5 leaves of kale, and 2 baby carrots in every serving.
Sweet & Creamy Instant Latte + Adaptogens
Laird uses adaptogen mushrooms to help maintain balance during moments of stress.
Naturally occurring MCTs + caffeine = lasting energy
Protein Bars
Good source of 10g plant-based protein
An on-the-go source of real-food energy.
Prebiotic Daily Greens
Add 2 tablespoons to your glass, bottle or cup.
Add 8 to 12 ounces of cold water.
Stir, mix or shake and enjoy!
Sweet & Creamy Instant Latte + Adaptogens
Add 1 full packet Instant Latte Single Serve to your cup (Trust us, add the creamer first!)
Add 12 ounces of hot water
Froth and enjoy!
We expect to ship your purchase within 2-3 weeks.
You will receive an email when this item ships.
Performance In A Box
In this all-in-one box, we've packed everything you need to kickstart your superfood journey, fueling your peak performance the whole day through. Our light, citrus-forward Prebiotic Daily Greens will nourish your body and mind with the vitamins and minerals needed to support and maintain a healthy gut. *
Our Sweet & Creamy Instant Latte + Adaptogens Single Serving Packets will fill your cup with four amazing adaptogenic mushrooms and other real-food ingredients, unlocking your peak performance.
And when it comes time for a midday or pre-workout snack, one of our delicious gluten-free protein bars contains the plant-based proteins and a good source of fiber you need to maintain energy.
This box is overflowing with potential. So, rip it open and start riding the day, knowing we've got you covered.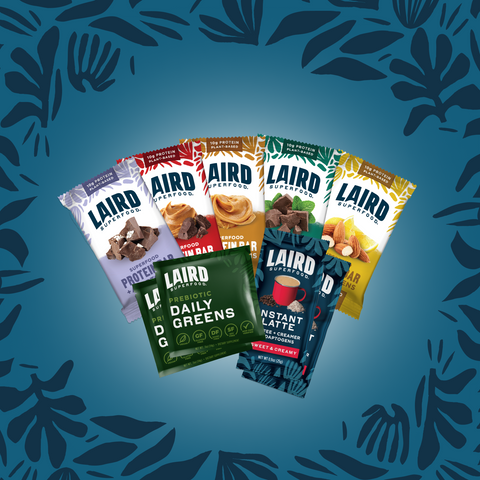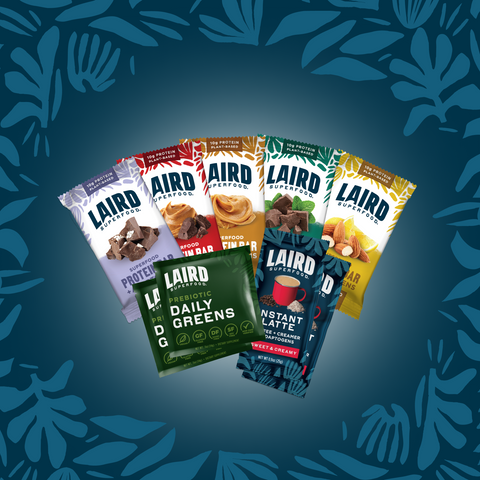 The Delicious Taste of Potential
This box is packed with plant-powered deliciousness. The light, citrus-forward quench of our Prebiotic Daily Greens will have your taste buds green with envy. Our Sweet & Creamy Instant Latte Single Serve + Adaptogens has a smooth, rich taste from coconut milk powder with no taste from the performance mushrooms. And the Protein Bars are a bite of satisfying, filling real-food sweetness. Real food has never tasted this good.
* This statement has not been evaluated by the Food and Drug Administration. This product is not intended to diagnose, treat, cure, or prevent any disease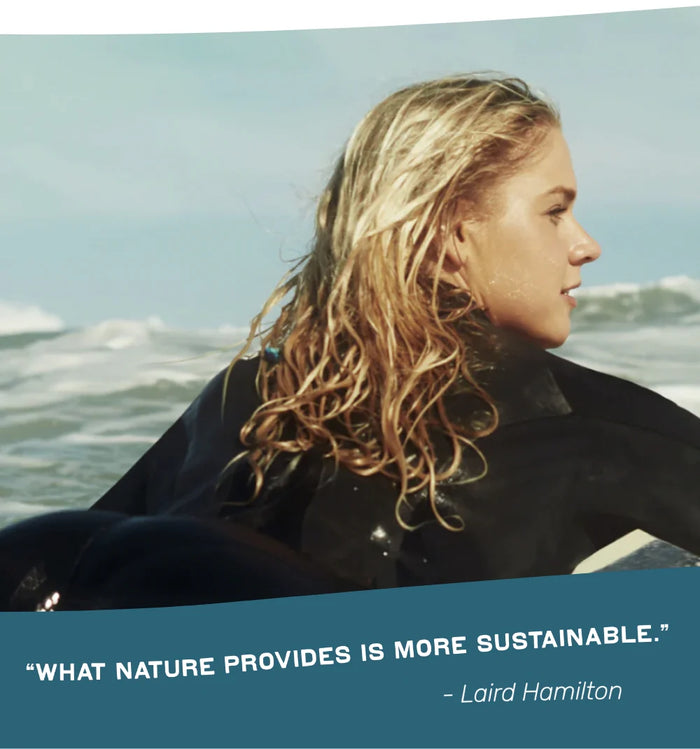 Others
Delicious, natural taste
We are proud to create products that are not only functional but taste great too.
No "Natural" Flavors
We do not use any artificial colors, flavors, or ingredients. All of our flavor is from real food like cinnamon, turmeric and cacao.
Real food ingredients
We use clean, high-quality ingredients in our products. We do not use seed oils.
HOW CAN WE HELP?
Are all Picky Bars products vegan

Do all of the instant lattes now contain adaptogens?

Do you have any products without nuts?

How much sugar per bar / are these bars sweet?

What do I mix this product with?

What is the caffeine content of this product(s)

What is the shelf life of this product?

What protein blend is used for these bars and how much protein per bar?

Why is there so much sugar in this?
Customer Reviews
for Big Wave Starter Bundle