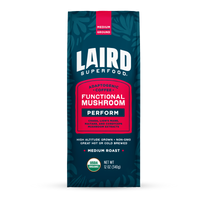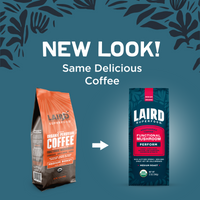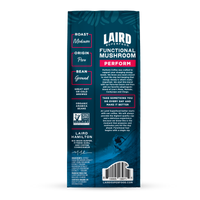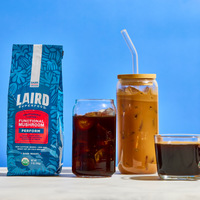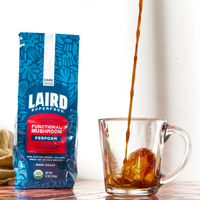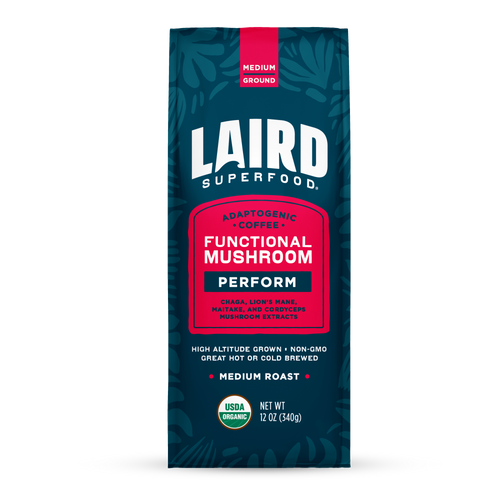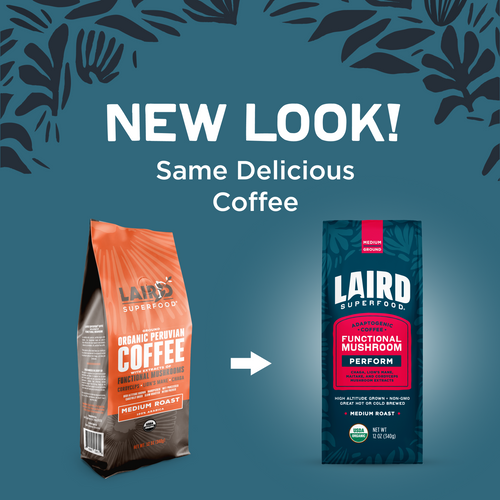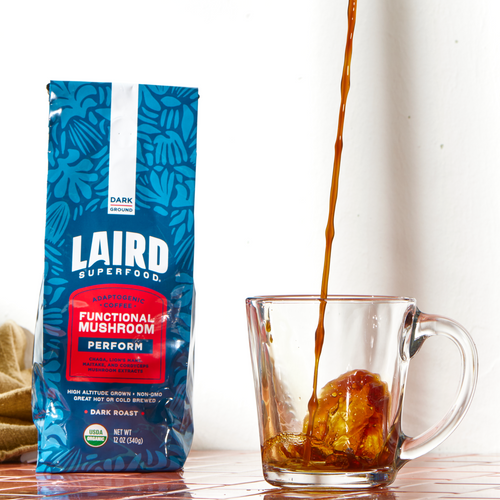 Adaptogenic Coffee
PERFORM Functional Mushroom Coffee - Medium Roast Ground
This is coffee unleashed. We begin with beans grown at high-altitude in the Peruvian mountains, handpicked at peak ripeness, and perfectly roasted to a medium roast profile. Then, after expertly grinding the beans down, we add a propietary mix of organic functional mushrooms, including Chaga, Lion's mane, Maitake, and Cordyceps. This supercharges your morning cup with just the right amount of adaptogens to help launch your best self.
Laird adds adaptogens and functional mushrooms to his diet to help stay balanced in moments of stress.
Delicious source of caffeine.
A natural source of antioxidants
Brew 2 TBSP (10 grams) of coffee per 12 ounces of water.
Mix with your favorite Laird Superfood Creamer (put the creamer in before the coffee.)
Perfect for drip, French press, or cold brew.
Organic Peruvian Coffee, Organic Lion's Mane Mushroom Extract, Organic Chaga Mushroom, Organic Cordyceps Mushrooms, Organic Maitake Mushroom Extract
We expect to ship your purchase within 2-3 weeks.
You will receive an email when this item ships.
Coffee Taken To New Heights
This isn't just coffee. It's delicious, functional, high-performance fuel that will help power your everyday performance.
Grown in the mountains of Peru, our beans are farmed at an altitude of over 4,000 feet, which extends the growing process time and creates a deliciously complex flavor profile. They are then picked by hand, ensuring the perfect ripeness of every single coffee cherry.
Next, to supercharge this morning fuel into a superfood, we add organic extracts of Chaga, Lion's mane, Maitake, and Cordyceps functional mushrooms.
We want all of this deliciousness to arrive in your cup exactly as intended. That's why we use an inert gas packaging system to remove unwanted oxygen and preserve our rich aroma and roast profile so every cup you brew is just as delicious as the last.
As a final chef's kiss, we recommend pairing this brew with your favorite Laird Superfood Creamer. And get ready to dive into a great day.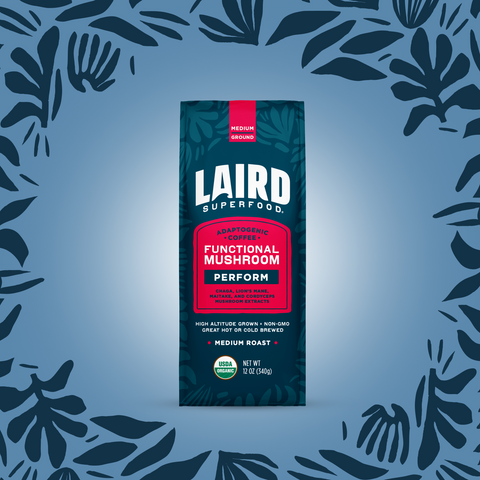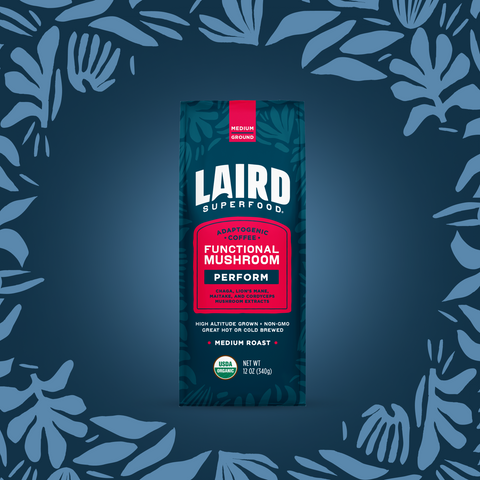 Smooth, Rich with Adaptogenic Benefits
This blend is for lovers of a smooth medium roast. Our roasters work slowly and diligently to make sure every bag serves up the maximum richness for the premium coffee flavor. (And although you won't taste the functional mushroom extracts, Laird loves their benefits!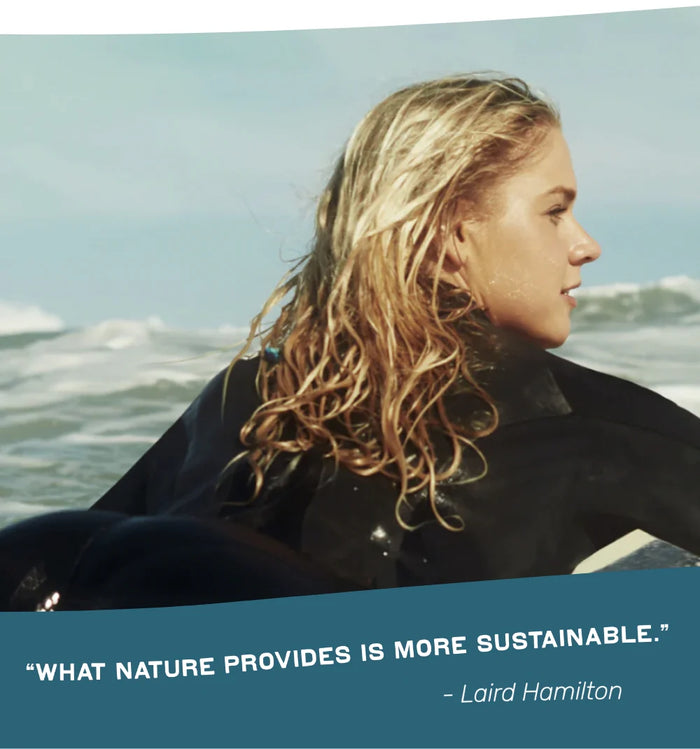 Ingredients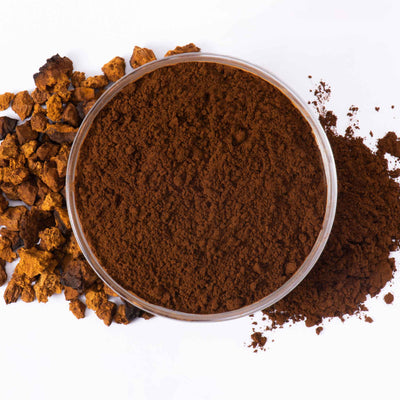 This highly desired mushroom, sometimes referred to as "Chaga Gold" and considered the "King of Mushrooms, grows on hardwood trees, primarily Birch trees, and is found in the colder, northern climates.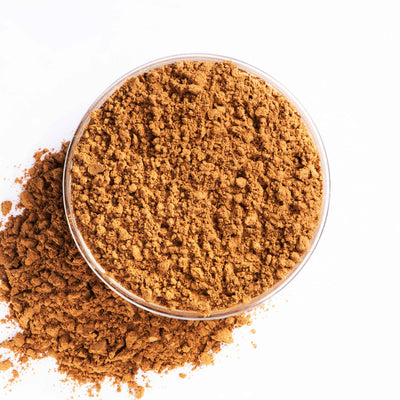 Functional support for performance and elevated energy.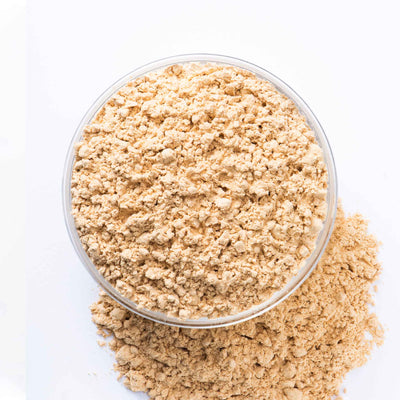 Lion's Mane is an edible mushroom belonging to the tooth fungus group. It is native to North America, Europe, and Asia. Identified by its bearded look, it grows in clumps featuring long dangling spines.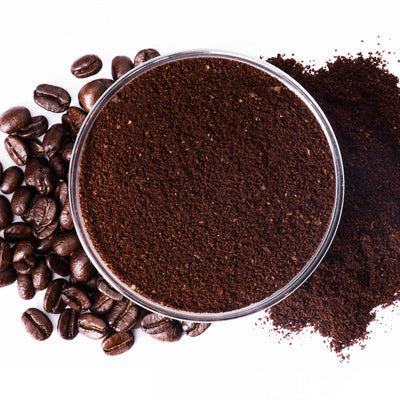 One of the top-rated premium coffee beans in the world. Well balanced in flavor and low in acidity, our beans are a delicious source of caffeine.
Others
Delicious, natural taste
We are proud to create products that are not only functional but taste great too.
No "Natural" Flavors
We do not use any artificial colors, flavors, or ingredients. All of our flavor is from real food like cinnamon, turmeric and cacao.
Real food ingredients
We use clean, high-quality ingredients in our products. We do not use seed oils.
Customer Reviews
for PERFORM Functional Mushroom Coffee - Medium Roast Ground