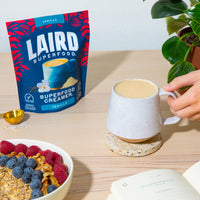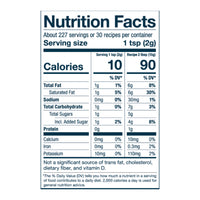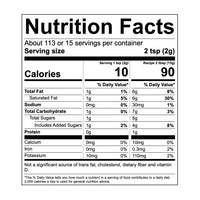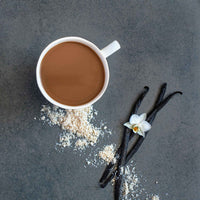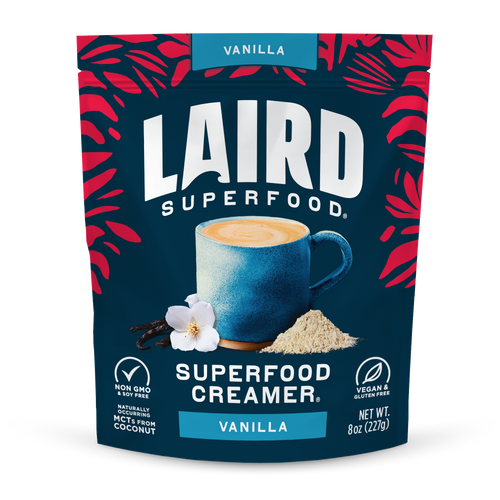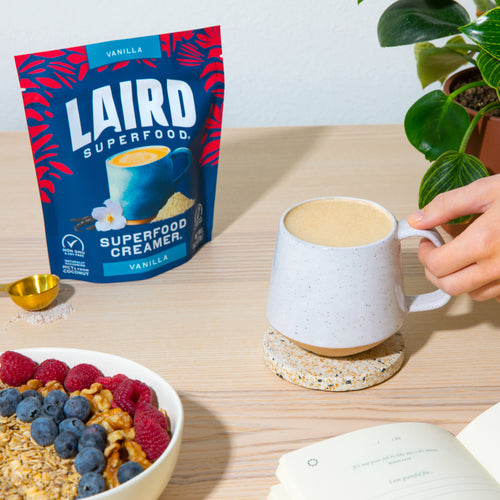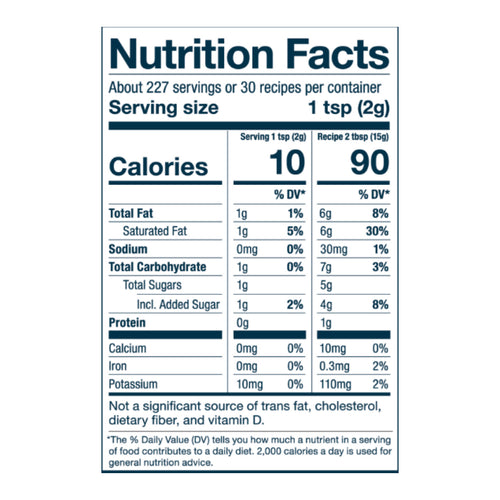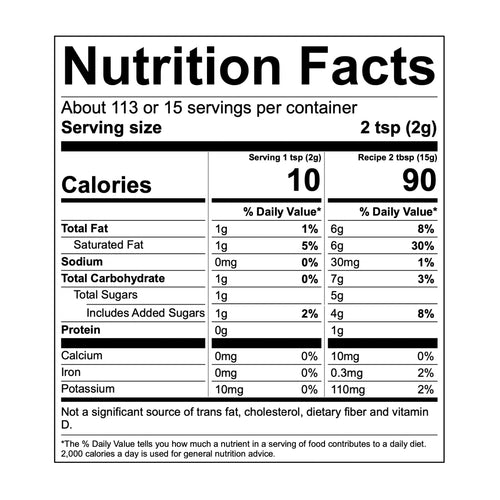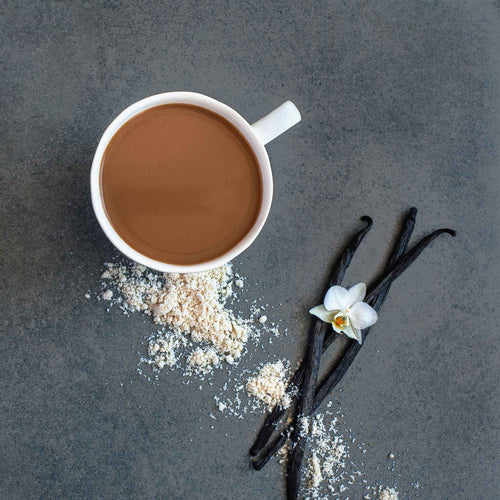 Superfood Creamer
Vanilla Superfood Creamer®
The perfect vanilla creamer experience is ready for you right here. Get ready to elevate your coffee and tea with the classic flavor of vanilla from real vanilla extract, no sugary syrups or artificial flavors. Combined with subtly sweet coconut milk powder this offers a taste you can't resist. Completely rich and creamy while remaining plant-based and dairy-free! See the full list of ingredients here.
Naturally occurring MCT (from coconut) + caffeine = lasting energy
Powdered format means on-the-go convenience, longer shelf life, and a lower shipping carbon footprint.
Add 2 tablespoons of Vanilla Superfood Creamer to your cup (Trust us, add the creamer first!)
Add 8-12 ounces of hot coffee or tea
Froth and enjoy!
Pro tip: Don't limit these flavors just to the glass- try it in smoothies, oatmeal or other recipes!
Coconut Milk Powder, Organic Coconut Sugar, Vanilla Powder, Sea Salt
We expect to ship your purchase within 2-3 weeks.
You will receive an email when this item ships.
"Artificial Flavors" Need Not Apply
While many vanilla-flavored foods on the market rely on "artificial flavors" to create the desired flavor, our Vanilla Superfood Creamer is made with real vanilla extract… and we're confident you'll taste the difference. Thanks to its powder form, it's convenient to take on-the-go, has a longer shelf life, and a lower carbon footprint when shipping than other creamers. We love it when both our customers and the planet benefit!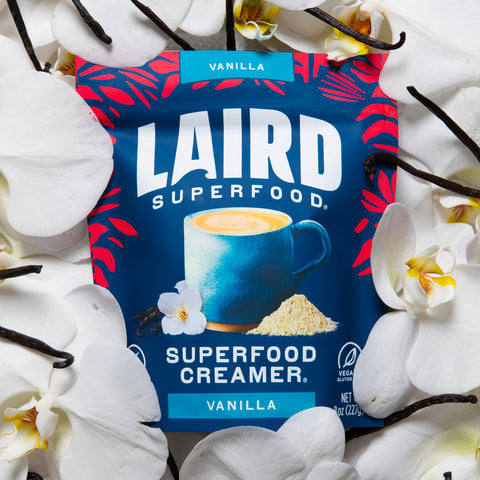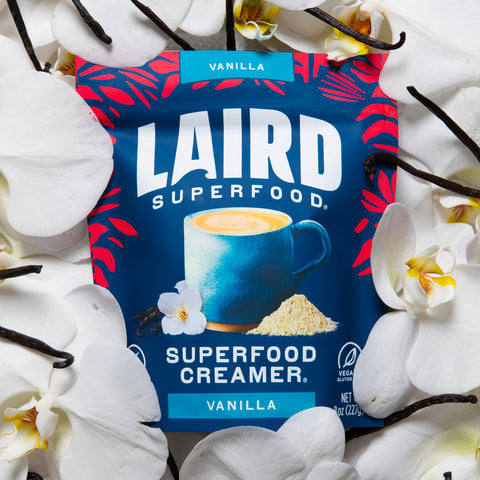 Keeping It Classic
This is one of our favorite blends to get creative with. A plant-based way to elevate coffee or tea, a rich and delicious addition to smoothies, or sprinkled into baking recipes. Vanilla Superfood Creamer is so versatile, it's sure to be a household staple!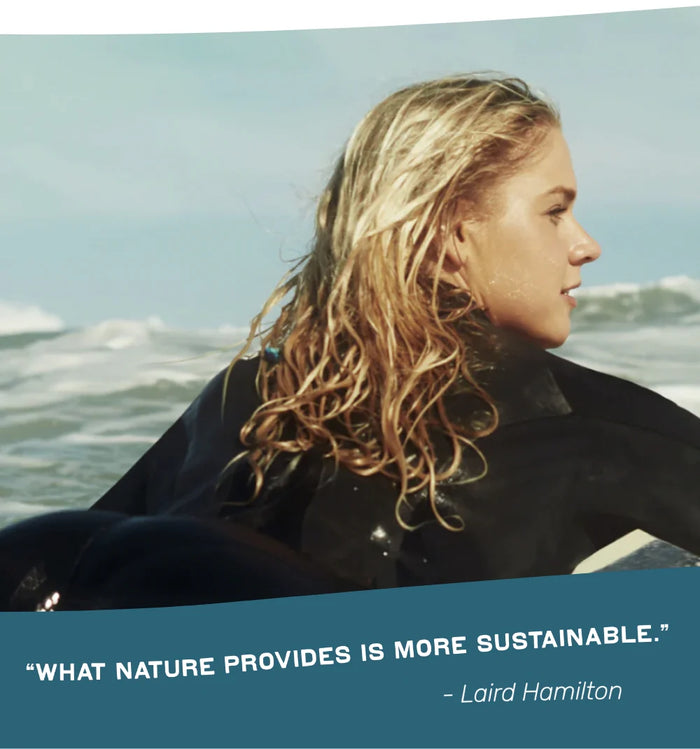 Ingredients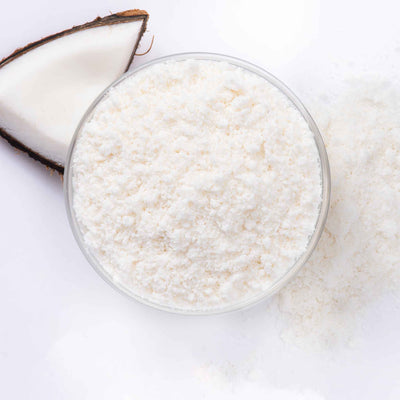 Coconut Milk, a blend of water and coconut cream, is an ideal substitute to traditional milk. Lactose-free and rich in antioxidants, we're only just beginning to understand all the nutritional benefits it offers.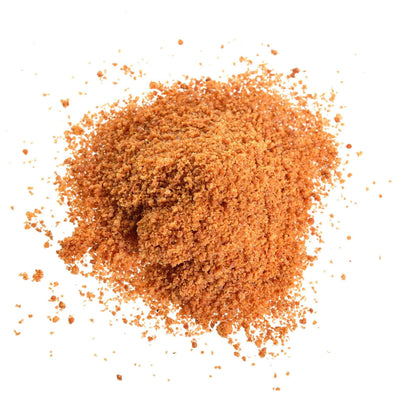 Coconut sugar is derived from the nectar of coconut tree blossoms. Our organic coconut sugar has absolutely no artificial ingredients or preservatives – just 100% pure organic coconut sugar.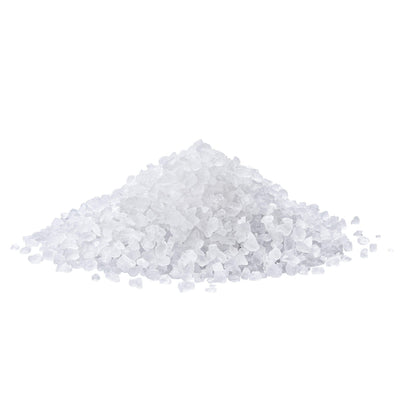 Sea salt comes from evaporated seawater and is less processed than table salt and may retain some of its trace minerals.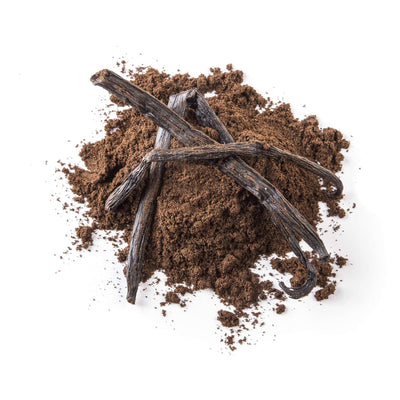 Vanilla, a beloved flavor by many, is from the Vanilla pod (bean) which is actually the fruit of the Orchid vine - genus Vanilla. By soaking the vanilla pods, the delicious flavor compounds come forth and are a much desired addition in many culinary offerings. Today there are three main varieties of Vanilla that are grown and harvested, and depending which variety is processed, the complex and subtle spice of this delicate fruit may have anywhere from 250-500 different flavor profiles.
Others
Delicious, natural taste
We are proud to create products that are not only functional but taste great too.
No "Natural" Flavors
We do not use any artificial colors, flavors, or ingredients. All of our flavor is from real food like cinnamon, turmeric and cacao.
Real food ingredients
We use clean, high-quality ingredients in our products. We do not use seed oils.
Customer Reviews
for Vanilla Superfood Creamer®