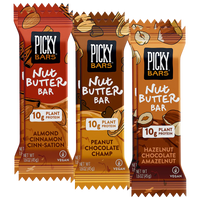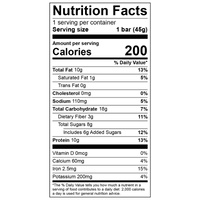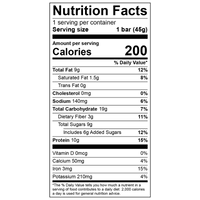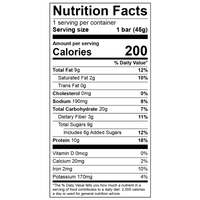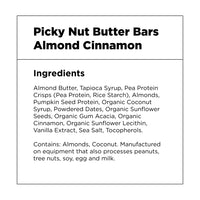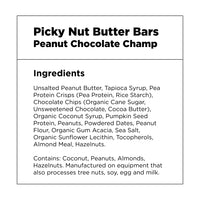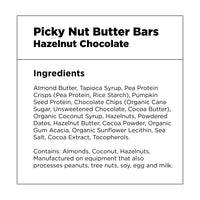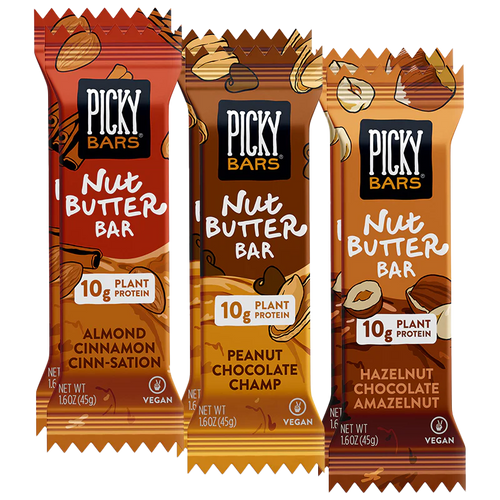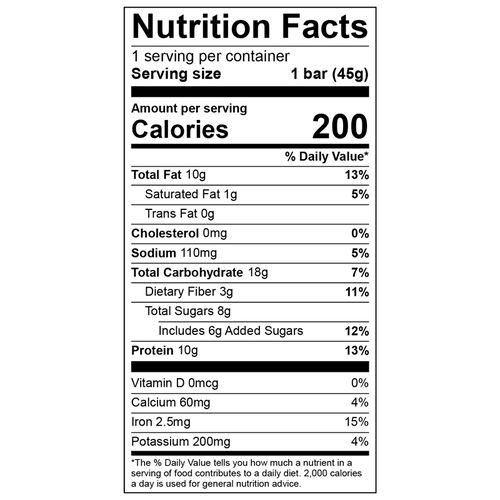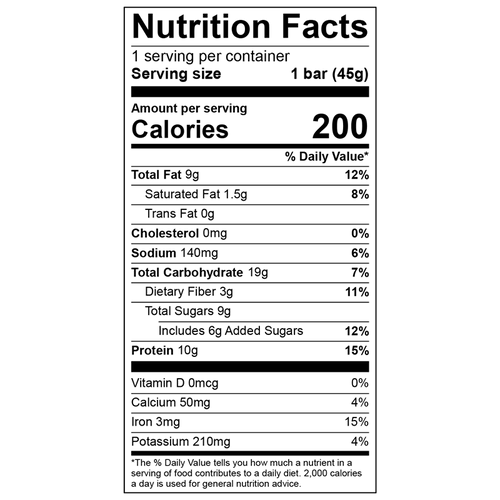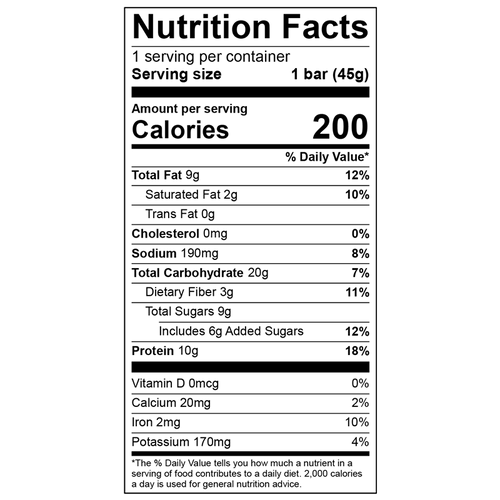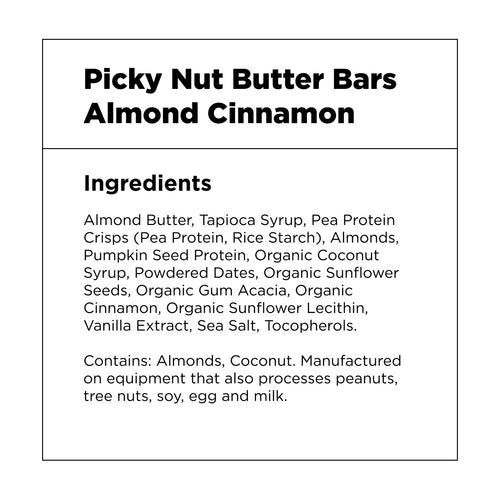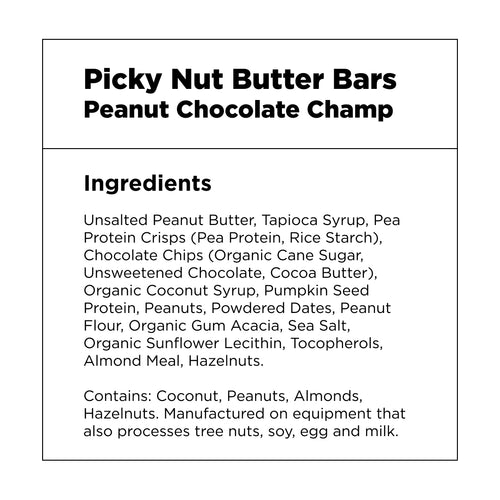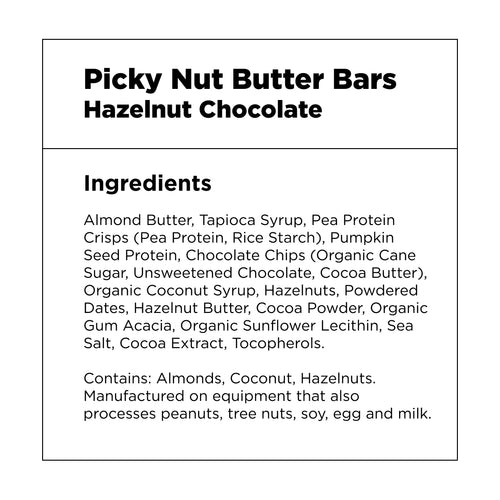 Picky Bars
Nut Butter Bars - 6 pack
The perfect snack bar doesn't exi--- Wait it actually might? With a good source of protein (10g) and an indisputable amount of flavor, these creamy and crunchy Nut Butter Bars are ready to fill all your snack attacks and post workout needs.
We expect to ship your purchase within 2-3 weeks.
You will receive an email when this item ships.
Others
Delicious, natural taste
We are proud to create products that are not only functional but taste great too.
No "Natural" Flavors
We do not use any artificial colors, flavors, or ingredients. All of our flavor is from real food like cinnamon, turmeric and cacao.
Real food ingredients
We use clean, high-quality ingredients in our products. We do not use seed oils.
HOW CAN WE HELP?
Are all Picky Bars products vegan

Do you have any products without nuts?

How much sugar per bar / are these bars sweet?

What is the shelf life of this product?

What protein blend is used for these bars and how much protein per bar?

Why is there so much sugar in this?
Customer Reviews
for Nut Butter Bars - 6 pack