Get The Best Tasting Greens For 40% Less Than AG1
Get 1+ serving of fruits and veggies every day with the best tasting greens on the market that are packed full of powerhouse ingredients without the "natural flavors" or need for refrigeration like AG1.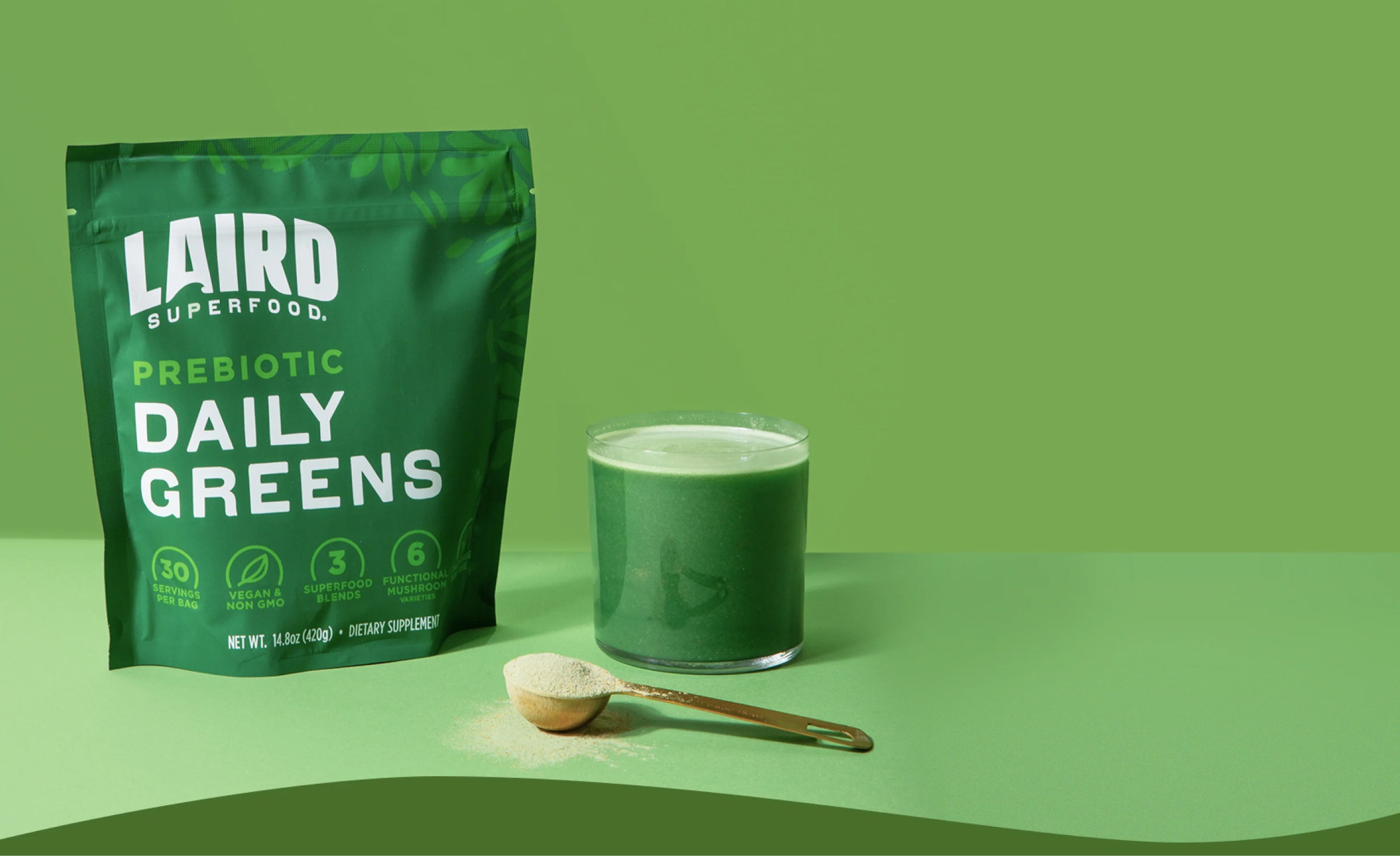 Delicious, natural taste
We are proud to create products that are not only functional but taste great too.
40% more affordable
Our Daily Greens offer great savings versus top competitors like AG1.
Contains Prebiotics that support a healthy gut
We love prebiotics because they are feeding the microbiomes already present in your gut and require no refrigeration after opening!
No "Natural" flavors
We do not use any artificial colors, flavors, or ingredients. All of our flavor is from real food like cinnamon, turmeric and cacao.
What is everyone saying
Daniel A.
This new formula blows any other greens mix out of the water. I look forward to having this everyday.
Loretta C.
Better than other brands. Felt better after 1 week of drinking it daily. The taste was surprisingly good.
Stephen T.
Love that these are whole foods and a lot cheaper then the others out there. I feel great when I take these everyday
Build Better Health in Less than a Minute Per Day!
Getting your daily vitamins and minerals just became so much more delicious. Filled with 22 superfood ingredients, the Daily Prebiotic Greens blend is our favorite new addition to the Laird Superfood family.
The enteric nervous system that regulates our gut is often called the body's "second brain" because it is so critical to bodily function. That's why we've filled this blend with the fruits, vegetables, adaptogens and prebiotics needed to support a healthy gut and optimal daily nutrition.
It's real, simple, and perfect for on the go fuel. Supercharge your next glass of water with...
18 superfood ingredients in one simple scoop
Excellent source of vitamin D, C, K, B12, and calcium and a good source of fiber, magnesium, and manganese
Nourish your gut with prebiotics
Much more affordable than competitors and not filled with junk ingredients like "natural flavors"
Incorporates adaptogens to balance the body
No need for refrigeration, unlike AG1

The laird commitment: Satisfaction Guarantee
We happily back our products with a world-class customer service team and a 30-day guarantee.