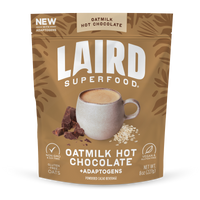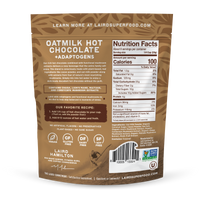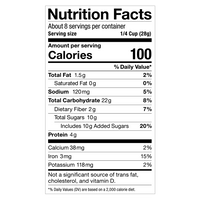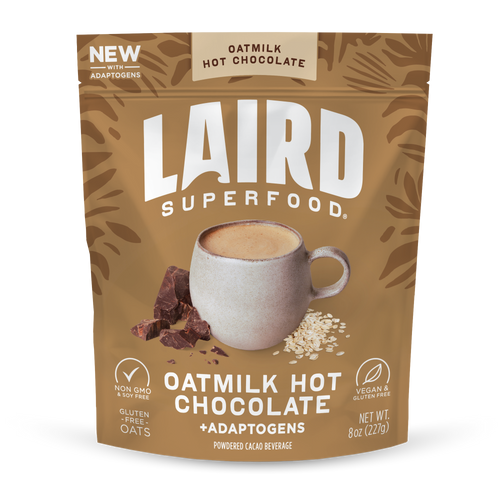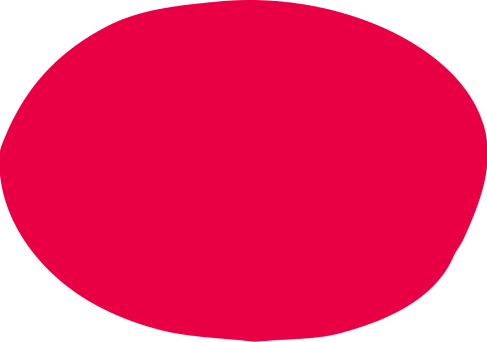 LIMITED TIME ONLY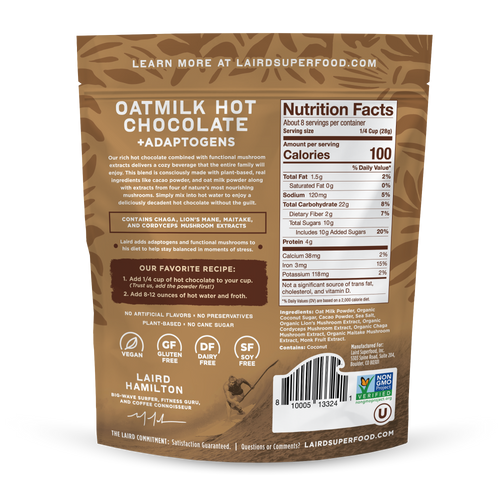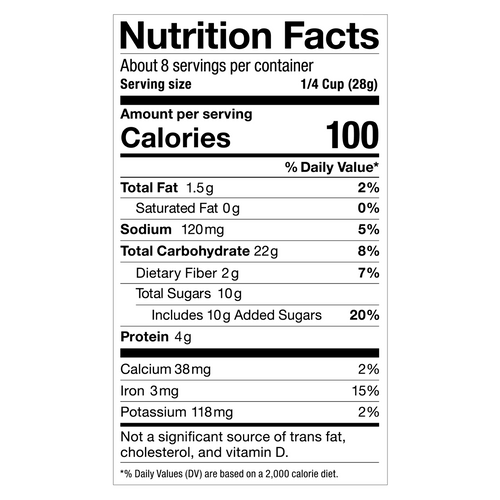 Superfood Creamer
Oatmilk Hot Chocolate with Adaptogens
The chocolate lover's perfect drink – indulgence with a boost of superfood benefit. Creamy gluten free oats are paired with real cacao and simple coconut sugar for a rich, chocolate experience. Add a boost of Laird's favorite functional mushroom blend and you have the perfect treat or morning boost.
Organic, gluten free oats
Real cacao powder
No cane sugar
Laird's favorite performance mushroom blend for whole body wellness
Add ¼ cup of hot chocolate to your cup (Trust us, add the powder first!)
Add 8-12oz of hot water
Froth until creamy and enjoy.
Oat Milk Powder, Organic Coconut Sugar, Cacao Powder, Sea Salt, Organic Chaga Mushroom Extract, Organic Lion's Mane Mushroom Extract, Organic Maitake Mushroom Extract, Organic Cordyceps Mushroom Extract
We expect to ship your purchase within 2-3 weeks.
You will receive an email when this item ships.
Our Creamiest Chocolate Experience Yet
Organic and gluten free oats for an extra creamy, neutral base
Real cacao, organic coconut sugar and a touch of monkfruit provide the perfect level of sweetness
Boosted with Laird's Favorite Superfood Performance Mushroom Blend
Chaga and Maitake support immune modulation
Lion's Mane supports balanced mood
Cordyceps loved by endurance athletes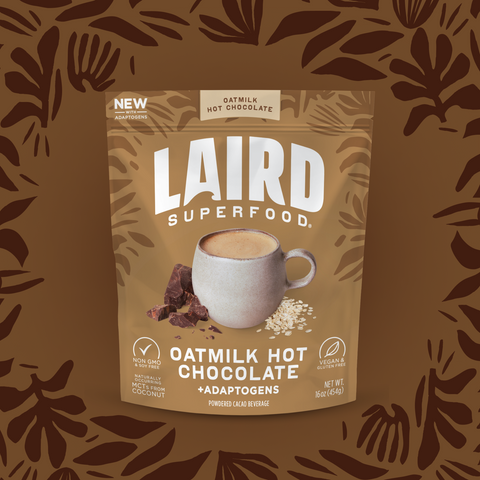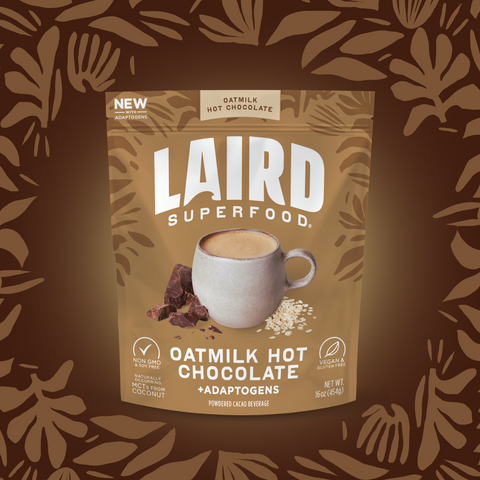 Chocolate Decadence at Its Best
Oat provides a creamy and neutral base
Real cacao powder shines as the flavor hero
Organic coconut sugar and a touch of monkfruit for the perfect level of sweetness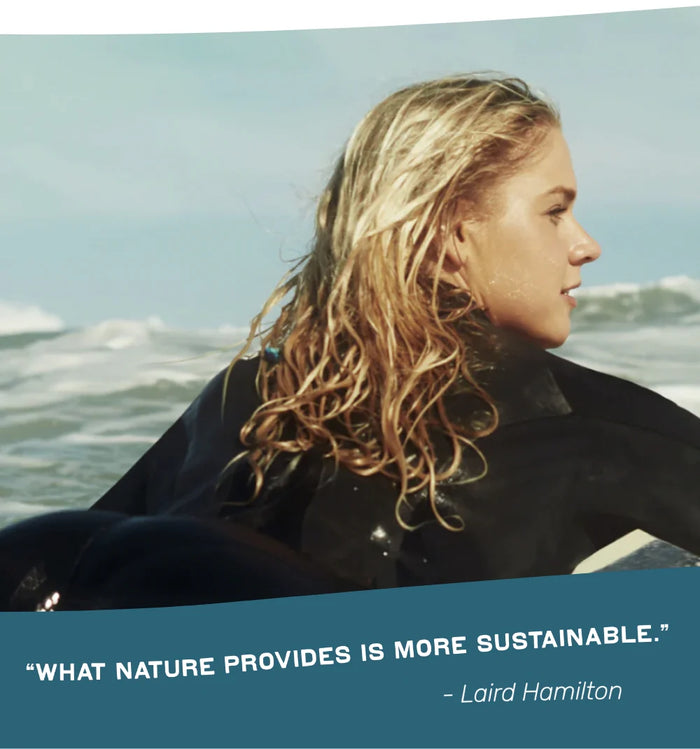 Ingredients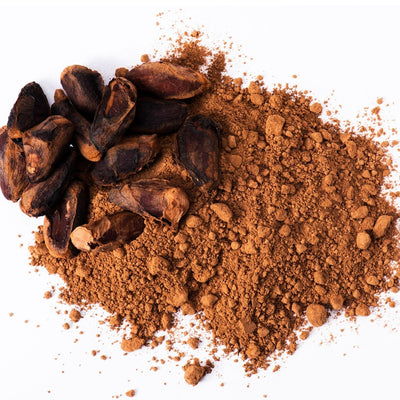 The rich and often bitter chocolate powder left after the fatty cocoa butter is removed from chocolate liquor. Cocoa powder is often used in recipes for its rich taste and antioxidant content.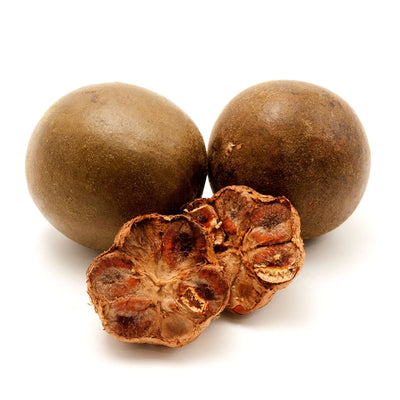 Also known as the Luo Han Guo, is a plant native to China and northern Thailand cultivated for its sweet tasting fruit.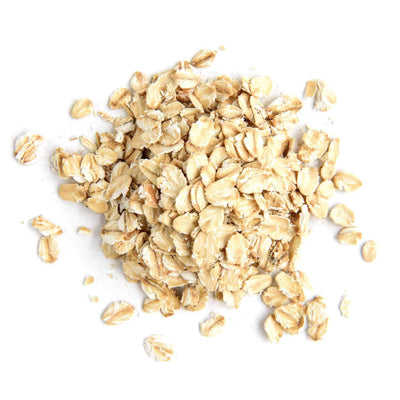 We use high-quality gluten-free oats to make our oat milk, which is then dried and powdered.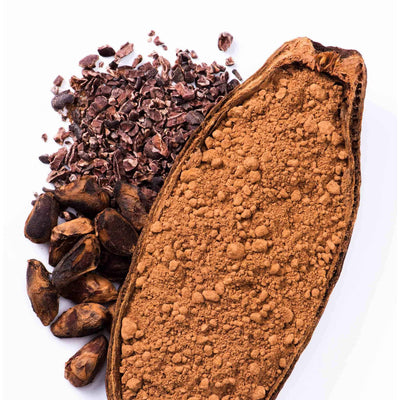 Cacao powder consists of the cocoa beans, which are ground up after their cocoa butter, the fat component, is extracted. This superfood is nourishing and delicious in taste.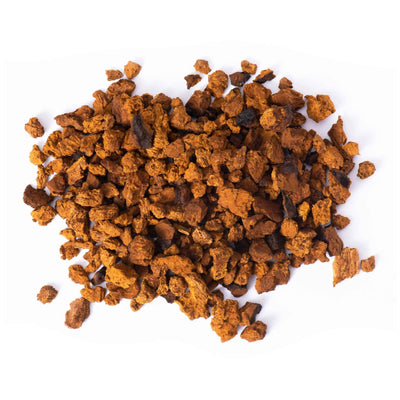 This highly desired mushroom, sometimes referred to as "Chaga Gold" and considered the "King of Mushrooms,'' grows on hardwood trees, primarily Birch trees, and is found in the colder, northern climates. Studied for its support of the immune system, Chaga is a "go-to" for overall well-being.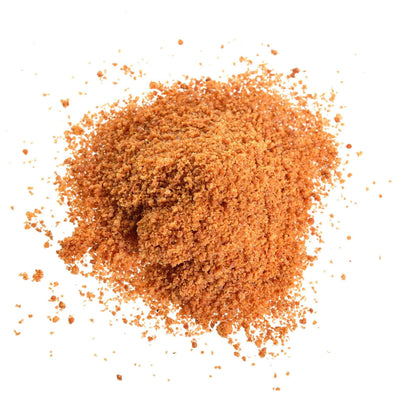 Coconut sugar is derived from the nectar of coconut tree blossoms. Our organic coconut sugar has absolutely no artificial ingredients or preservatives – just 100% pure organic coconut sugar.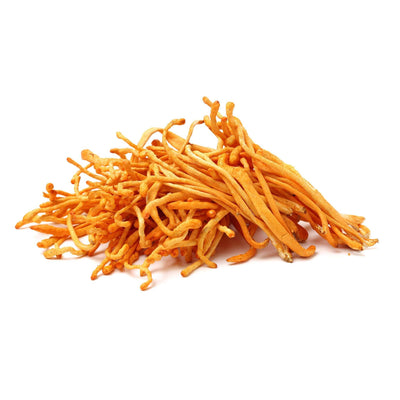 Cordyceps mushrooms were traditionally native high in the mountains of China, but are now found all over, most commonly in Asia. A definite in your daily ritual, this functional mushroom is loved by high endurance performers.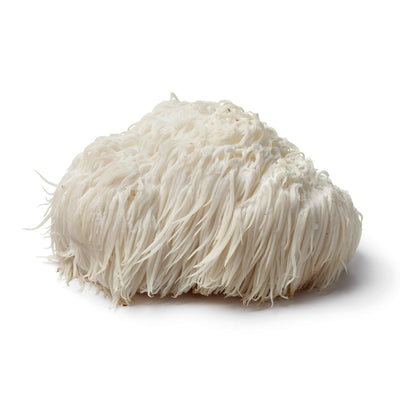 Lion's Mane is an edible mushroom native to North America, Europe, and Asia and is also known as the bearded tooth or pom pom mushroom. Lion's Mane is easily identified by its bearded look. Used for its properties, you won't taste the lion's mane flavor in any of our blends.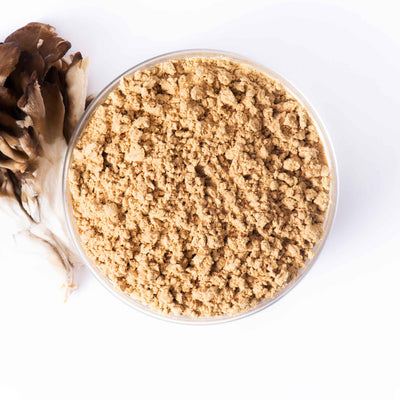 Maitake has been used for hundreds of years in traditional Eastern cuisine and medicine for its support of overall health and vitality. Maitake' means "Dancing Mushroom" in Japanese.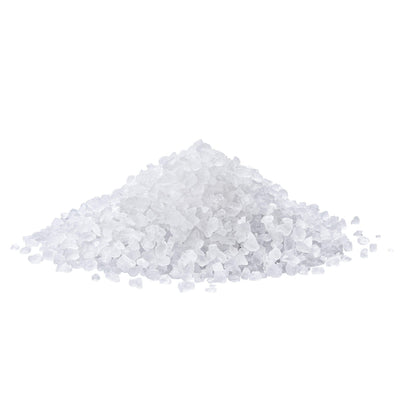 Sea salt comes from evaporated seawater and is less processed than table salt and may retain some of its trace minerals.
Others
Delicious, natural taste
We are proud to create products that are not only functional but taste great too.
No "Natural" Flavors
We do not use any artificial colors, flavors, or ingredients. All of our flavor is from real food like cinnamon, turmeric and cacao.
Real food ingredients
We use clean, high-quality ingredients in our products. We do not use seed oils.
Customer Reviews
for Oatmilk Hot Chocolate with Adaptogens