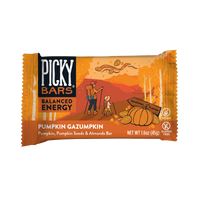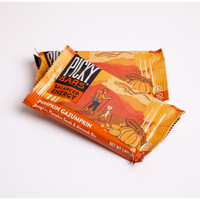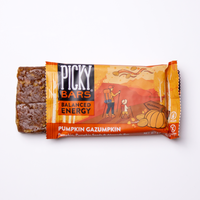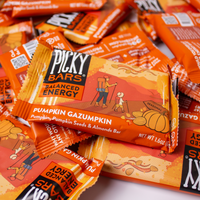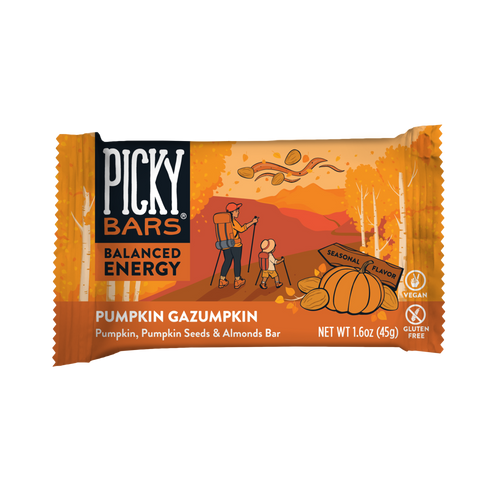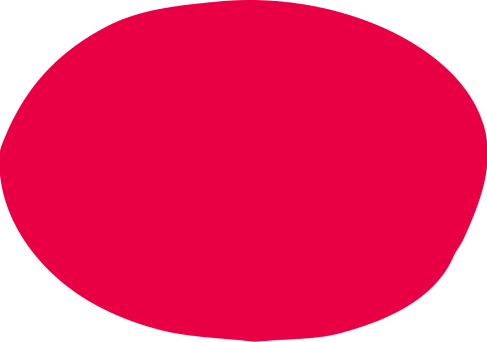 SEASONAL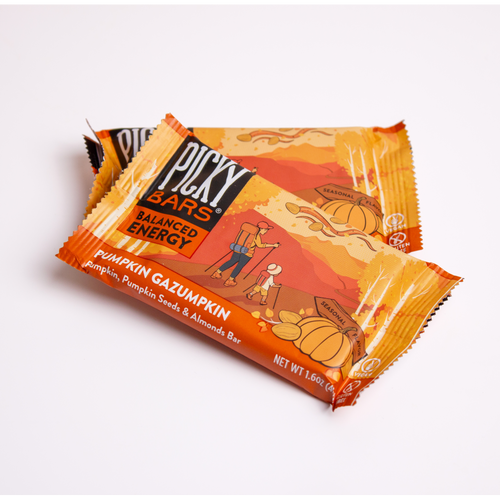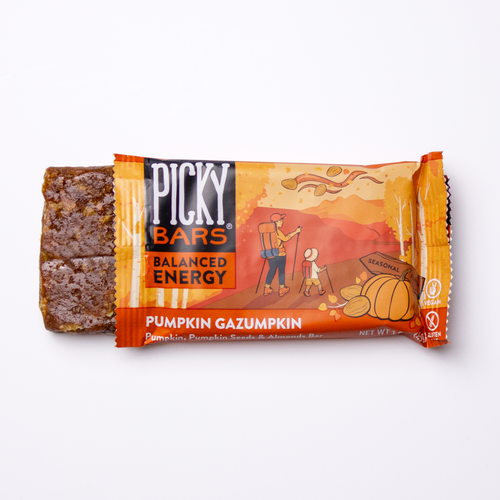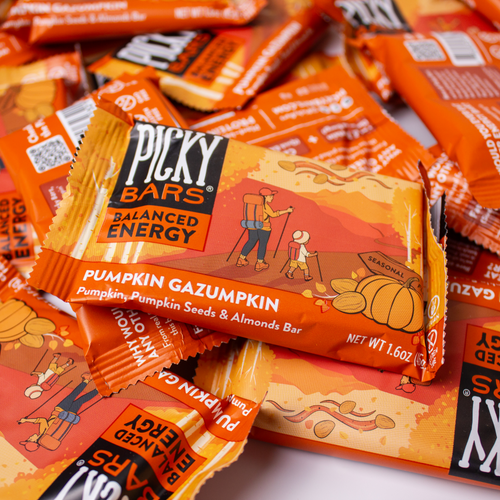 Pumpkin Gazumpkin Bar
Say "gourd-bye" to sluggish workouts and embrace the spirit of fall with the power of pumpkins. Bursting with real pumpkin flavor, nutrient-rich pumpkin seeds, and wholesome almonds, it's a delightful treat that fuels your body while celebrating the season's vibrant flavors.
180 calorie
7g plant-based protein
Gluten, dairy, soy, and GMO free Vegan!
organic date paste, organic tapioca syrup, almond butter, organic crisp brown rice, organic rice protein, organic pumpkin seeds, pumpkin powder, organic spice blend, sea salt, tocopherols (to protect flavor)
We expect to ship your purchase within 2-3 weeks.
You will receive an email when this item ships.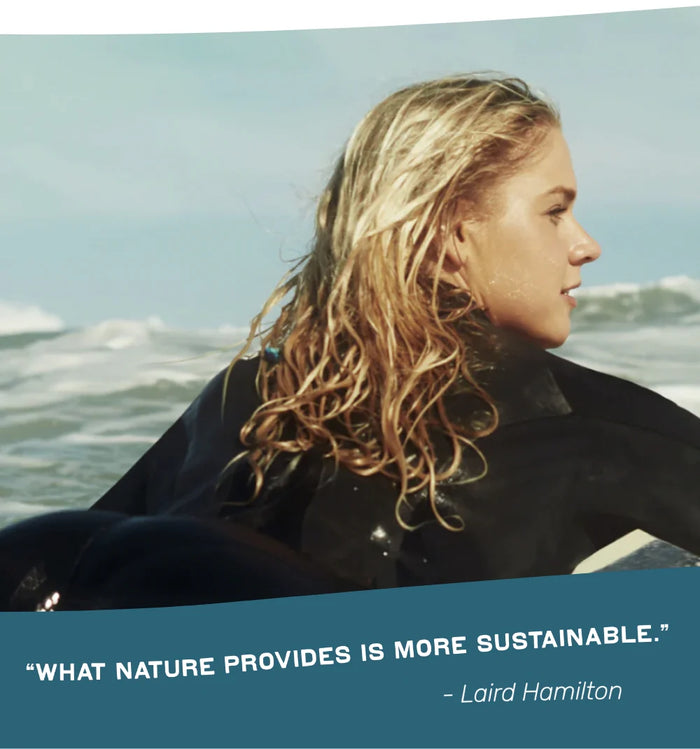 Ingredients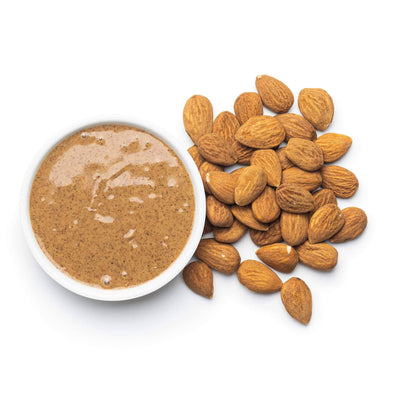 A result of the crushing of Almonds, the edible seeds of the Prunus dulcis tree, this highly nutritious nut butter is a favorite among many. Almond butter has a fruity, marzipany, nutty flavor and lends a creamy texture when used as an ingredient in nutrition bars.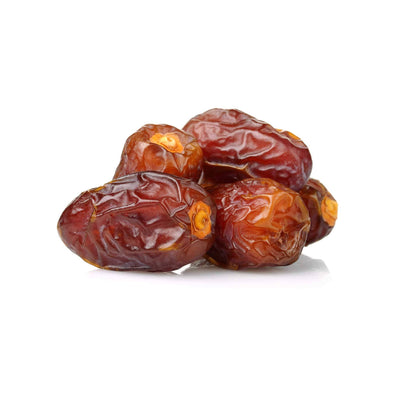 The fruit of the date palm plant that contains natural sugars and minerals. Dates are low on the Glycemic Index (GI) thanks to natural plant fiber, which helps slow down sugar absorption into the body. This results in a steady source of energy.
Also known in North America as a "pepita," pumpkin seeds are the edible seeds of the pumpkin squash fruit. Believed to have been cultivated some 8,000 plus years ago, pumpkin seeds are somewhat flat and oval, light green in color, and provide for a nutritious and crunchy snack or addition to many foods.
An all-natural, delicious base for select seasonal products. Good source of fiber and potassium.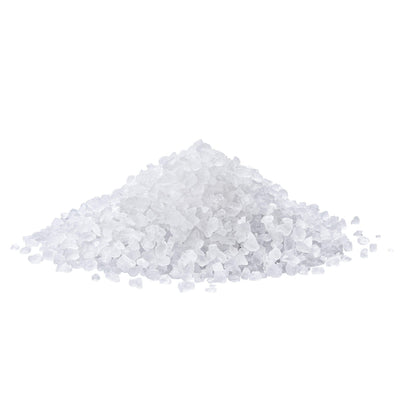 Sea salt comes from evaporated seawater and is less processed than table salt and may retain some of its trace minerals.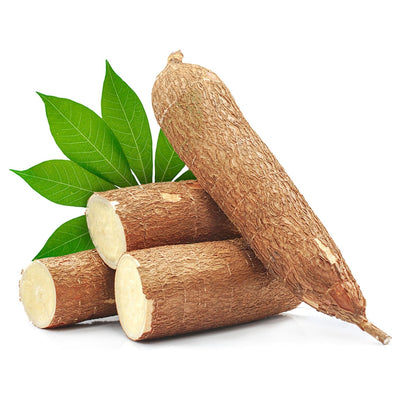 Slightly sweet, tapioca syrup tapioca syrup is made from cassava root, also known as the yucca root, and is a structural component of the bars helping to keep their shape with it's honey-like consistency.
Others
Delicious, natural taste
We are proud to create products that are not only functional but taste great too.
No "Natural" Flavors
We do not use any artificial colors, flavors, or ingredients. All of our flavor is from real food like cinnamon, turmeric and cacao.
Real food ingredients
We use clean, high-quality ingredients in our products. We do not use seed oils.
Customer Reviews
for Pumpkin Gazumpkin Bar