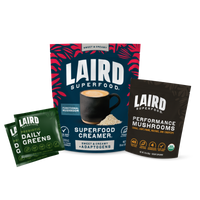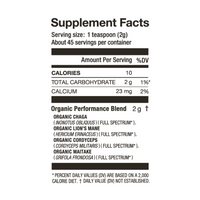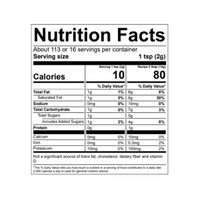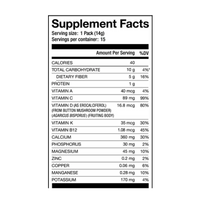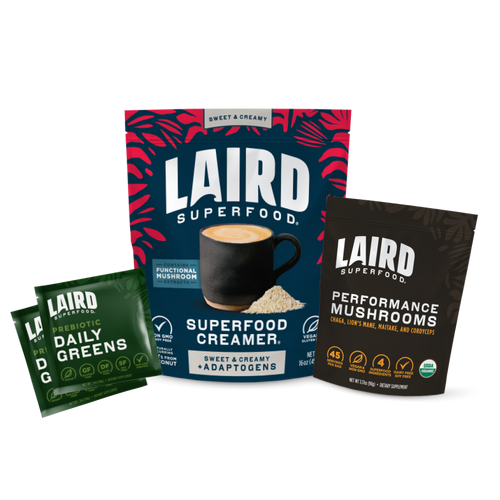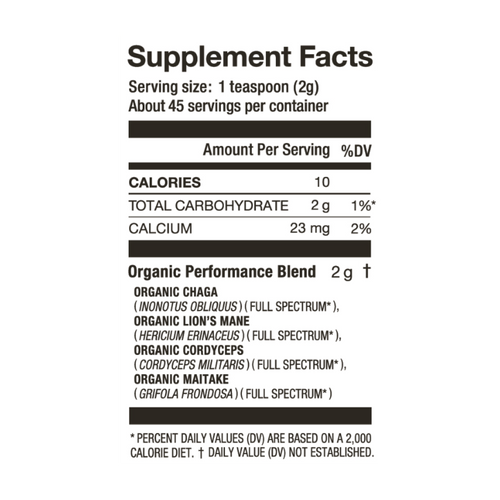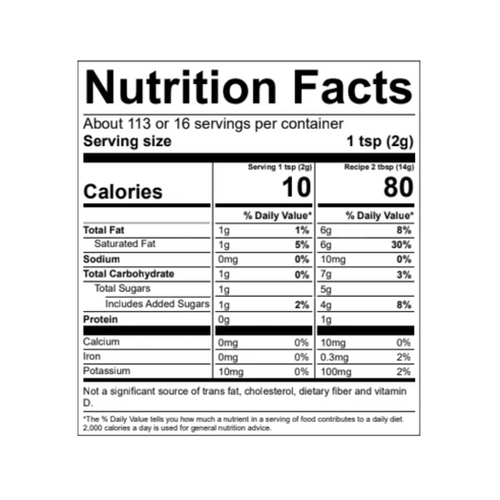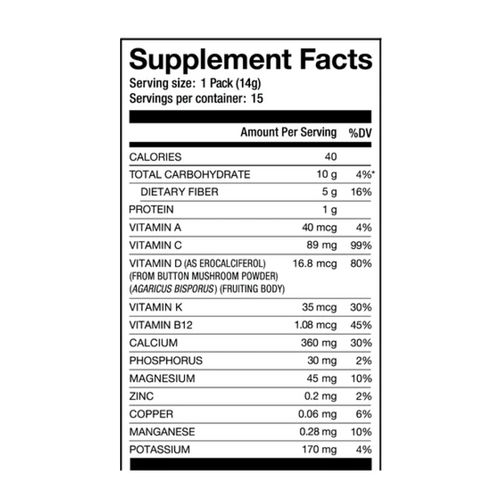 Shawn Ryan Bundle
As a former Navy SEAL, CIA contractor and host of a hit podcast, The Shawn Ryan Show, which celebrates everyday heroes, Shawn Ryan is on a quest for the truth. As he turned his personal focus to holistic wellness, he's become an advocate of mushroom benefits. His search for the cleanest and highest quality products on the market led him to Laird Superfood.
That's why we're humbled to partner with him on this featured bundle, specifically designed to help you maintain wellness and calm in challenging scenarios. Filled with Performance Mushrooms, Sweet and Creamy + Adaptogens Superfood Creamer, and our Prebiotic Daily Greens, this Shawn-approved collection will help you reach for your best self all day long.
Prebiotic Daily Greens
Good source of Fiber, Manganese and Magnesium in the Prebiotic Daily Greens
Excellent source of calcium, vitamin K, D, C, and B12 in Prebiotic Daily Greens
1 serving of fruits and vegetables in Prebiotic Daily Greens with 2 baby carrots, 5 leaves of kale and 8 leaves of spinach per serving
Dietary polyphenols found in fruits and vegetables may positively affect gut microbiome and health.
Emerging science suggests that maintaining a normal microbiota may support overall health.
Organic Performance Mushrooms
Adatopgen mushrooms help maintain balance during times of stress
Lions Mane Supports cognition and mood
Cordyceps elevates energy
Maitake supports imune modulation
Chaga highly valued in traditional medicine and chemistry showcases antioxidant power
Sweet & Creamy with Adaptogens Superfood Creamer
Adatopgen mushrooms help maintain balance during times of stress.†
Naturally occurring MCT (from coconut) + caffeine = lasting energy
Powdered creamers offer on-the-go convenience, a longer shelf life, and a lower shipping carbon footprint.
Prebiotic Daily Greens
Pineapple, Carrot, Spinach, Organic Spirulina, Lemon, Acerola Cherry, Kale, Zucchini, Organic Alfalfa Grass, Organic Purslane, Organic Gum Acacia, Sweet Potato, Prebiotic Mushroom Blend, Pleurotus Ostreatus, Ganoderma Lucidum, Apple Fiber, Carrot Fiber, Blueberry Fiber, Cranberry Fiber, Seawater Derived Calcium, Organic Agaricus Bisporus Mushroom, Organic, Shiitake Mushroom Extract, Rhodiola Rosea Extract, Organic Reishi Mushroom Extract
Organic Performance Mushrooms
Organic Chaga Mushroom, Organic Cordyceps Mushroom, Organic Lion's Mane Mushroom, Organic Maitake Mushroom
Sweet & Creamy with Adaptogens Superfood Creamer
Coconut milk powder, Organic Coconut Sugar, Organic Chaga Mushroom Extract, Organic Lion's Mane, Mushroom Extract, Organic Maitake Mushroom Extract, Organic Cordyceps, Mushroom Extract
We expect to ship your purchase within 2-3 weeks.
You will receive an email when this item ships.
The Recipes for Success
From his days as a Navy Seal, to a CIA contractor, to award-winning screenwriter and producer, Shawn Ryan has always led by example and spoken through his actions. As someone who never settles for ordinary, he's found his match with whole family here at Laird Superfood.
Gabby, Laird and Shawn share a common belief that you need to fuel your best performance with the best ingredients in the world. This bundle was designed by them all to achieve exactly that. A morning glass of Daily Greens delivers over 22 superfood ingredients and minerals, our Sweet and Creamy + Adaptogen Superfood Creamer will help you maintain balance during times of stress, and just one teaspoon of Performance Mushrooms in your favorite recipe will help power up your performance when you need it most.
These products have all been proven by those who put performance first – And this bundle is a strong boost on your ride towards ever-bigger waves.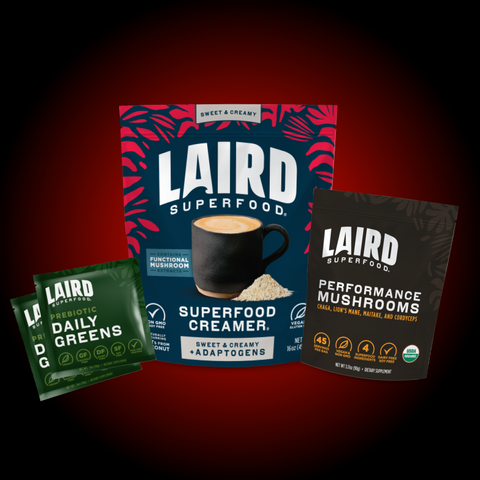 Others
Delicious, natural taste
We are proud to create products that are not only functional but taste great too.
No "Natural" Flavors
We do not use any artificial colors, flavors, or ingredients. All of our flavor is from real food like cinnamon, turmeric and cacao.
Real food ingredients
We use clean, high-quality ingredients in our products. We do not use seed oils.
Customer Reviews
for Shawn Ryan Bundle