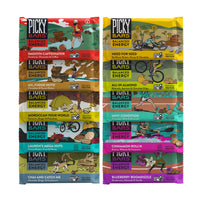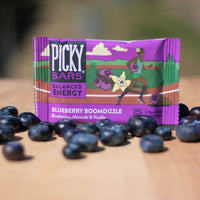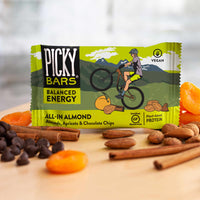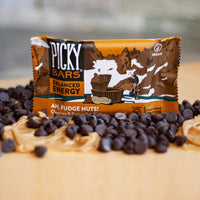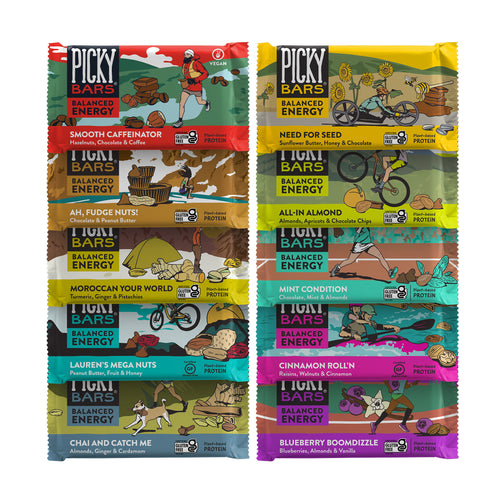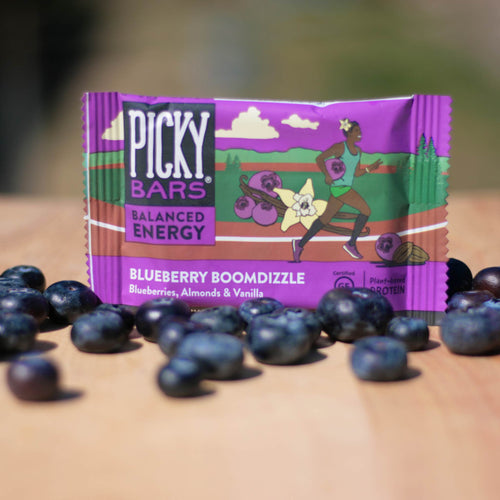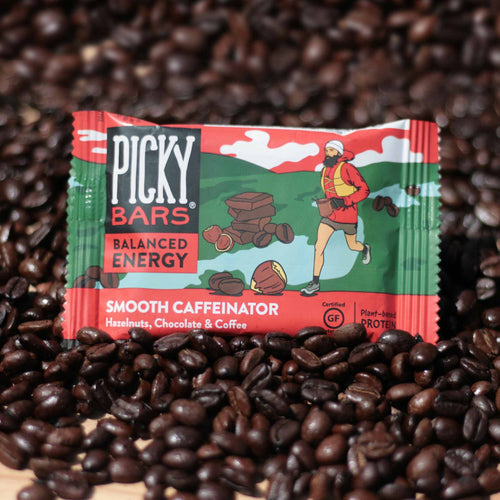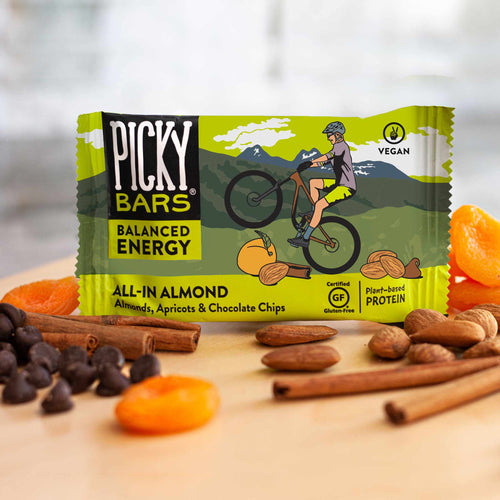 Bundle
Whole Shebang Bundle
For the Picky Bar fans who love a good variety- this bundle includes 1 bar of each flavor: Ah, Fudge Nuts!, Blueberry Boomdizzle, Smooth Caffeinator, Mint Condition, Cinnamon Roll'n, Need For Seed, All-In Almond, Lauren's Mega Nuts, Moroccan Your World and Chai and Catch Me.
We expect to ship your purchase within 2-3 weeks.
You will receive an email when this item ships.
Others
Delicious, natural taste
We are proud to create products that are not only functional but taste great too.
No "Natural" Flavors
We do not use any artificial colors, flavors, or ingredients. All of our flavor is from real food like cinnamon, turmeric and cacao.
Real food ingredients
We use clean, high-quality ingredients in our products. We do not use seed oils.
Customer Reviews
for Whole Shebang Bundle