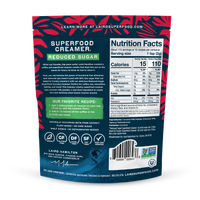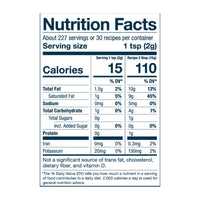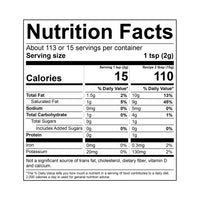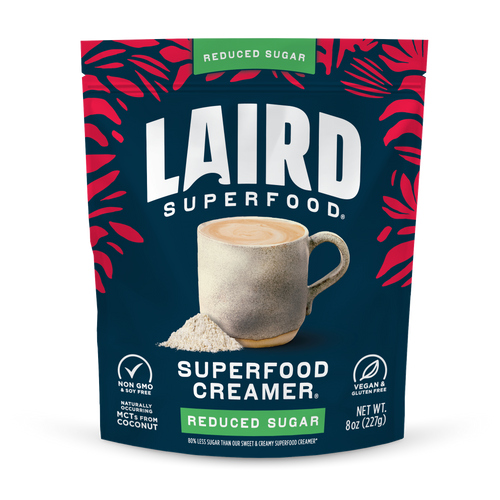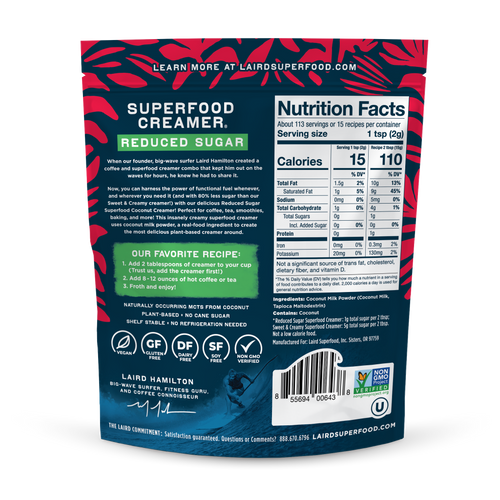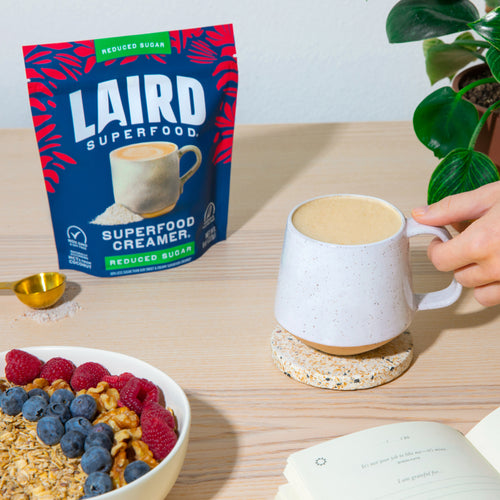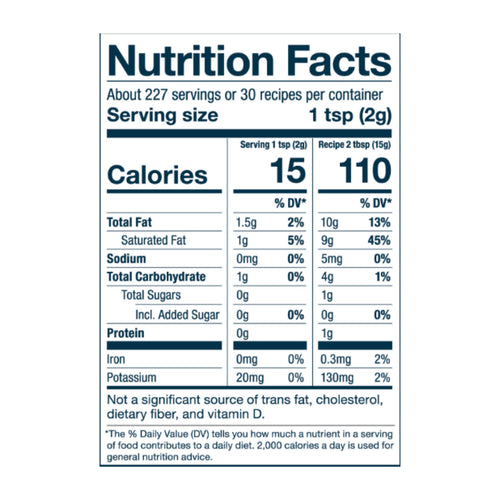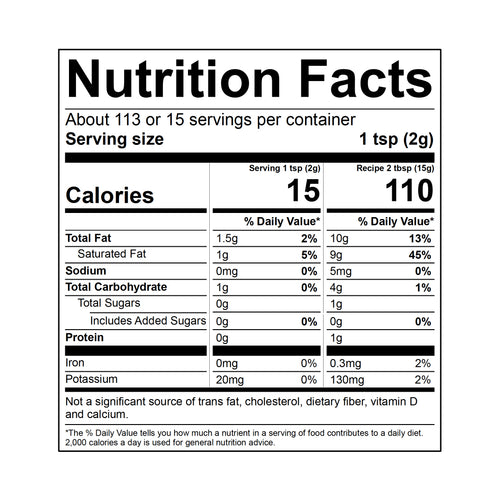 Superfood Creamer
Reduced Sugar Superfood Creamer®
Previously Named "Unsweetened Superfood Creamer"
Reduced Sugar Superfood Creamer is a delicious plant-based creamer designed to give you lasting energy for the day ahead, with 80% less sugar than our Sweet and Creamy Superfood Creamer!
This creamer is as simple as it is tasty, using just one ingredient – coconut milk powder, to create the most delicious dairy-free creamer around. See more about these ingredients here.
80% less sugar than original Sweet & Creamy Superfood Creamer
Naturally occurring MCT (from coconut) + caffeine = lasting energy
Powdered creamers offer on-the-go convenience, a longer shelf life, and a lower shipping carbon footprint.
Perfect for coffee, teas, smoothies, baking, and more, Reduced Sugar Sweet & Creamy is more than just a creamer, it's functional fuel!
Add 2 tablespoons of Reduced Sugar Superfood Creamer to your cup (Trust us, add the creamer first!)
Add 8-12 ounces of hot coffee or tea
Froth and enjoy!
We expect to ship your purchase within 2-3 weeks.
You will receive an email when this item ships.
80% Less Sugar Than Sweet & Creamy
When our founder, big-wave surfer Laird Hamilton created a coffee and superfood creamer combo that kept him out on the waves for hours, he knew he had to share it. Now, you can harness the power of functional fuel whenever (and wherever) you need it with our coconut-based Reduced Sugar Sweet & Creamy Superfood Creamer!
Designed to give you lasting energy, this blend is perfect in coffee, teas, smoothies, or even baking. We love to keep it on hand and add a scoop with our other favorite superfood creamer flavors to give that little extra boost of creaminess without any extra sweetness.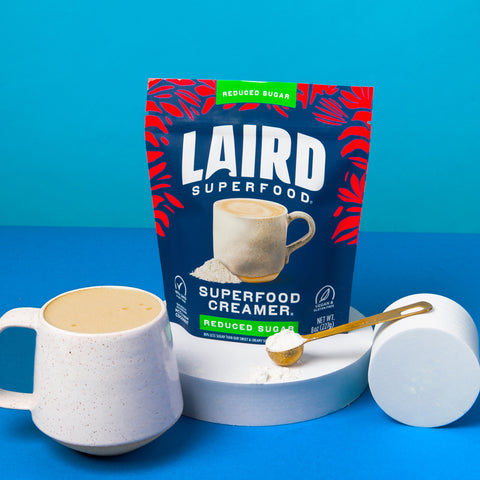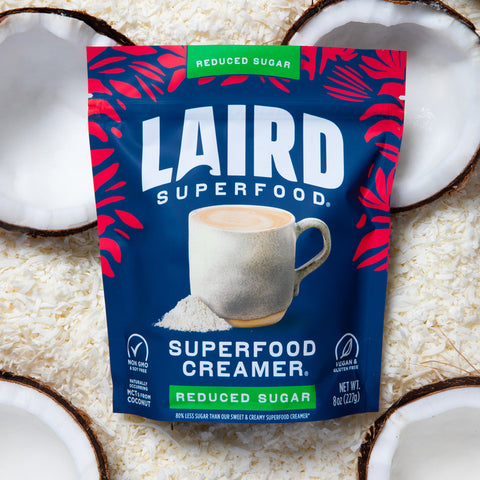 Versatile & Delicious
With a smooth and rich taste from real coconut milk powder, Reduced Sugar superfood creamer packs big flavor with 80% less sugar than our Sweet & Creamy blend. We've formulated this coconut-based creamer to complement, but not overpower the flavor of your favorite cup- morning, noon, or night!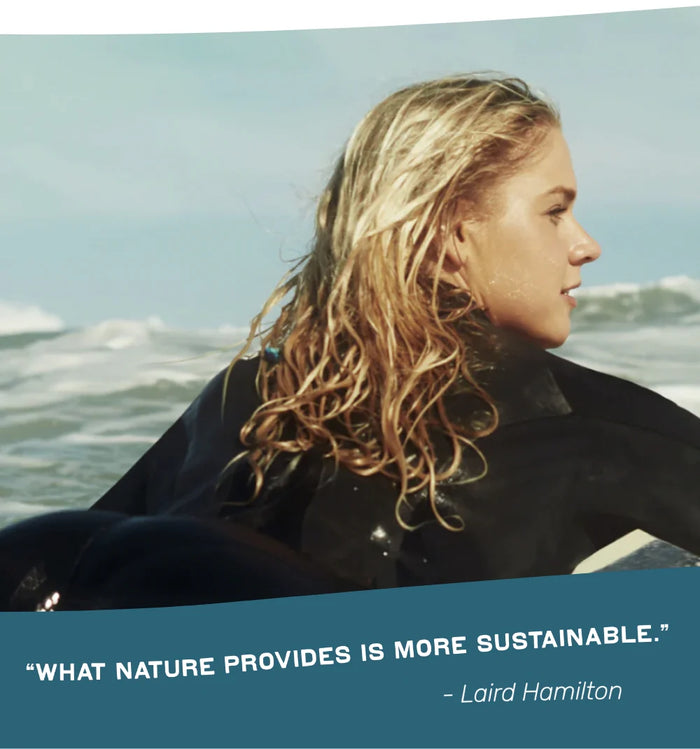 Ingredients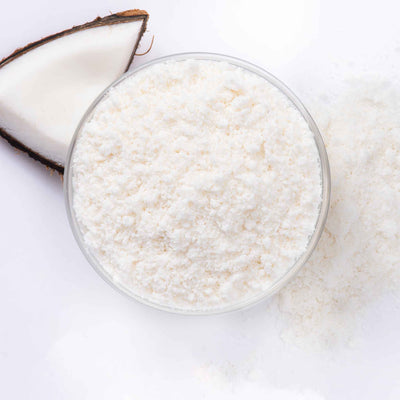 Coconut Milk, a blend of water and coconut cream, is an ideal substitute to traditional milk. Lactose-free and rich in antioxidants, we're only just beginning to understand all the nutritional benefits it offers.
Others
Delicious, natural taste
We are proud to create products that are not only functional but taste great too.
No "Natural" Flavors
We do not use any artificial colors, flavors, or ingredients. All of our flavor is from real food like cinnamon, turmeric and cacao.
Real food ingredients
We use clean, high-quality ingredients in our products. We do not use seed oils.
Customer Reviews
for Reduced Sugar Superfood Creamer®