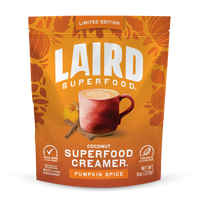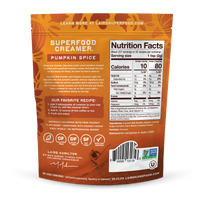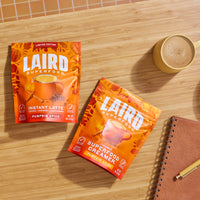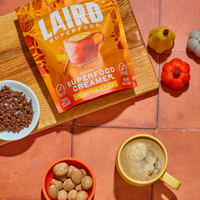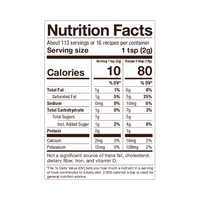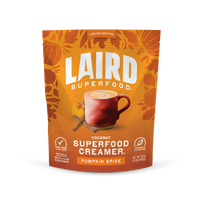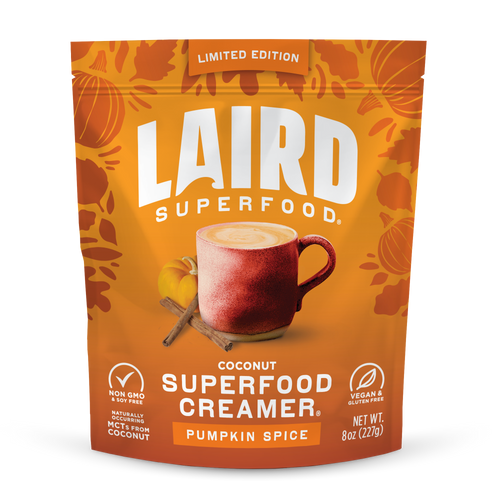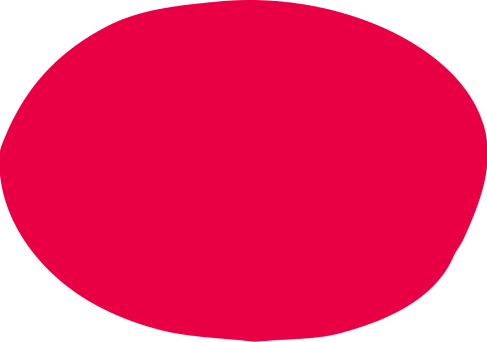 SEASONAL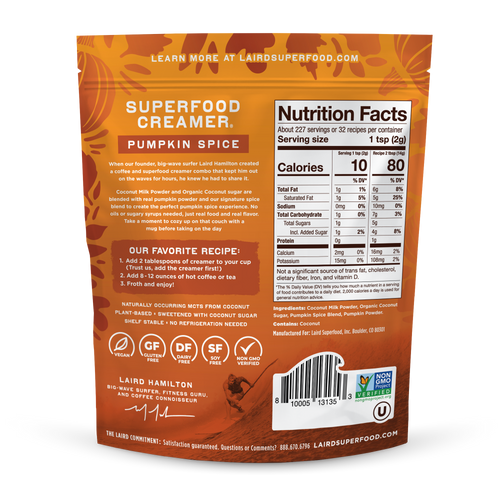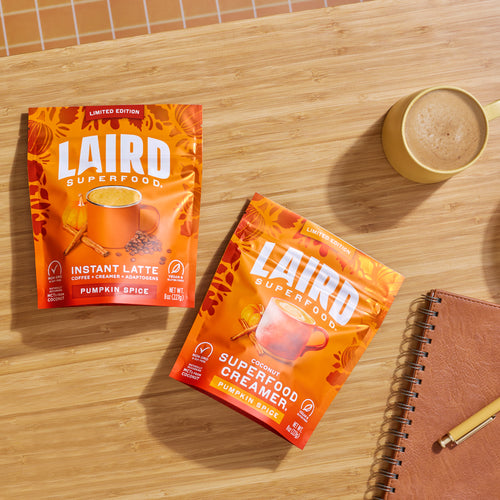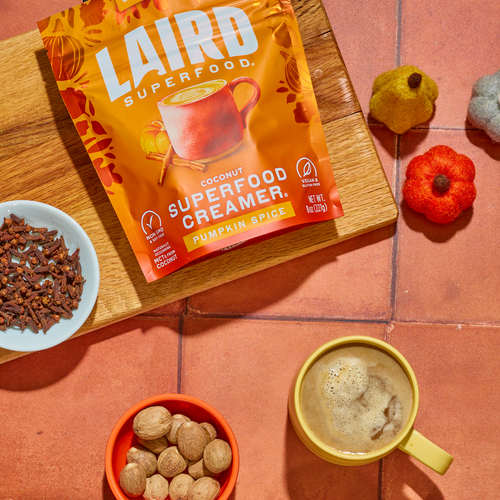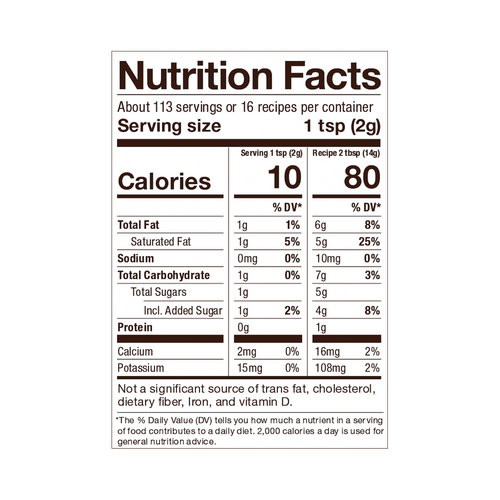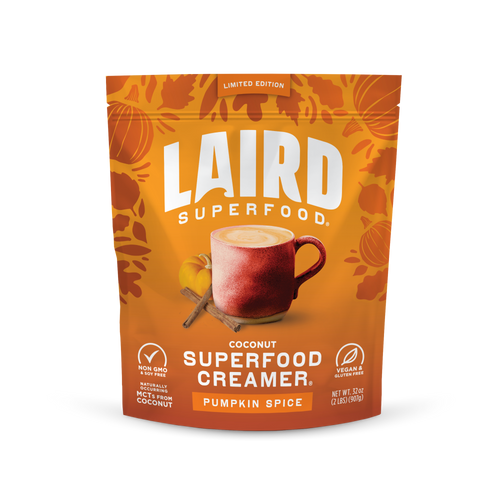 Superfood Creamer
Pumpkin Spice Superfood Creamer
The season has finally arrived to enjoy the delicious fall flavors you love, with ingredients you can feel good about. This fan-favorite coconut-based creamer features real pumpkin powder, cinnamon, ginger, nutmeg, and cloves, delivering your favorite seasonal flavors without any sugary syrups, hydrogenated oils, or gimmicks. This is Pumpkin Spice the superfood way.
Naturally occurring MCT (from coconut) + Caffeine = lasting energy
Deliciously creamy, real pumpkin experience
No artificial flavors or natural flavors
Pumpkin Spice Superfood Creamer is delicious in coffee, teas, smoothies, oatmeal, and even baked goods. This is more than a creamer, it's a revelation.
Add 2 tablespoons of Pumpkin Spice Superfood Creamer to your cup (trust us, add the creamer first.)
Pour in 8 to 12 ounces of hot coffee or tea.
Froth or stir and enjoy!
Coconut Milk Powder, Organic Coconut Sugar, Pumpkin Powder, Pumpkin Spice Blend
We expect to ship your purchase within 2-3 weeks.
You will receive an email when this item ships.
Spice Up Your Season
Our Pumpkin Spice Superfood Creamer is made with coconut milk powder, real coconut sugar, pumpkin powder, and our signature blend of cinnamon, ginger, nutmeg, and cloves. These three real-food ingredients and four hand-chosen spices deliver the most delicious and truest Pumpkin Spice flavors you'll find this season.
Unlike the syrup, sugar-filled drinks you usually find during fall, you can fill your cup with this creamer time and again with absolutely no guilt.
The perfect compliment to a morning walk under falling leaves, our Pumpkin Spice Superfood Creamer is ready to keep you fueled all season long.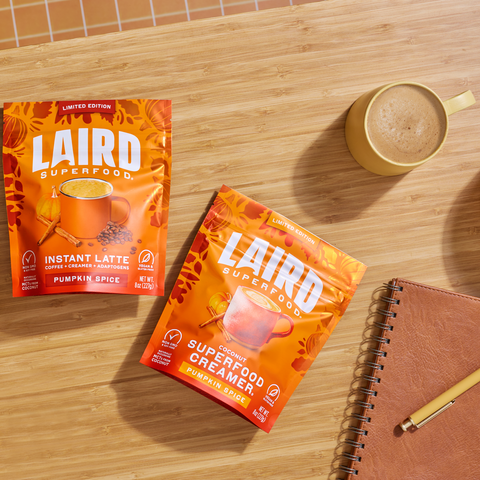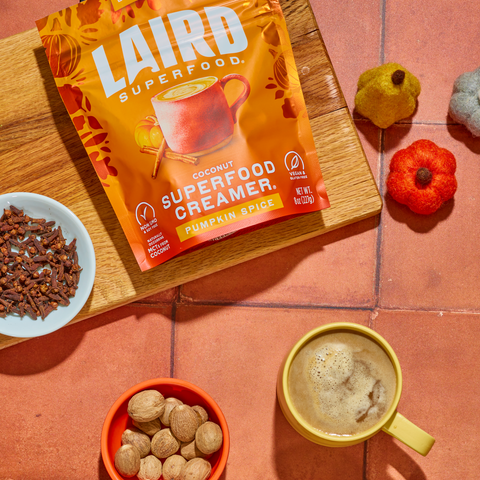 Pumpkin Pie In A Cup
You'll taste the rich and creamy flavor of our best-selling Sweet & Creamy Superfood Creamer along with the festive combination of real pumpkin and our special seasonal spice blend. Finished with the perfect touch of sweetness from organic coconut sugar, this pumpkin spice blend offers a perfectly sweet and spicy flavor that is sure to delight.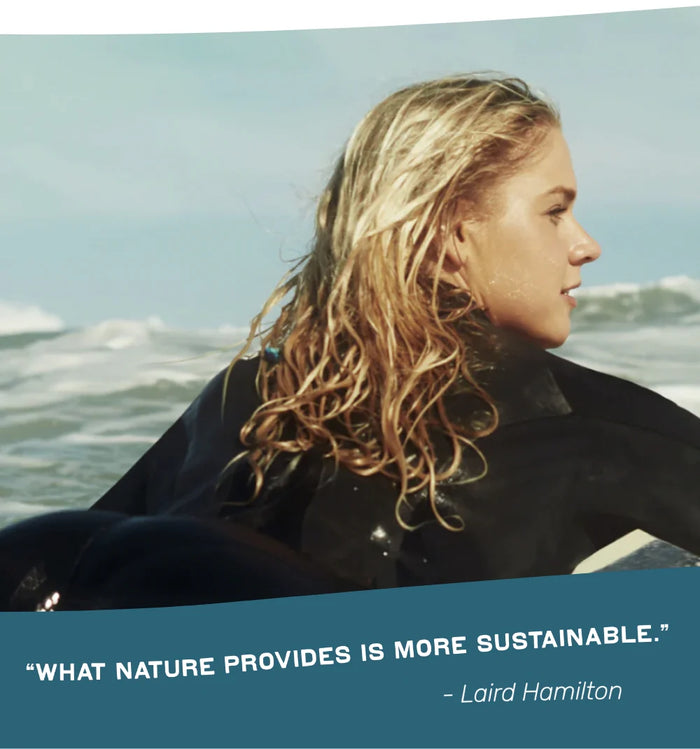 Ingredients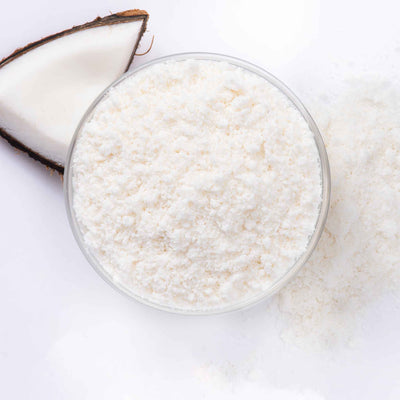 Coconut Milk, a blend of water and coconut cream, is an ideal substitute to traditional milk. Lactose-free and rich in antioxidants, we're only just beginning to understand all the nutritional benefits it offers.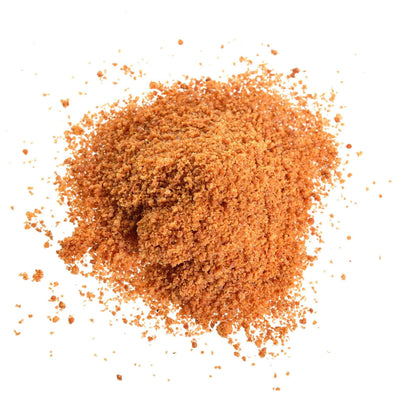 Coconut sugar is derived from the nectar of coconut tree blossoms. Our organic coconut sugar has absolutely no artificial ingredients or preservatives – just 100% pure organic coconut sugar.
An all-natural, delicious base for select seasonal products. Good source of fiber and potassium.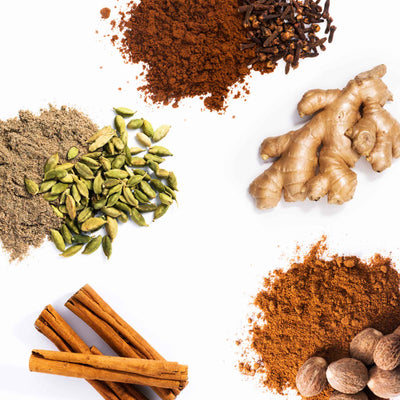 Laird Superfood's signature fall flavors spice blend! We combine cinnamon, ginger, nutmeg, allspice, cloves, and cardamom to capture the delicious flavors of pumpkin pie.
Others
Delicious, natural taste
We are proud to create products that are not only functional but taste great too.
No "Natural" Flavors
We do not use any artificial colors, flavors, or ingredients. All of our flavor is from real food like cinnamon, turmeric and cacao.
Real food ingredients
We use clean, high-quality ingredients in our products. We do not use seed oils.
Customer Reviews
for Pumpkin Spice Superfood Creamer