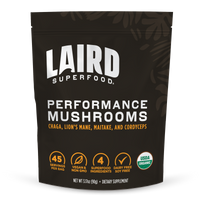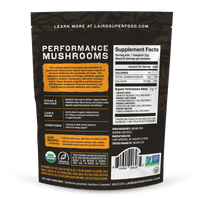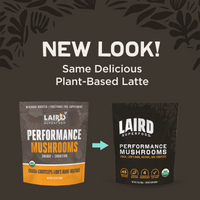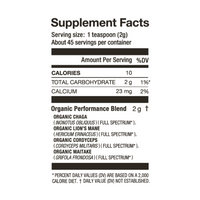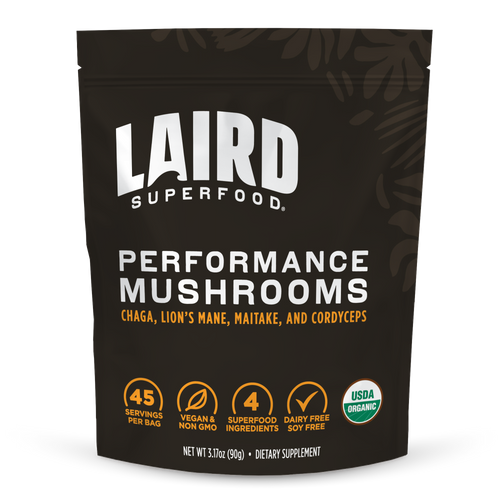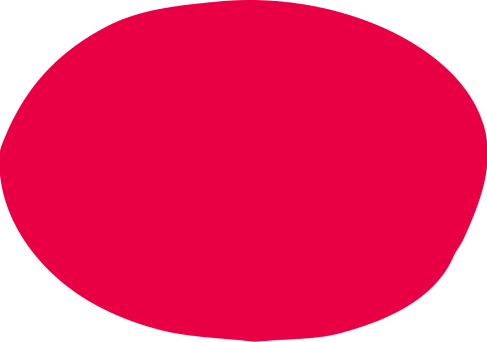 BEST SELLING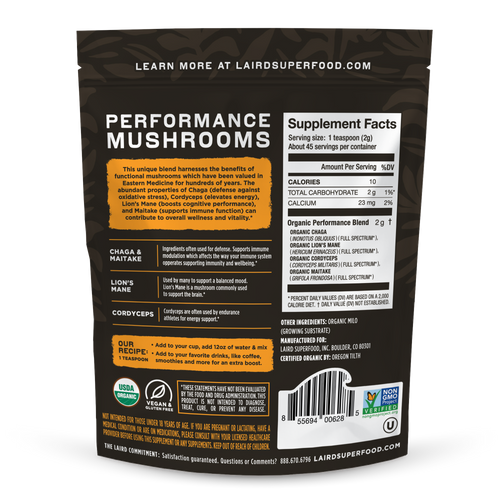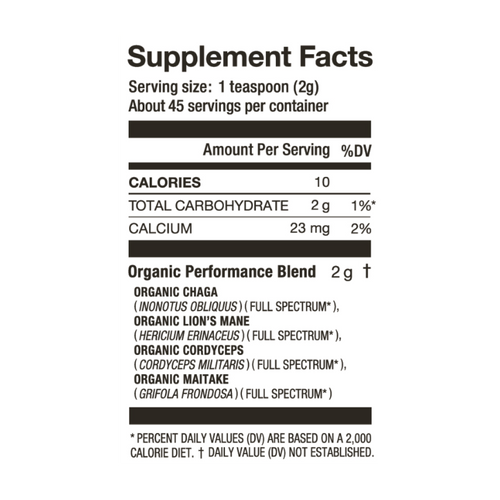 Functional Mushrooms
Organic Performance Mushrooms
This unique performance blend unleashes the power of functional mushrooms in an easy-to-mix powder. Just one teaspoon added to coffee, tea, smoothie, or other favorite recipe and it adds defense against oxidative stress (Chaga), support for immune modulation (Maitake), and energy production (Cordyceps).* You also get Lion's Mane, time-honored and traditionally used to support the brain.
We expect to ship your purchase within 2-3 weeks.
You will receive an email when this item ships.
Power Up Your Performance
We've collected some of the most powerful mushrooms in nature and brought them together in this amazing superfood blend. These organic mushroom varieties, including Chaga, Lion's Mane, Cordyceps, and Maitake, are revered for their ability to protect against oxidative stress, support immunity, and brain support.*
Finding these mushrooms on your own is a near-impossible task, which is why we've done all the work for you. Even better, we've blended them all together in an easy-to-mix powder that makes a delicious addition to your favorite smoothie, tea, coffee, and other favorite recipes.
With a very mild flavor, this is one of the easiest ways to add the immunity and energy support* of Performance Mushrooms into your daily routine without the mushroom taste. Functional mushrooms have been revered by Eastern medicine for centuries. This formula is one simple and convenient way to incorporate functional mushrooms into your daily routine.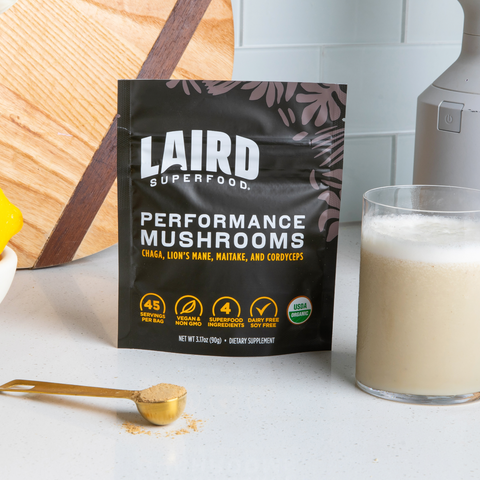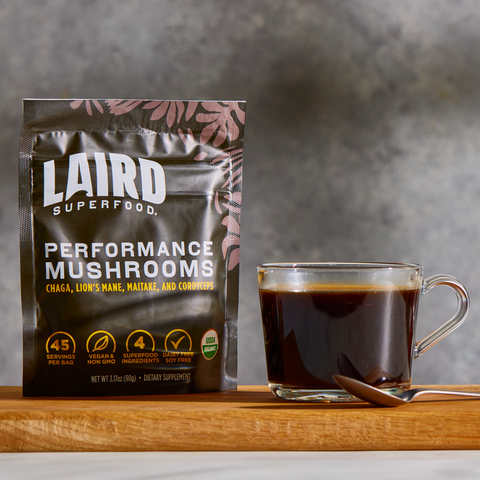 A subtle hint of earthy deliciousness
This Performance Mushrooms blend is designed to add an invisible boost of adaptogens to any recipe. It takes on the taste of whatever you mix it into, with a very mild earthy flavor.
Make The Perfect Cup
Add 1 teaspoon to your glass or cup
Add 8-12 oz of any beverage of your choice & mix
Enjoy the awesome mushroom benefits!
Due to the real food ingredients in this product (real mushrooms!) settlement after mixing is natural, just give your beverage another quick swirl and you'll be good to go.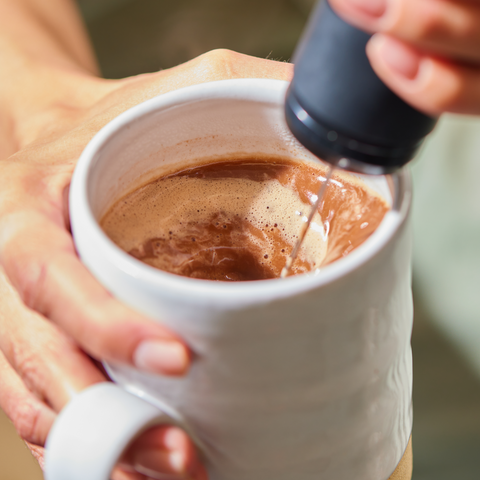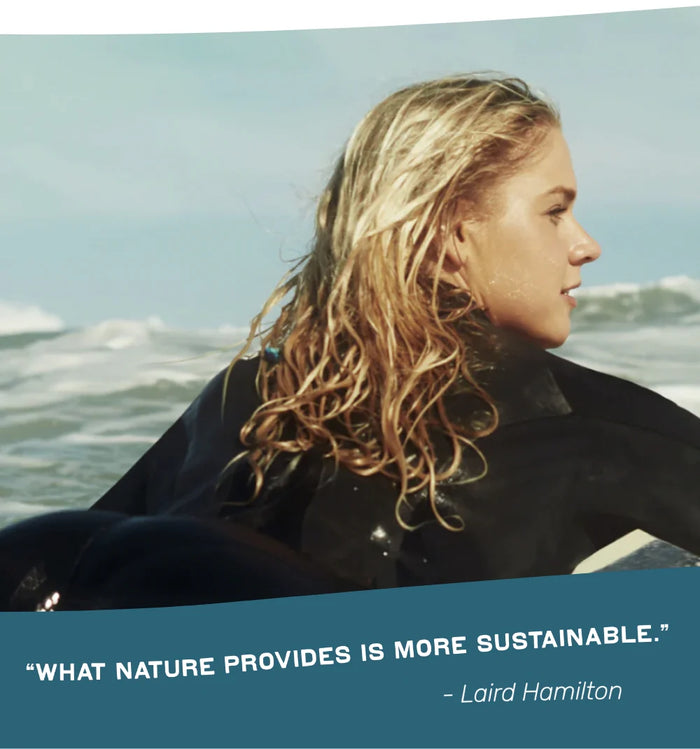 Ingredients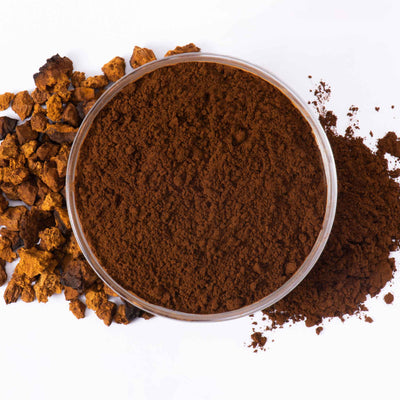 This highly desired mushroom, sometimes referred to as "Chaga Gold" and considered the "King of Mushrooms, grows on hardwood trees, primarily Birch trees, and is found in the colder, northern climates.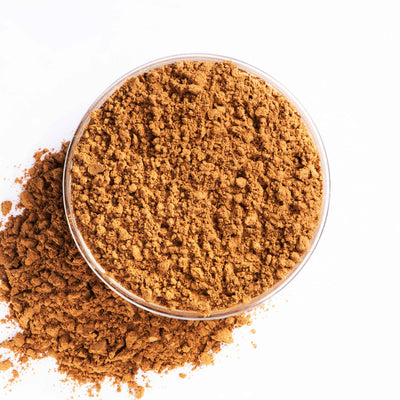 Functional support for performance and elevated energy.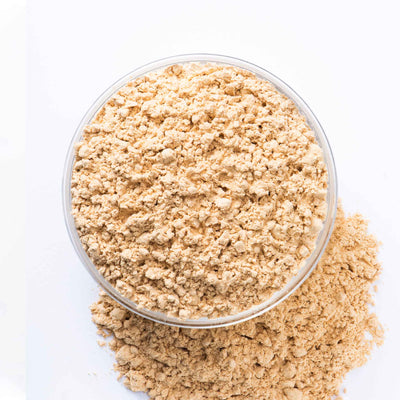 Lion's Mane is an edible mushroom belonging to the tooth fungus group. It is native to North America, Europe, and Asia. Identified by its bearded look, it grows in clumps featuring long dangling spines.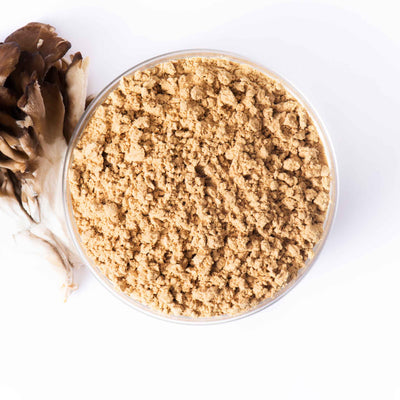 Maitake has traditionally been used for hundreds of years in Eastern cuisine and medicine for its support of overall health and vitality. Maitake' means "Dancing Mushroom" in Japanese.
Others
Delicious, natural taste
We are proud to create products that are not only functional but taste great too.
No "Natural" Flavors
We do not use any artificial colors, flavors, or ingredients. All of our flavor is from real food like cinnamon, turmeric and cacao.
Real food ingredients
We use clean, high-quality ingredients in our products. We do not use seed oils.
Customer Reviews
for Organic Performance Mushrooms