FAT IS GOOD FOR YOU – THE KETOGENIC DIET PART I
Posted on January 29, 2016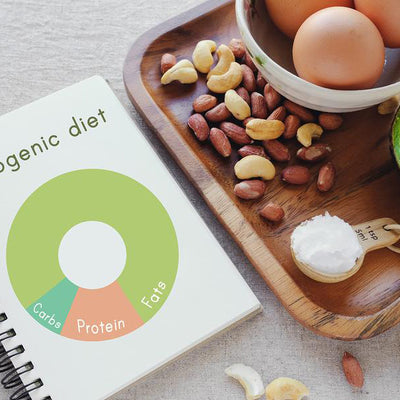 Laird Superfood and Laird Hamilton are intrigued by the Ketogenic diet. Are carbohydrates still the right answer?
Athelets and High Carbohydrate Diets
Since the 1970's scientists have been advocating carbohydrate loading for performance athletes. I remember when I used to do cross-country running in high school and our coach would implore us to eat gigantic bowls of pasta the day before a race. Could it be that everything we thought we knew about food and performance was wrong? The documentary "Cereal Killers" explores this concept further by putting Donal O'Neil on a 28 day high fat, whole foods diet supervised by a physician - http://www.cerealkillersmovie.com/. Here is a link to a six minute excerpt from Cereal Killers 2 - https://www.youtube.com/watch?v=8fpYZ1KaDFI.
Many athletes who were told to eat high carbohydrate diets performed well, but after many years of training, developed the classic markers of metabolic stress (insulin resistance and pre-diabetes) prompting them to explore alternative ways of eating. Thankfully, modern science is starting to catch up with the hunch many have had for a number of years – fat is not bad for you, in fact, high fat diets may be optimal for many people. This new way of eating for optimal health and performance is called "The Ketogenic Diet."
The Laird Superfood team is intrigued by some of the latest science on ketogenic diets. Laird himself shies away from grains, sugars, processed food and focuses on veggies, protein and healthy fats. When traveling with Laird, he is so focused on healthy eating we have noticed that he would rather not eat than eat any kind of processed food. That's serious dedication to healthy living!
What exactly are ketones and what is the ketogenic diet? Why might this be the optimal diet for performance and weight loss? Stay tuned for our blog next week where we dig deep into new research as well as further explain the ketogenic diet. 
Laird Superfood Products