Achieving the Impossible
Posted on September 5, 2019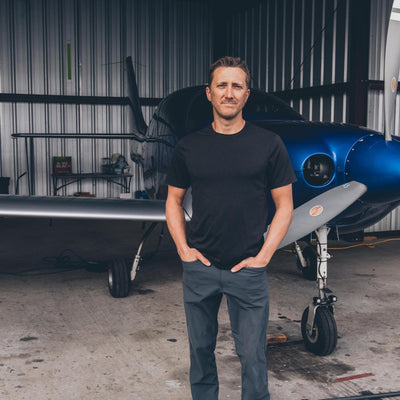 Something epic is happening tomorrow… 
But first we need to introduce you to our CEO,
 

Paul

 

Hodge (or just "Hodge", as he's known around the office). Hodge constantly pushes the limits of human achievement. Coming from humble beginnings, he has worked tirelessly to create a life filled with adventure and success in business. This father of three is pretty much the coolest dad ever, as he rides his motorcycle to work everyday 🤙.

Here at Laird Superfood we believe in achieving the impossible. From surfing the biggest waves to tackling epic hikes, we're proud to provide clean whole-food products to fuel your wildest dreams. Hodge embodies this spirit, and we are so excited to share the incredible feat he is taking on tomorrow.

Tomorrow he will attempt to break the WORLD SPEED RECORD flying solo in a single piston engine aircraft from California to Hawaii. Taking off from Santa Barbara, California, he will attempt to make it to Hawaii in 8 hours. To elevate the stakes of flying a small single engine piston plane across the pacific even higher, there is no margin for error when it comes to additional fuel. There are typically headwinds this direction of flight to tackle, along with powerful thunderstorms to navigate, that can form quickly this time of year in the pacific. These obstacles could easily wipe out the plane's minimal fuel reserves.

We'll be watching his flight closely and will provide updates on his journey along the way. It's an honor to watch someone fearlessly attempt to change the realm of possibility. (We like to think his morning cup of coffee with Laird Superfood Creamer definitely doesn't hurt the process  

Never forget that you have the power to re-define what's possible.

 

STAY TUNED.... we will update this blog post after take-off on September 6th!