3 Ways to Make a Superfood Latte with Laird Superfood
Posted on May 23, 2019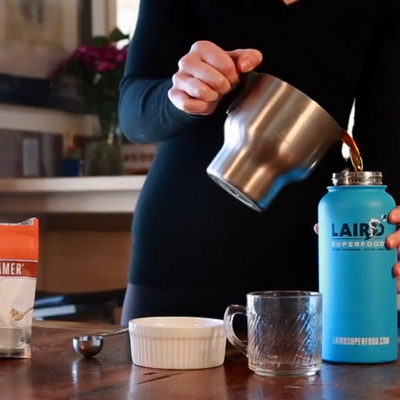 There's more than one way to superfood latte.
We're here to share our favorite options for getting a perfectly blended Laird Superfood latte, with the ideal texture and optimum flavor. 
1. Froth 
Our go-to morning method uses one of our frothers - the ideal mixing tool. Add your desired amount of creamer to your cup and froth until smooth!
2. Shake
Need to fuel up on the go? Try adding your beverage and creamer to one of our stainless steel Go-Bottles. Just shake and pour, or enjoy your latte straight from the bottle! This method is ideal for camping, travel, your morning commute, and anywhere else you take your fuel.
3. Blend
For an extra-luxurious frothed latte, try the blender method. Blend coffee and creamer until smooth and enjoy a creamy, full-bodied version of this superfood fuel.
Stock up on your Laird Superfood Creamer and find your new favorite way to fuel up!