Katie Gomes' Mother's Day Daily Rituals
Posted on May 7, 2021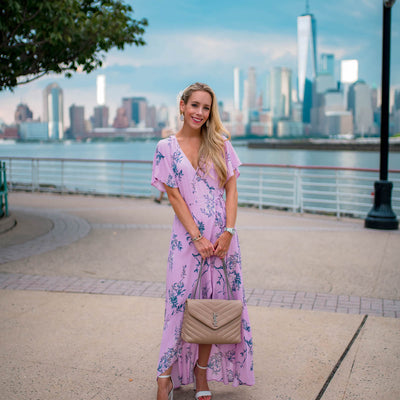 Katie Gomes, one of our very own Daily Ritual members, is the force behind @katiesbliss! The new mom knows a thing or two about staying fueled, so we turned to her to learn more about the personal daily rituals that help her feel grounded! We also asked her a few questions about mom life.
Check out her morning routine here and read on to learn a bit more about Katie and her favorite rituals!
What is your favorite part about being a mom?
Getting greeted by Nate's smile every morning when I wake up. But, overall just getting the privilege of watching him grow and achieve different milestones. I also like how motherhood has helped me become more grounded and enjoy just being at home. Prior to motherhood, I was constantly traveling and always felt like I needed to have "plans", but now I truly get the most joy from being at home with my husband and son.  
What women have inspired you?
Definitely my mom! My parents divorced when I was young so my mom not only raised me and my sister all on her own, but also worked fulltime as a nurse practitioner. Now that I'm a mom myself and know how hard it is, I'm in disbelief that she was able to manage it all and make things look easy!
What's one thing that most people don't know about you?
That I've never been to Disney World-- that was always my random fact during "get to know you" games in school and at camp.
What daily rituals are most important to you?
Having time to make my morning coffee. Right now my favorite brew combo is Laird's Medium Roast Ground Mushroom Coffee + Vanilla Superfood Creamer.  I always try my best to prepare everything the night before so even if I have to quickly run out the door I can still bring my thermos with me on the go. 
Favorite indulgence?
Food-wise, definitely sweets and a good margarita! I'm also a sucker for the Real Housewives and The Bachelor. 
What's one piece of advice you wish you knew before becoming a mom?
To never get used to one routine. Babies' habits, preferences and sleep patterns are ever-changing so it's important to be open and ready to adapt to what works for them at whatever stage they are in!