Laird Superfood's Sustainability Initiative
Posted on June 2, 2021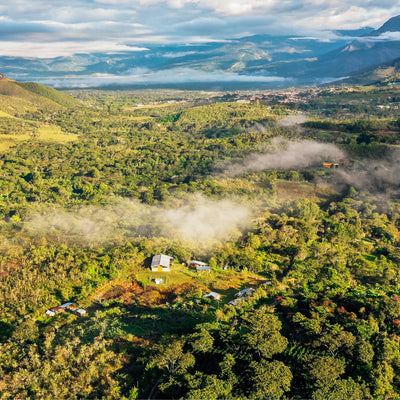 We are so excited to share our latest sustainability initiatives 
A Carbon-Neutral Last Mile
Laird Superfood is addressing greenhouse gas emissions head-on. As the brand continues to grow, we've recognized the increase in greenhouse gas emissions from orders shipped to customers. We are excited more people are enjoying our nourishing and delicious superfood blends but it's in our power and it is our duty to stay true to our brand pillar of "health," striving for human health and a healthy planet too. Although we've implemented new programs to help customers bundle their orders to ship less often, we knew we wanted to do more.

Laird Superfood recently entered an official partnership with the incredible organization, First Environment, to reduce the brand's environmental impact. This industry-leading company is taking the steps to ensure that Laird Superfood's "last-mile" is carbon neutral by providing comprehensive impact reports.
Through First Environment's Regulatory Compliance and Auditing Sector, the Laird Superfood brand is improving environmental efforts. First Environment has helped hospitals, universities, municipal facilities, and more, understand and curb their environmental impact. Partnering with this incredible organizations is the first of many steps on the brand's journey to being accountable for environmental impact and setting sustainability goals. 
Laird Superfood remains committed to making functional products accessible for everyone. Check out the newest Laird Superfood products and all upcoming Ohana Cares initiatives at lairdsuperfood.com.