Sisters High School Partnership
Posted on March 9, 2020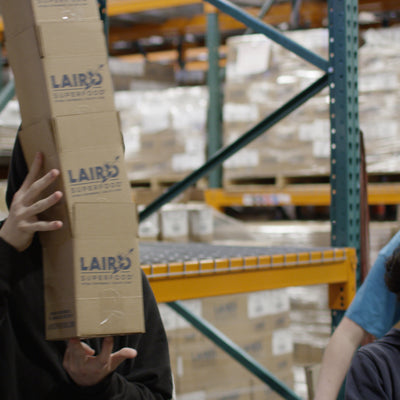 Did you know that we are headquartered in Sisters, Oregon? Sisters is a community of under 3,000 residents. It's a cowboy town with a Main street featuring local shops, western storefronts, and ample charm. Although many view Sisters as a vacation town, for us it's home and we love spending our days here.
As a company with over 100 people, we are aware that we take up a decent chunk of space in this tiny town. Our CEO, Paul Hodge, has been committed to serving this community since day one. In fact, he fought to have our company be based here rather than a larger metropolitan area. From job creation to giving back whenever we can, we are always looking for opportunities to connect with our community. 
When we were approached by the Sisters School District regarding their Youth Transition Program it was an easy yes to learn more. This program focuses on helping special needs students learn valuable life skills with the goal of helping them ultimately find employment within the community. The students spend two hours on-site on Tuesdays and Thursdays working and learning in our production facilities. There is definitely room for a middle class to grow in Sisters and this program directly impacts that need in a positive way. Rather than providing skills that the students would need to take elsewhere to find work, the program is committed to helping them be able to root and grow in the Sisters community. 
The program directors are passionate about bringing a diverse set of young people into work environments. Since we started this partnership, the energy and curiosity the students bring to Laird Superfood has truly boosted our work environment in an amazing way! We want them to experience a fun and valuable balance of learning practical life skills in a professional environment, while not forgetting that the social side of work is just as important.
We are happy to welcome the younger generation into the Laird Superfood family, and are grateful for our partnership with the Sisters School District!