The Benefits of Raw Cold Pressed Cacao
Posted on March 22, 2017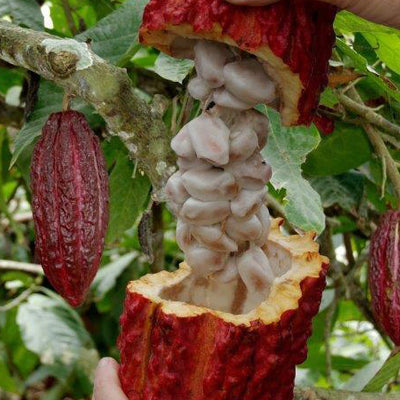 The Benefits of Raw Cold-Pressed Cacao
Cacao has numerous documented health benefits. In 1793, Linnaeus, a Swedish scientist, named the plant Theobroma Cacao (literally, food of the gods). For a product to be called "Raw Cacao," it has to be minimally processed at lower temperatures. This is achieved through cold pressing cacao beans. Most store-bought chocolate is heavily processed, reducing the potential health benefits.
Antioxidants present in raw cacao are significantly higher than in processed chocolate. Cacao lends a rich dark chocolate flavor, with plenty of flavonoids and antioxidant power.
We have been searching for the highest quality organic cacao and have now found a source that meets our stringent criteria. We are so excited to announce Laird SuperFood Cacao Creamer ™. Our delicious non-dairy Laird Superfood Creamer combined with premium quality raw Cacao and Aquamin (a good source of calcium). Adding raw, antioxidant rich cacao to your morning beverage has never been easier!