Chocolate Lovers' Creamy Cacao Dip Recipe
Posted on February 13, 2018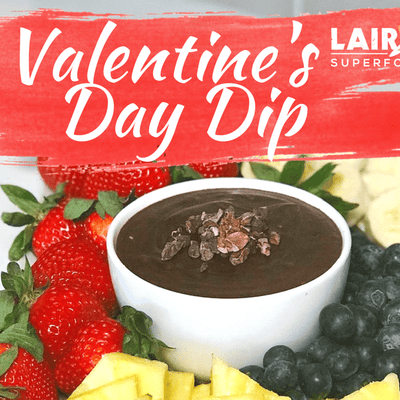 Need a romantic and healthy dessert for Valentine's Day? The meeting of flavors in this tasty treat is a perfect match. This antioxidant-rich dip is a smooth, satisfying and healthier alternative to a typical chocolate sauce.
Ingredients
1/2 cup coconut cream
1/2 cup water
1/2 cup Laird Superfood Cacao Creamer
1/4 cup Coconut Sugar
1/4 cup cacao powder
1 teaspoon vanilla extract 
Optional: cacao nibs for topping
Add ingredients to a medium-size pot. Heat over medium-low heat for a few minutes or until melted. Stir frequently until smooth and creamy.
Chill for 10 minutes or until firm.
Optional: before serving, top with cacao nibs for some crunch!
Dip with strawberries, cherries, bananas, orange slices, and pineapple chunks. Note, this recipe also makes a delicious frosting for cupcakes too.
Store in an airtight container in the fridge. Bring to room temperature to soften.
ABOUT THE AUTHOR
CATE RITTER
Cate Ritter is a Functional Nutritionist and the Product Development Director for Laird Superfood. Cate works with individuals and corporations helping them to look, feel and perform their best. For more info visit https://www.cateritterwellness.com/.
Disclaimer
Cate Ritter, FDN-P is a non-licensed alternative health care practitioner. She is not a medical doctor. She does not diagnose, cure, or treat any illness or disease. The information provided is for educational purposes only and is not a replacement for your primary care physician.