Dream Smoothie Recipe
Posted on May 17, 2021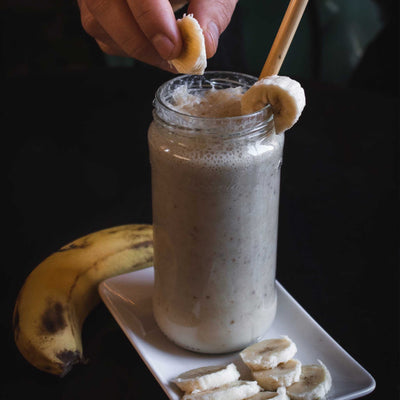 This dream smoothie is perfect for nights when you are feeling a little hungry before bed! Delicious ingredients like banana and nut butter along with our Renew Rest and Recover will have you ready for bed in no time.
Ingredients:
1/4 cup uncooked old-fashioned rolled oats
1/2 cup baby spinach, or your favorite greens
1 large banana
1 tablespoon nut butter
1 Stick Pack of Renew Rest and Recover
1/4 cup cherry juice
1/4 cup oat milk

Directions:
Add spinach, oats, banana, nut butter, oat milk, cherry juice and Renew Rest and Recover to a blender and blend until smooth.
Pour into a glass or mug and enjoy.