Sisters Trail Clean Up with Oregon Timber Trail Alliance
Posted on June 18, 2021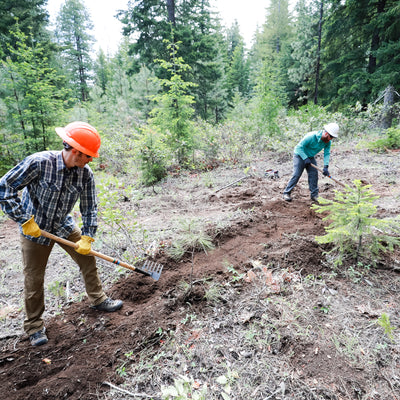 At Laird Superfood, we believe in the health of the planet and giving back to the community, and this past weekend brought us an
exciting opportunity to turn these values into action.
We are so proud of our "ohana" who came out last weekend and volunteered to lead the charge in a cleanup of the coveted Oregon Timber Trail Alliance (OTTA) near our hometown of Sisters, Oregon. The Oregon timber trail is a 669 mile route starting in California and ending in Washington state, well known to be one of the hardest bike races in the world.
Laird Superfood is proud to be the title Sponsor of the OTTA to help ensure there are enough resources to keep this epic trail in great shape for all those who want to enjoy riding it. This past weekend we proudly saw our LSF team leading by example and getting their hands dirty to give back to our local community by cleaning up a stretch of the trail as well as keeping the entire crew of volunteers energized and hydrated with delicious beverages throughout the entire weekend.
Collectively, the volunteers logged over 400 hours valued at $12,000 and we are so excited to continue to ensure that community members and visitors can enjoy our beautiful Oregon trail for years to come. Learn more about out sustainability efforts HERE.
We kept the crew fueled with our Hydrate coconut waters, shop the collection now and see what else your water can do!