The Daily Ritual with Andrea Ference
Posted on April 13, 2021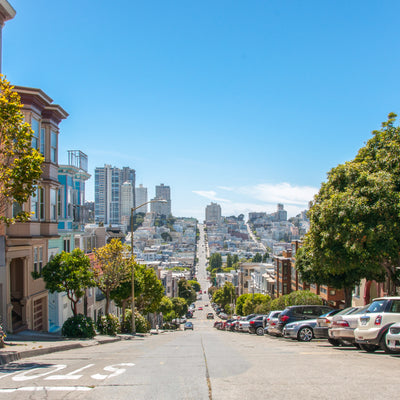 Could your Daily Ritual use an upgrade?
Although it may not seem like a lot in the moment, the daily practice of routines that help to make you feel your best really do add up over time.
Our favorite explorer, Andrea Ference makes it a priority to get outside daily. Whether she's out in the mountains or in the city, she prioritizes getting fresh air every single day.
The 

Daily Ritual experience makes it easy and convenient to elevate her daily fueling rituals with plant-based products she can feel good about enjoying on a daily basis. Not only do they taste amazing, but we obsess over each ingredient to ensure it's high quality and something we would feel proud to feed our families. 

Ready to craft your perfect ritual? Take the quiz and build a Daily Ritual custom to your unique needs HERE.
Andrea is an explorer at her core. The creative force behind the Vagabond Hearts blog and social media presence, Andrea documents her adventures around the world with beautiful photography and powerful storytelling. She's passionate about the way exploration often leads to self-understanding. She loves using Laird Superfood products throughout her day, especially when she's on a long road trip or waking up in the great outdoors!
Andrea's Daily Ritual Bundle Includes:
See Andrea in action: https://www.instagram.com/p/CNgH_z2BL18/