Laird Superfood's Partnership with ID.me
Posted on April 22, 2022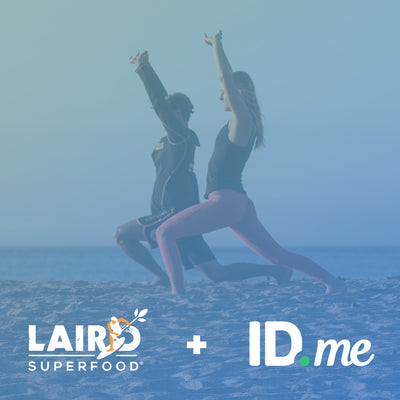 Since their inception, our products have always been meant to fuel people with the most delicious real-food drinks and snacks. Whether you're Laird Hamilton surfing the big waves, or a first-responder in the middle of a busy shift, we know that you need to be fueled with the best so you can show up and give your best.
Our Everday Heroes
Our "Everyday Heroes" are the teachers, medical professionals, first responders, active military members and veterans who show up everyday to give back to their community, and we know that we make the products that are made to fuel just the kind of work they do. This is why we are so stoked to partner with ID.me to make it easy for these amazing individuals to receive exclusive discounts on Laird Superfood products. Why? Because we believe you deserve the best mother nature has to offer!
Our real superfood products made with plant-based ingredients offer you the tastiest real-food fuel on the market.

To get verified, click the "get verified" button at checkout and a 15% discount will automatically be applied to your order. 
We're so grateful for all that you do, and so excited to give back to our Everyday Heroes!