Spicy Mayan Mocha Recipe
Posted on December 17, 2019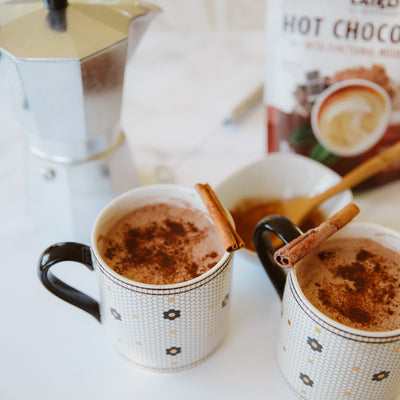 We'd like to introduce your morning coffee to our Hot Chocolate, with an extra kick with this Spicy Mayan Mocha recipe! Easily whip together a rich and chocolatey mocha, with a kick of cinnamon and a little heat to help you wake up! Cheers!
Servings: 1 cup
Ingredients:
In a small bowl, mix the dry ingredients together.

Pour the coffee in a large mug, stir in the dry ingredients until smooth and creamy.