Coconut Chia Pudding Protein Bowls Recipe
Posted on October 21, 2020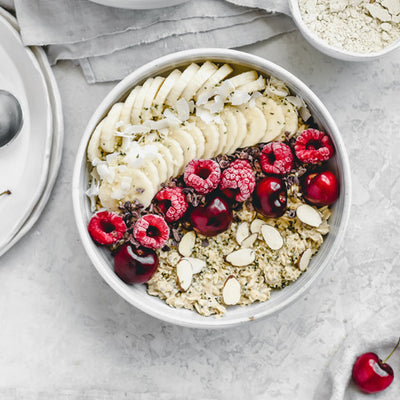 Coconut Chia Pudding Protein Bowls
Start your morning on the right foot with these protein-packed Coconut Chia Pudding Protein Bowls! Not only are they delicious, but they are made with nourishing ingredients to set you up for a great day! Our Renew Plant-Based Protein powder adds an epic boost.
Serves 3
Ingredients
2 cups coconut milk
1/3 cup chia seeds
2 tablespoons maple syrup
Fruit, and seeds to garnish
Directions
1. In a medium bowl combine protein powder, coconut milk, chia seeds and maple syrup.
2. Stir until combined and allow to chill in the fridge for 1 hour.
3. When ready, give another stir and transfer to small bowls.
4. Garnish and enjoy!


About the Author
Monique Sourinho is a professional food stylist, photographer, and recipe developer based in beautiful Essex, Connecticut. Her passions for locally sourced food and community engagement are the driving forces behind Bee The Love, which is all about celebrating collaboration and its delicious end results.