Coconut Coffee Popsicles Recipe
Posted on June 29, 2021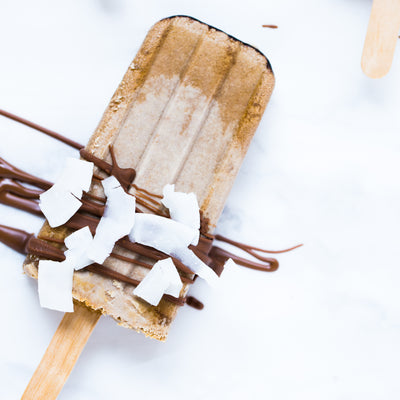 Cool down with these soothing and delicious coconut coffee popsicles. 
Just three simple ingredients and you have a perfectly chilled snack featuring our latest functional Soothe Coffee. 
Ingredients:
1 cup brewed Soothe Functional Coffee (chilled)
1/4 - 1/2 cup cold coconut milk
1 - 4 tablespoons maple syrup


Directions:
Whisk together the coffee, coconut milk, and maple syrup. Taste and adjust to your liking.
Pour into popsicle molds or paper cups then insert wooden sticks. Freeze until firm, preferably overnight.
Enjoy!