Guava-Passion Fruit Pink Drink Recipe
Posted on January 15, 2021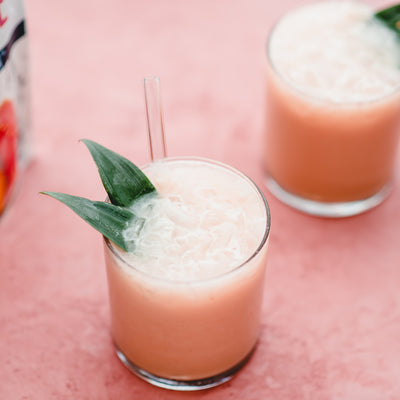 Meet your new favorite refreshing beverage. This delicious drink comes together with tropical flavors flavors like pineapple, guava, and passion fruit. The addition of coconut milk makes it perfectly creamy in addition to being ultra hydrating. It's a great treat to whip up for your kiddos after school or for your self to enjoy after a tough workout!
The addition of our Orange Guava Hydrate adds the deliciously refreshing tropical flavors of guava and orange with the nutritional benefits of coconut water and Aquamin.
Passionfruit Drink Guava
Ingredients:
Directions:
Add all ingredients in a small saucepan and warm just until crystals dissolve.
Transfer to a jar to chill and cool in the fridge.
When ready, shake well & serve over ice.  Enjoy!
About the Author
Monique Sourinho is a professional food stylist, photographer, and recipe developer based in beautiful Essex, Connecticut. Her passions for locally sourced food and community engagement are the driving forces behind Bee The Love, which is all about celebrating collaboration and its delicious end results.