Immune Cherry Oatmeal Recipe
Posted on May 26, 2021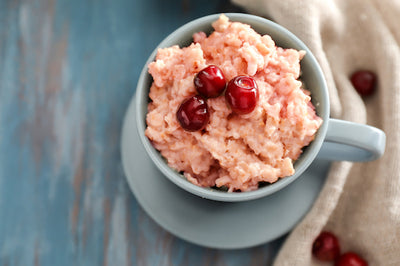 Try out this immune friendly oatmeal and experience the perfect balance of tart and sweet. 
Cherry Immune Oatmeal
Ingredients:
1 C Oats

1 ¾ C Water

1 Activate Immune Packet

1 ½  t Cinnamon

½ C pitted dark cherries (lightly chopped)

2 T agave nectar

Pinch of salt
Bring oats & water to boil, add Activate Immune packet, cinnamon, agave, salt and most of the dark cherries, reduce heat and let simmer, serve with fresh dark cherries and cinnamon sprinkle for garnish. Add a splash of your favorite plant-milk for added creaminess.
Makes 2 servings