Overnight Oats Recipe with Picky Performance Oatmeal
Posted on July 19, 2021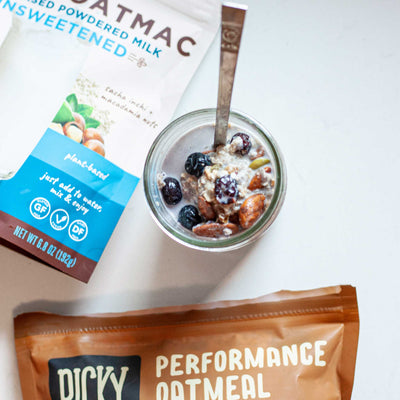 The perfect go-to grab from the pantry, Picky Performance Oatmeal provides a solid breakfast (or snack!) in a flash. 
Crafted with a thoughtful blend of natural carbs, fat and protein to keep you energized for whatever your day requires, and made with real-food ingredients like organic gluten-free oats, chia seeds and dates.
Ingredients:
Directions:
Add 1 cup of milk to 1/2 cup of oats
Stir and refrigerate for at least a few hours. We recommend overnight for best results.
 Add more milk to reach your desired consistency. 
Top with your choice of fruit, nuts, seeds and more!
Enjoy!