Spicy Cinnamon Chocolate Brownies Recipe
Posted on August 20, 2021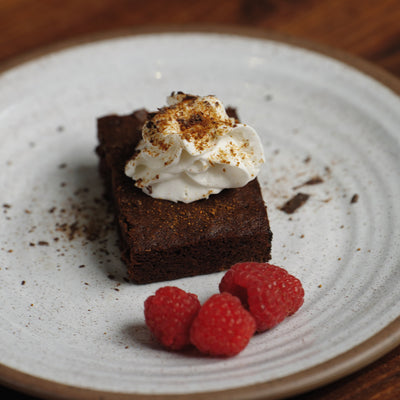 Didn't think our chocolatey rich Homemade Brownie Mix could get any more sensational? In this recipe, we incorporate "mexican hot chocolate" inspired spices to transform these vegan and gluten free favorites into a deliciously spicy superfood dessert (with hidden veggies in every batch!)
Recipe makes 12 servings
Ingredients:
1 bag of Laird Superfood Brownie Mix
⅔ cup water
⅓ cup of oil
1 teaspoon ground Mexican cinnamon (Canela or Ceylon cinnamon preferred)
¼ teaspoon chili powder
¼ teaspoon cayenne pepper
Directions:
Preheat the oven to 350°.
In a large mixing bowl, add brownie mix to all dry ingredients and stir.
To dry mix, add oil and water.
Grease an 8 x 8 pan.
Pour batter into a pan and bake for 18-20 minutes.
Remove brownies from the oven and cool before serving. You can also add your favorite toppings! (We love fruit, coconut whip cream and an extra dash of the spices used with chocolate shavings!)
About the Creator:
Jayde Rossi is a food stylist and foodie from Orange County, CA. Having a personal history of food sensitivities she embraces cooking with extra thought and creativity to keep the most nourishing part of our days fun and enjoyable!