The Golden Hour Latte: Laird Superfood x Guayaki
Posted on April 7, 2020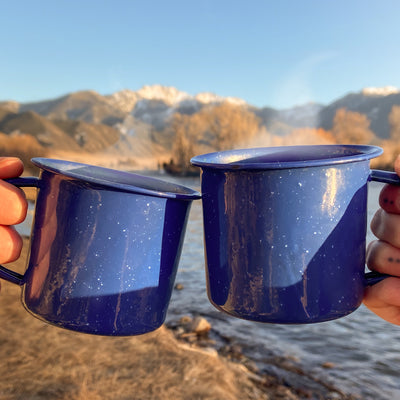 We've teamed up with the awesome people of Guayaki Yerba Mate to create a nourishing and energizing Superfood Golden Milk Latte. Right now, more than ever, we are finding so much gratitude in the little things. Something as simple as taking a walk (while complying with social distancing, of course) during golden hour, when the light takes on a yellowy warm glow, helps us to feel grounded and recharged.
Make sure you check out our Instagram page for a chance to win an epic bundle of Guayaki Yerba Mate and Laird Superfood products!
This latte embodies everything we love about golden hour and will leave you feeling warm and nourished. It's the perfect afternoon pick-me-up!
Their Yerba Mate leaves come from the naturally caffeinated leaves of holly tree, Ilex Paraguariensis, found deep in the South American Atlantic rainforest. We combined their delicious tea with our Superfood Turmeric Creamer which includes superfood ingredients like turmeric, extra virgin coconut oil, and Aquamin. The result is a delicious, warming, and energizing Golden Milk Latte.
Ingredients: 
Directions:
French press

loose leaf yerba mate by steeping the yerba mate in a touch of cold water first to prevent the leaves from burning, then brewing with hot water. 

Once the yerba mate has steeped for 3-5 minutes, press and pour into a tall mug. 

Spoon in the Laird Superfood powders. 

Use a hand held

frother

or blender to whip all the ingredients together into a decadent superfood yerba mate latte.

Looking for an easy, cold brew version? Get a bottle of Guayaki's unsweetened glass bottle of ready to drink traditional yerba mate and shake in the Laird Superfood ingredients!