2-Step Turmeric Chai Superfood Latte Recipe
Posted on October 13, 2020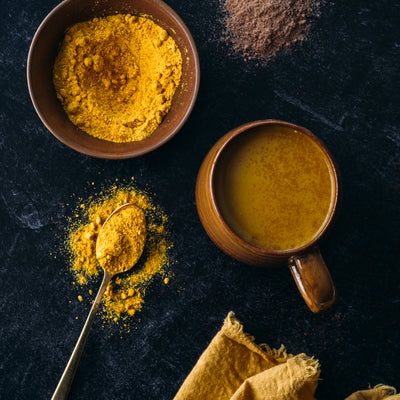 Featuring our brand new Chai Instafuel, this delicious twist on a classic Chai Latte is sure to help keep you warm this fall! Our Superfood Chai Instafuel adds a delectable mix of creamy coconut and organic spices to your mug, and an extra scoop of Turmeric Superfood Creamer adds the perfect earthy sweetness to your cup. You'll come back to this beverage again and again!
Time: 10 minutes
Serves 1
Ingredients
Directions
Bring your plant-based milk or water up to high heat, mix ingredients together with your

 

power frother

 

(or a whisk) .
Pour into your favorite mug and enjoy!