Laird Superfood x U.S. Ski & Snowboard
Posted on February 17, 2021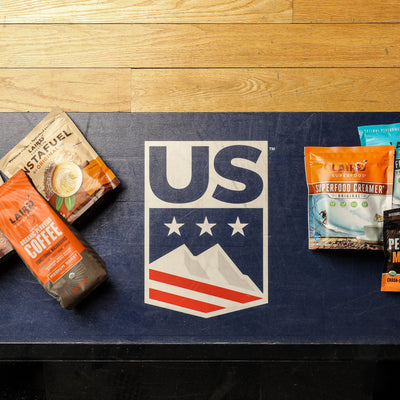 We are excited to announce a new three-year partnership with
U.S. Ski & Snowboard
to be their official and globally exclusive F
unctional Coffee and Coffee Creamer sponsor
. The partnership will help fuel the U.S. Ski & Snowboard athletes on their road to gold with functional, plant-based ingredients.
 We are stoked to help elevate and support the athletes' daily ritual with fueling ingredients
. Each product is carefully selected to create the best possible experience by giving each routine a serious upgrade.
"We are proud to support the U.S. Ski & Snowboard community and feel that this partnership aligns with our mission of providing real, plant-based products to support people looking to perform their best,
whether on the slopes, in the office, or at home,"
said Paul Hodge, CEO. "We are excited to help fuel the daily ritual of such dynamic, high-performing athletes competing as members of the U.S. Ski & Snowboard teams."
As the exclusive Coffee Creamer, Hot Chocolate, Functional Mushroom, and ground, whole bean, and Functional Coffee sponsor, Laird Superfood can fuel an athlete's day from sunrise to sunset. Start off the day with a cup of Laird Superfood's functional Boost Coffee blend, which delivers 15% of one's daily value of Vitamin D (when brewed according to directions), made with functional mushroom extracts and botanicals.
Mix in our signature Superfood Creamers, a blend of sustainably sourced plant-based ingredients that includes Aquamin™, and you have a remarkably delicious and nourishing cup of coffee. Finish off the day with a cup of Hot Chocolate, thoughtfully created to include real ingredients like organic cacao powder, organic cinnamon powder, and coconut milk powder along with extracts of three of nature's nourishing mushrooms.
We are so thrilled to fuel the US Ski and Snow team on their road to gold this coming year. Stay tuned for more around this partnership and shop our best-sellers below.