Carrot Ginger Superfood Smoothie Recipe
Posted on February 5, 2018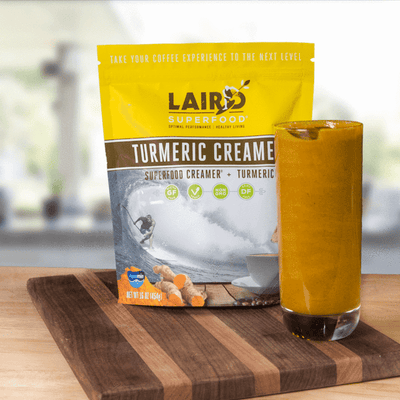 Add a little zest to your step with this simple, satisfying Superfood smoothie. This blend is chock-full of amazing ingredients that will help boost your energy. 
Servings: 2
Ingredients
8 carrots, peeled and chopped
2 frozen peeled bananas
2 cups water
1/2 cup Laird Superfood Turmeric Creamer
1 teaspoon freshly grated ginger or 1/2 teaspoon ground ginger
Instructions
Add ingredients to a blender and blend on high until smooth. Enjoy!